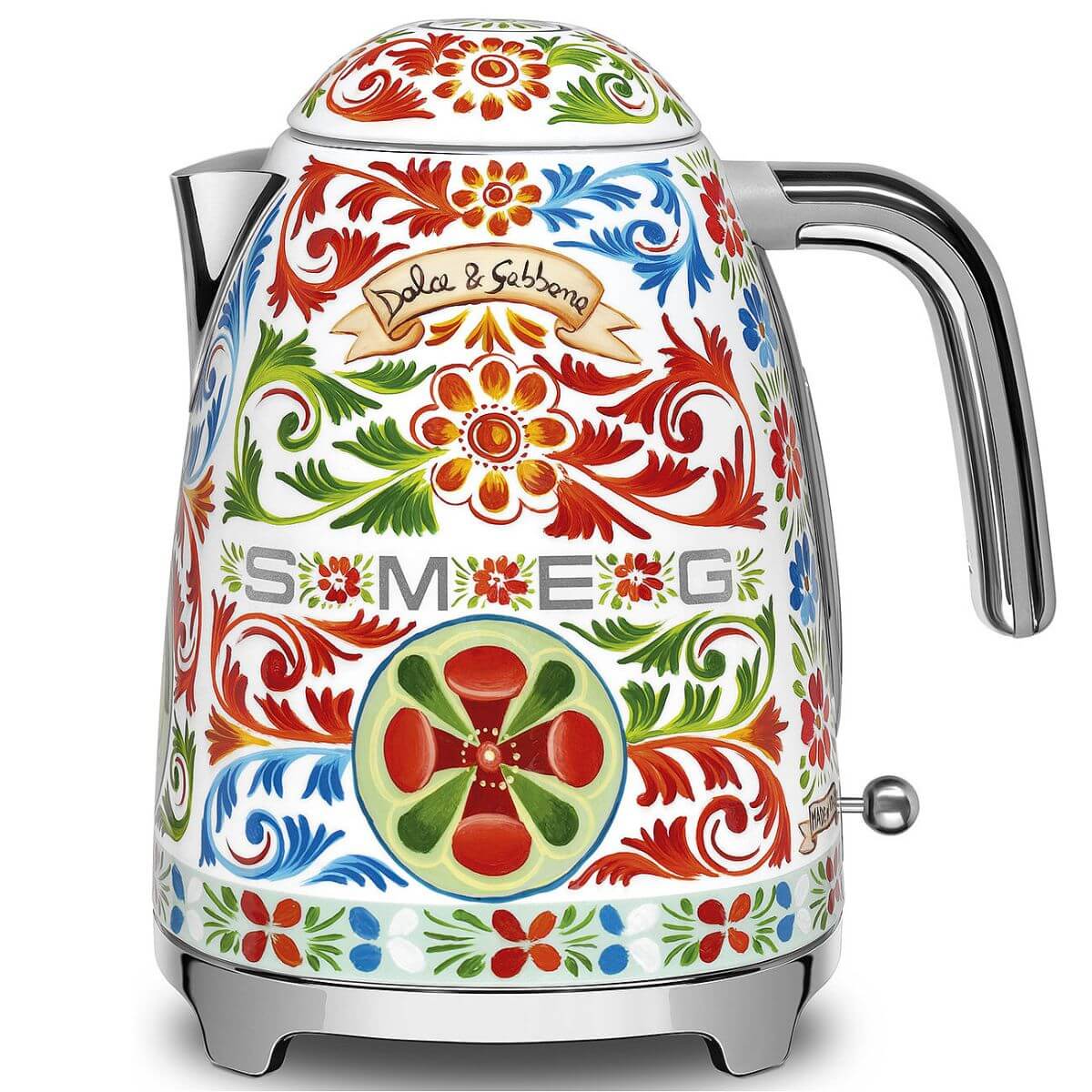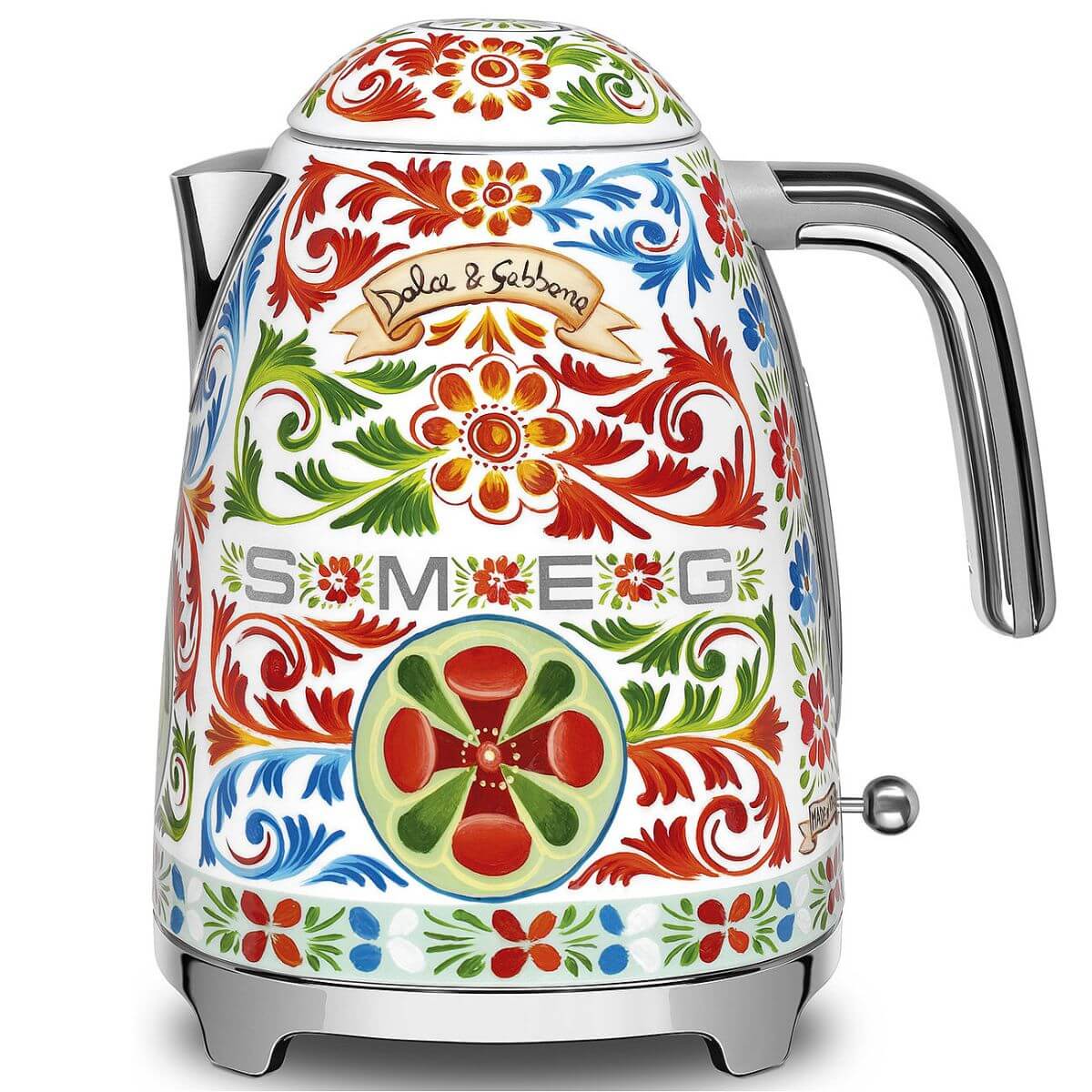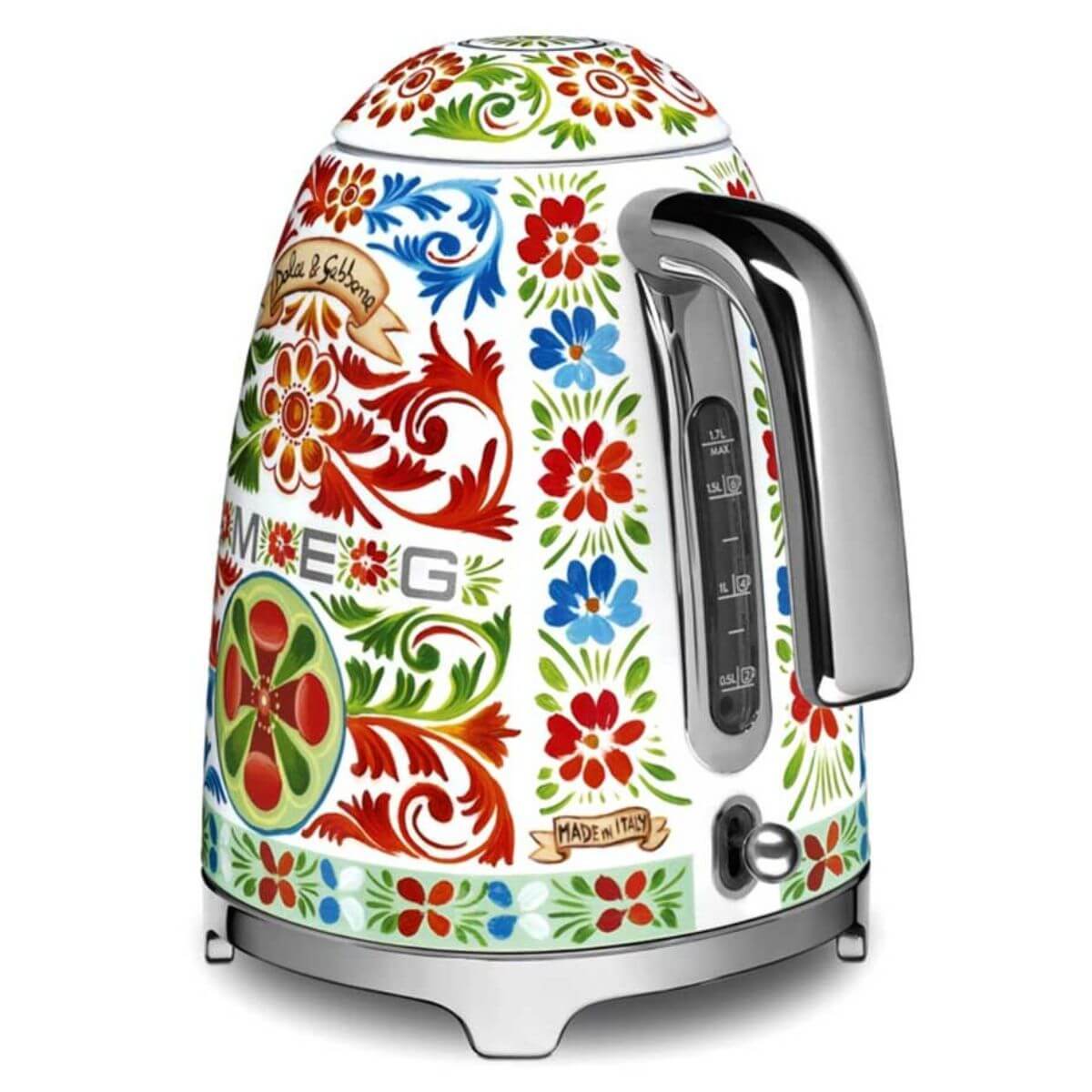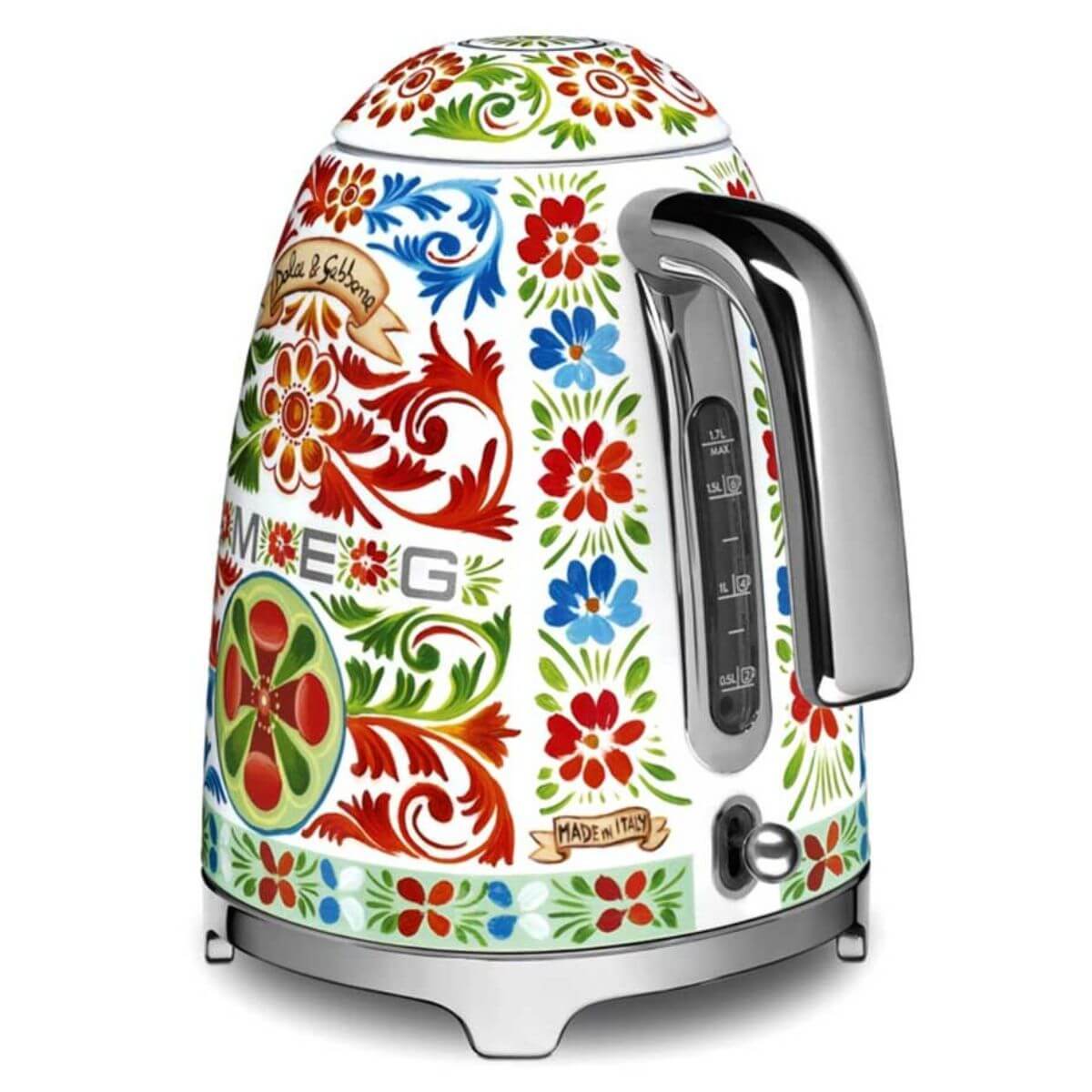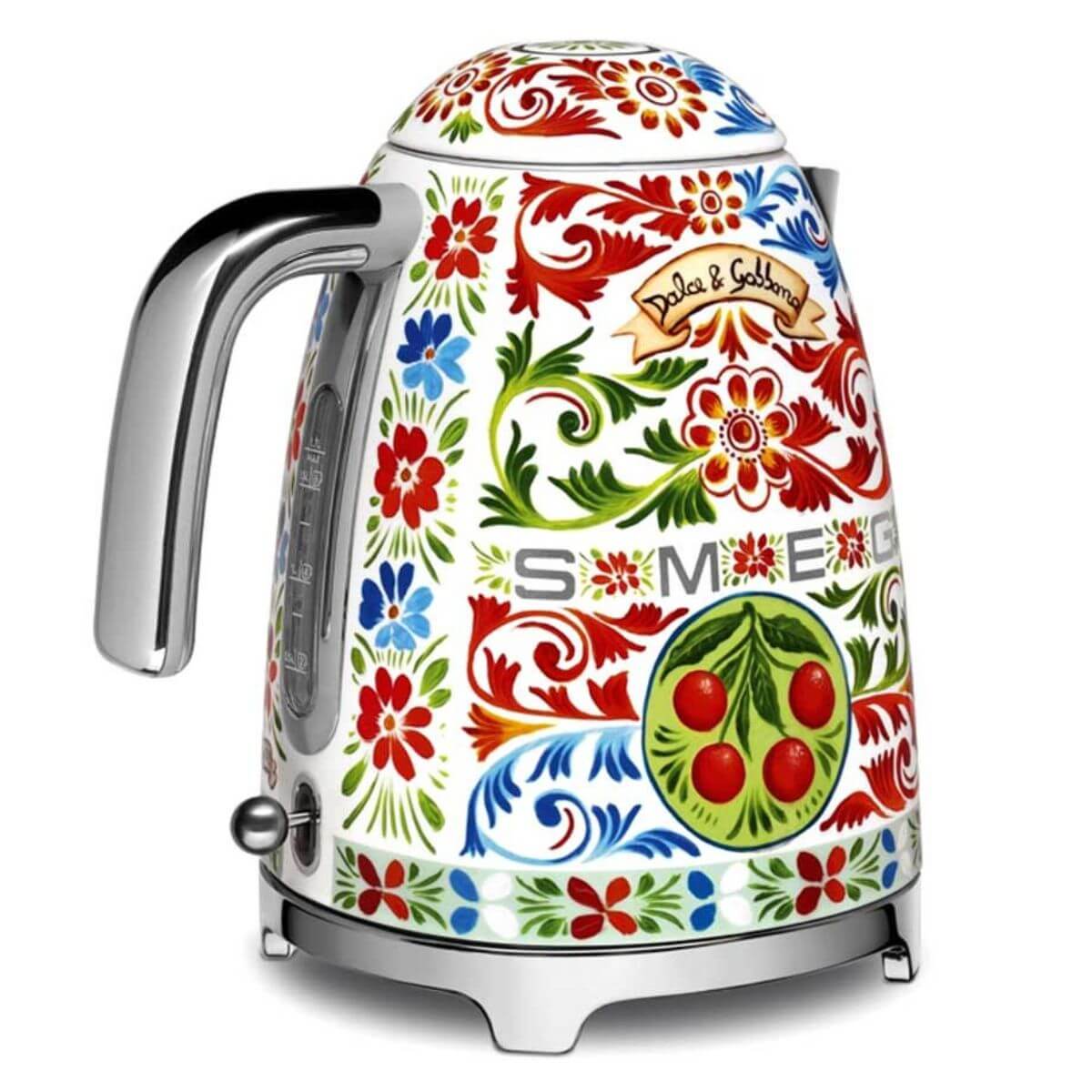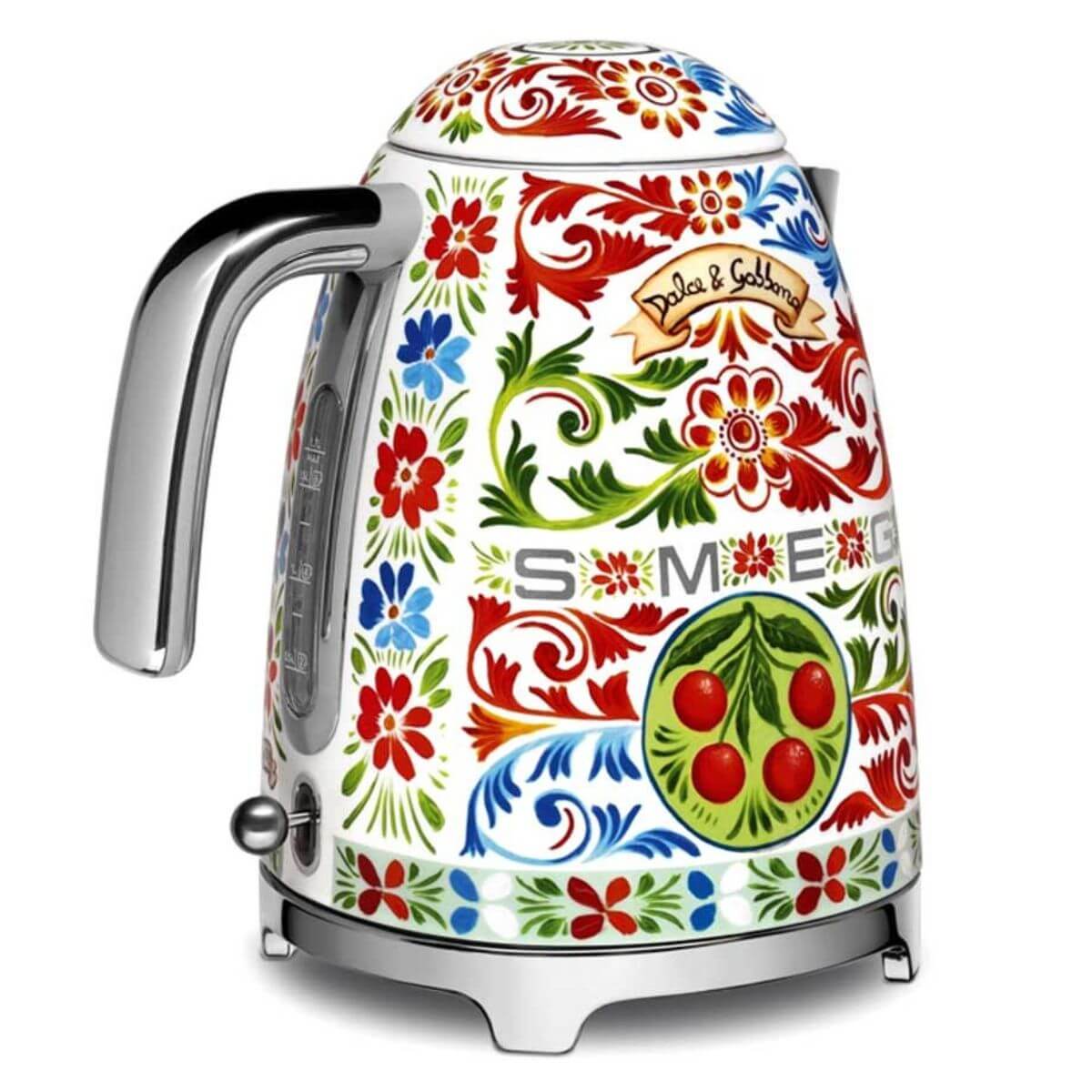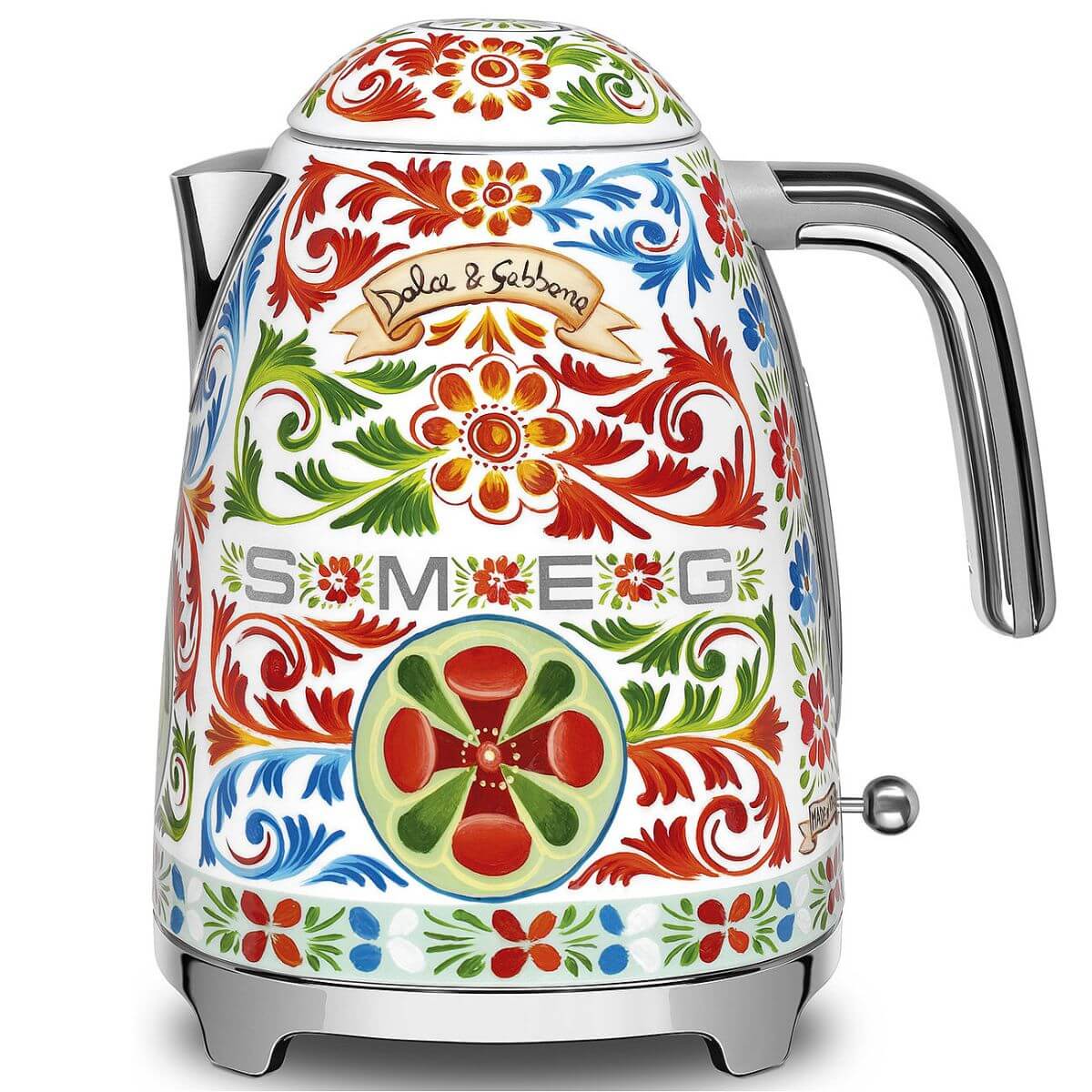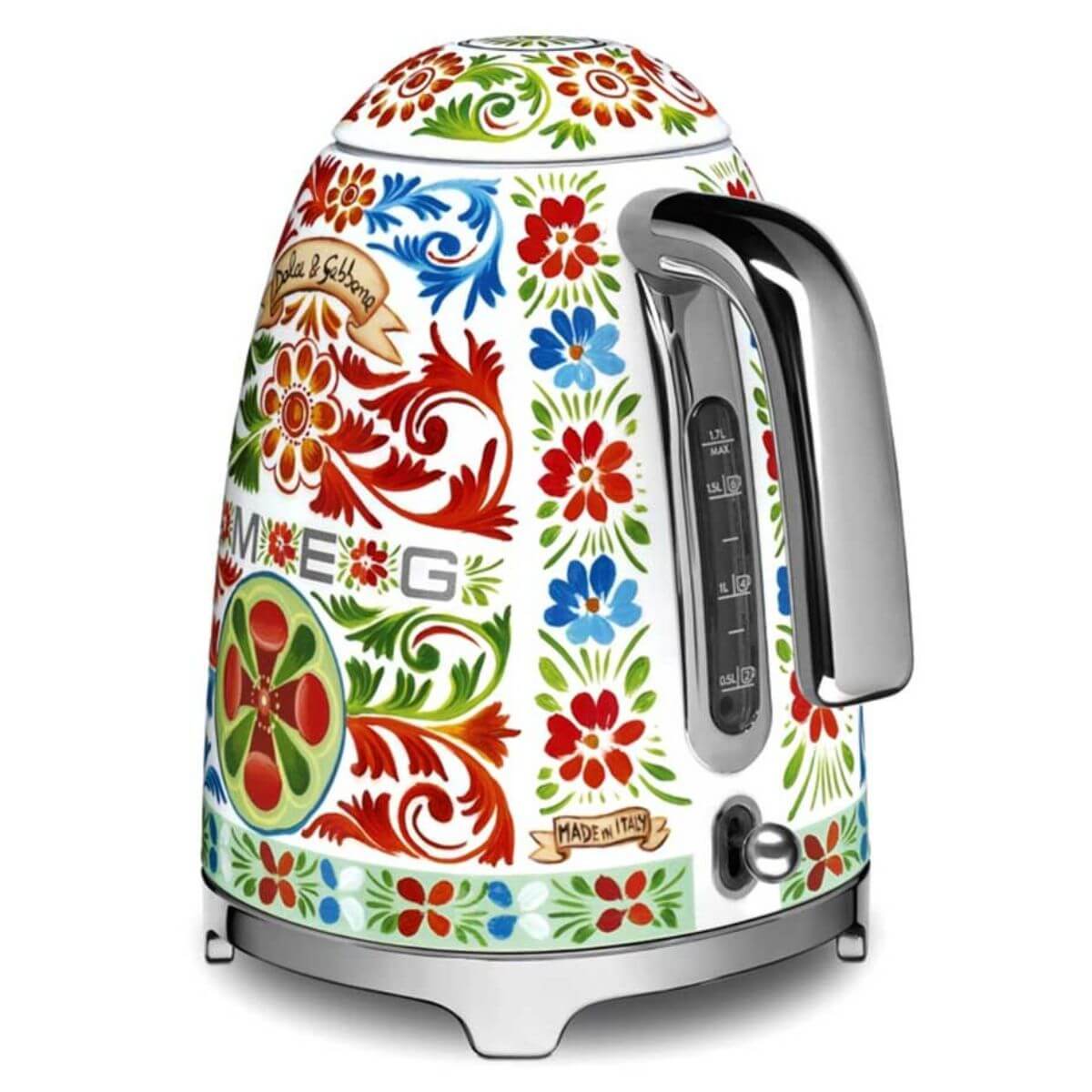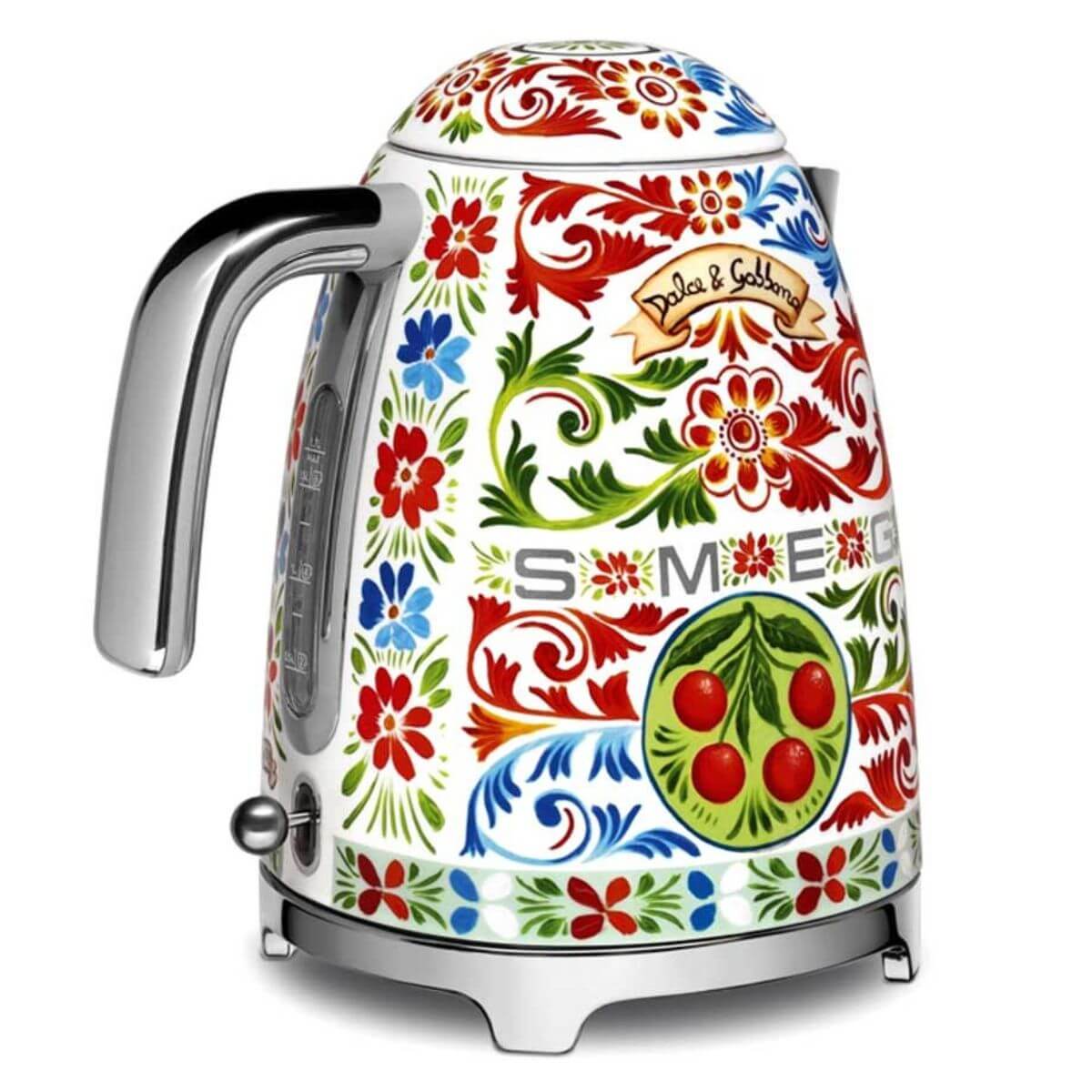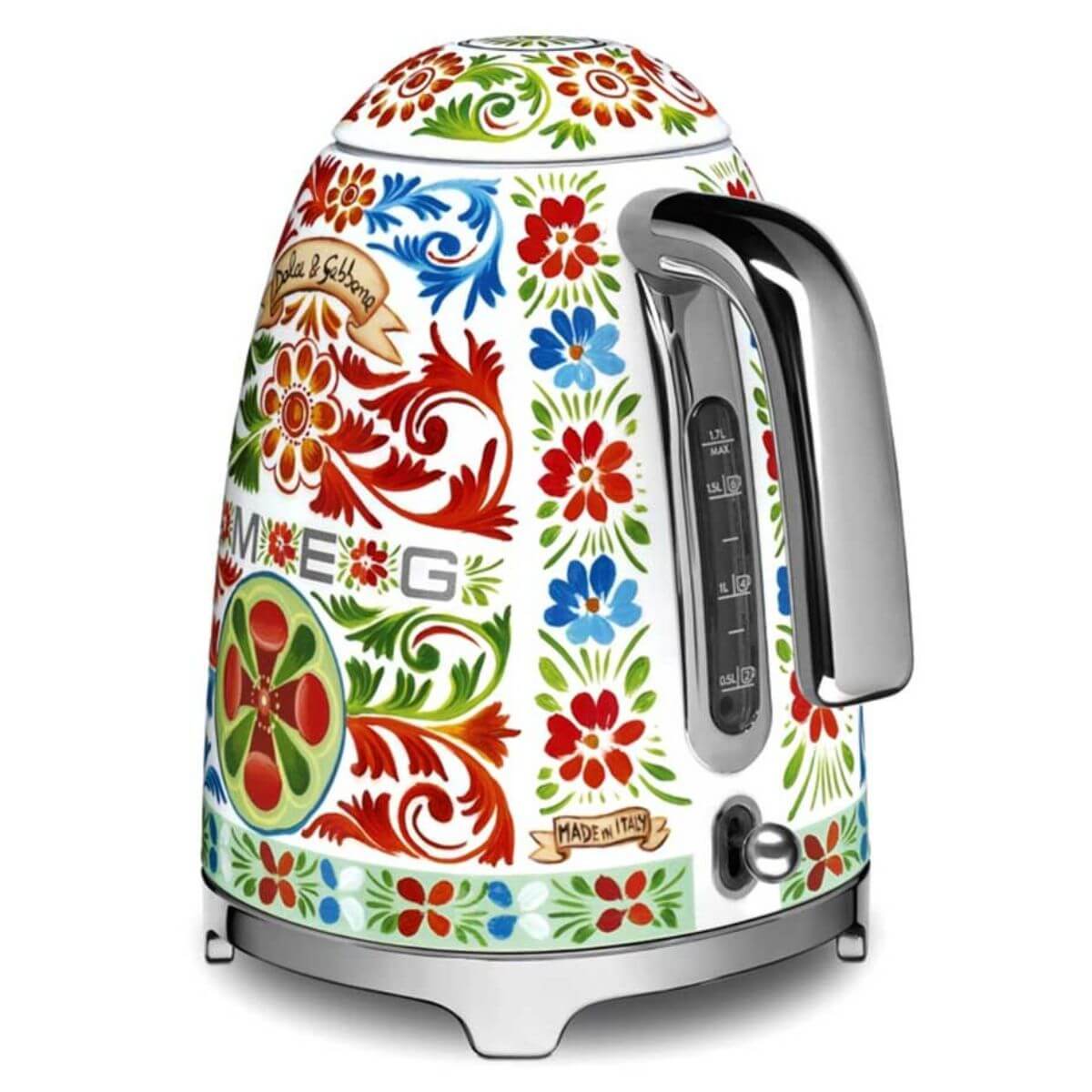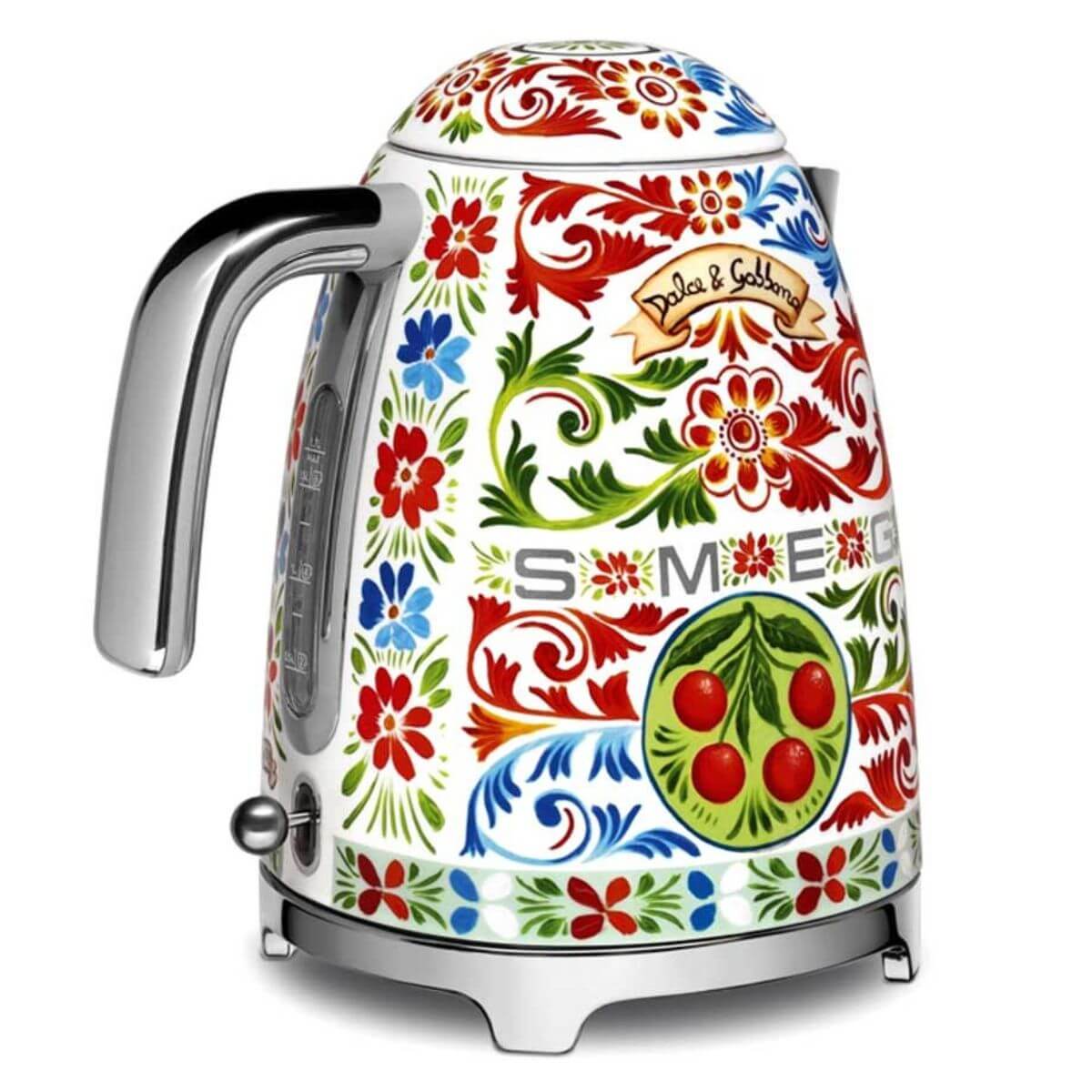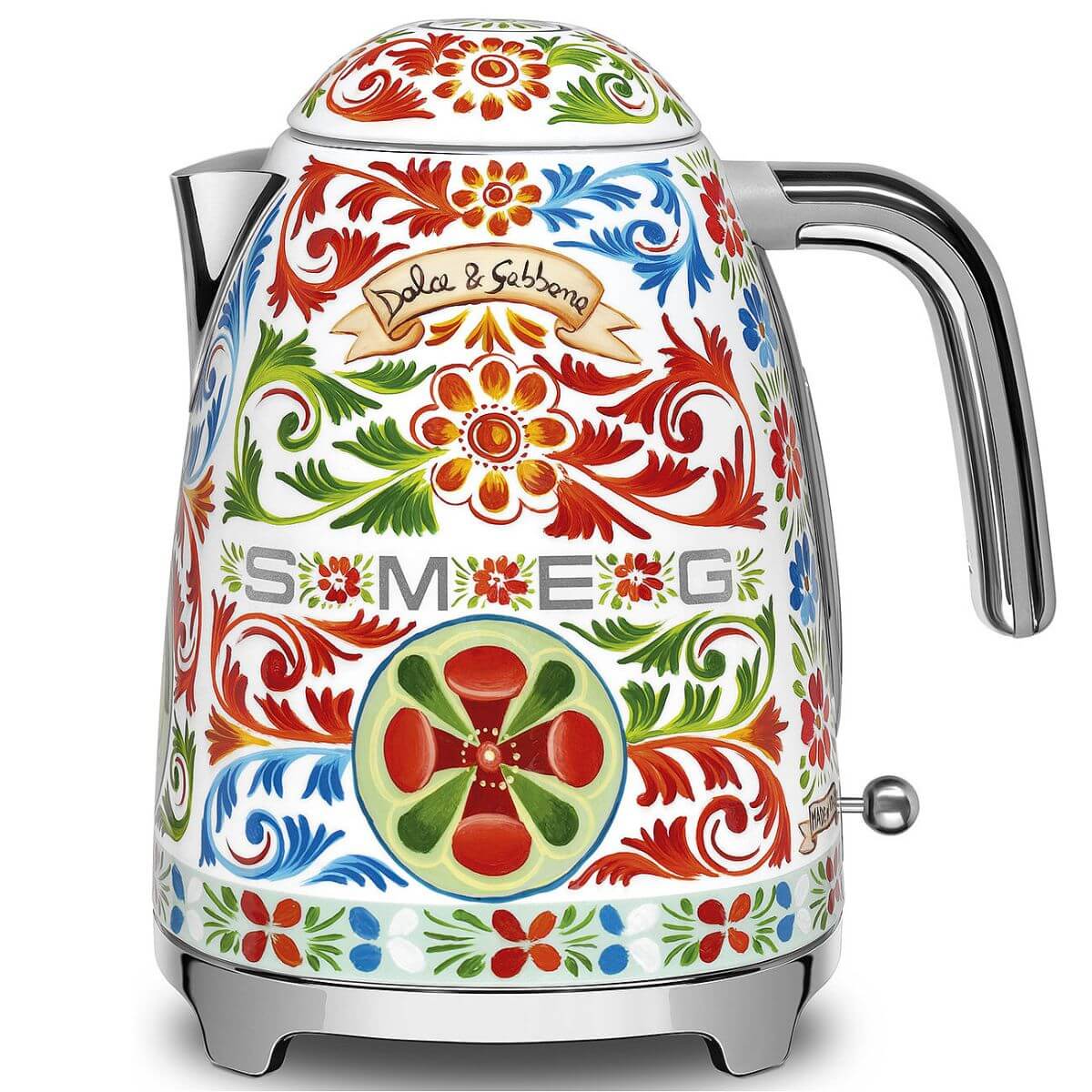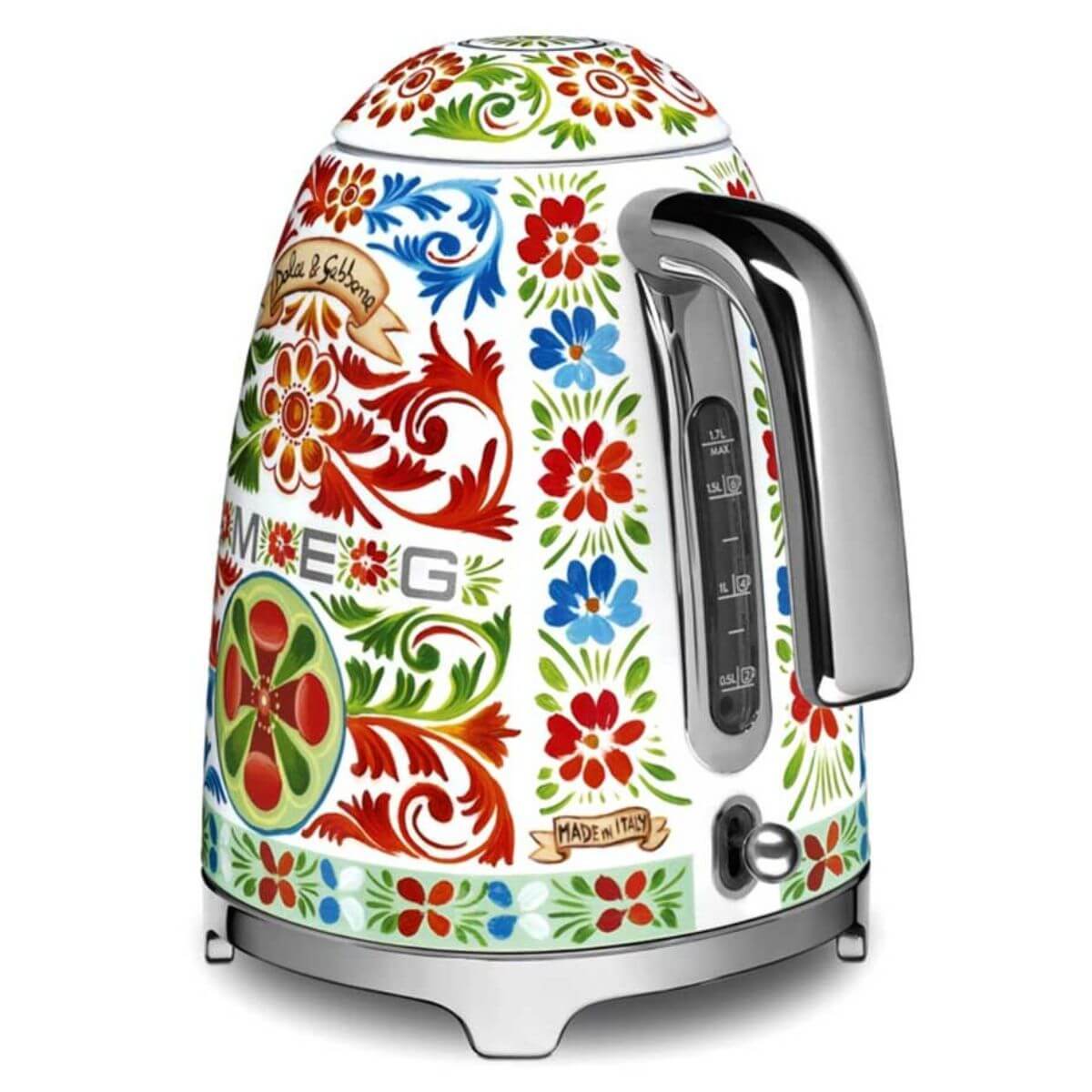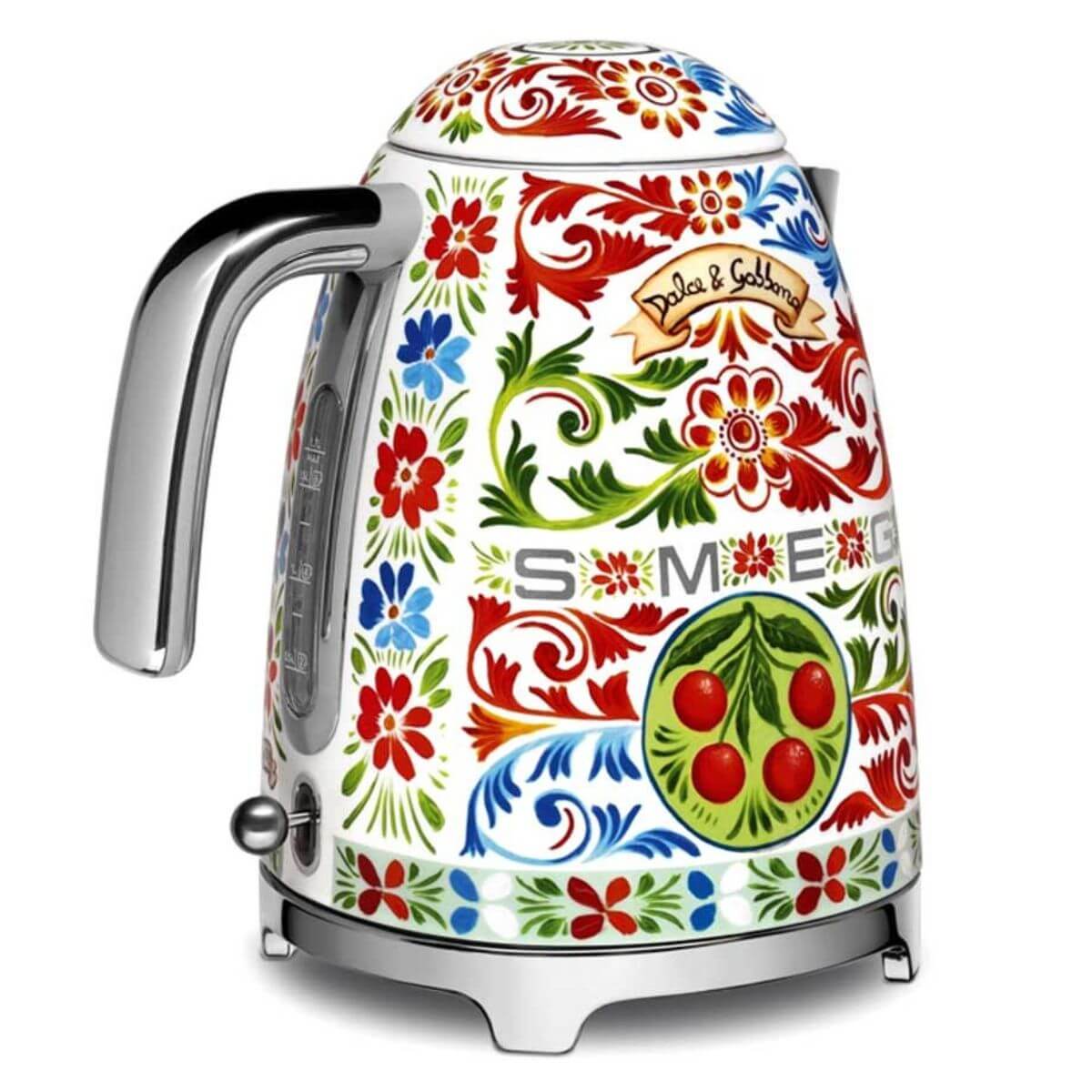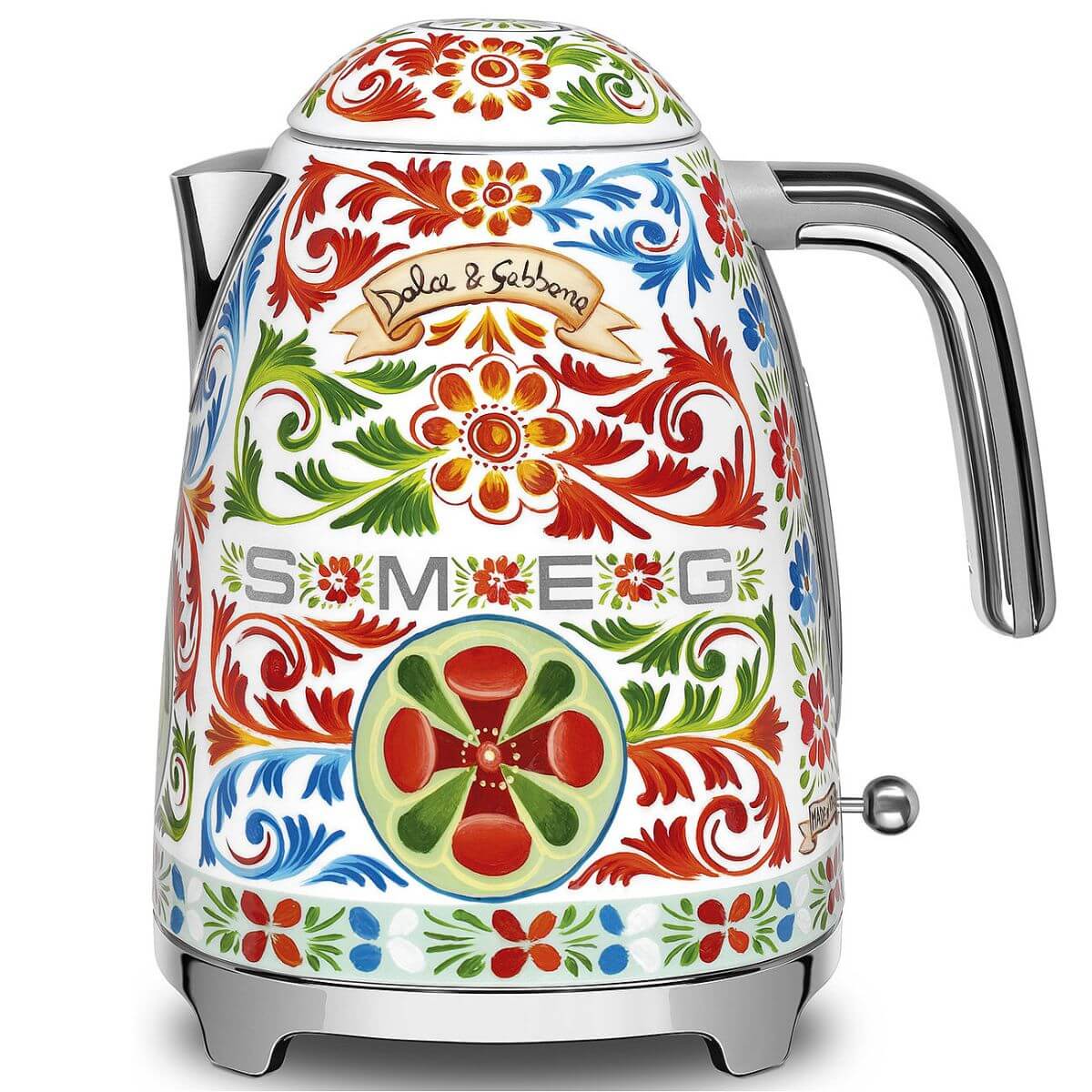 SMEG - DOLCE & GABBANA KETTLE
Tax included.
Free Shipping
Same Day Delivery on orders within Jeddah before 3:00PM
A luxurious and vibrant design made in collaboration with Dolce & Gabbana. Introducing the retro style colorful kettle that boils water quickly and efficiently. This amazing kettle has a soft opening lid that makes the filling process much easier for you. The built in removable filter removes any natural limescale. A lot of handy features in this fantastic kettle including an automatic shut off at 100 degrees, water level indicator and an anti - slip feet. The 360° swivel base makes it suitable for both left and right-handed users.
Smeg Dolce & Gabbana Kettle 1.7 Ltr, 50's Retro Style
Dolce & Gabbana edition
Max capacity : 1.7lt / 7 cups
Water level indicator
Soft Opening lid
Removable limescale filter
Limescale filter material: Stainless steel
Auto switch-off: Yes, at 100°C
Safety auto shut off
Integrated cord
Anti-slip feet
Designed & manufactured in Italy
Smeg 50's Retro Style Aesthetic Electric Kettle with Embossed Logo


Fast, safe, and reliable, Smeg kettles offer stainless steel body, a large 1.7 liters capacity, and a cordless base which makes it even more practical and functional since it can be repositioned at will.

Durable, Functional and Beautiful
Powder-coated steel body and a polished chrome swivel base with a built-in cord wrap, this base can turn in any direction so you can lift the kettle with ease. Feature stainless steel ball lever knob and stainless steel spout. Robust and stable, with anti-slip feet for more safety.

Efficient and Safe Electric Kettle
1.7lt / 7 cup capacity electric kettle with a soft opening lid, concealed 1500 watt heating element, double water indication. Auto shut-off at 212°F and when the kettle is empty.

Removable Limescale Filter
Removable stainless steel limescale filter keeps your water pure and clean. That means your coffee or tea will taste like it should, every cup, every time.