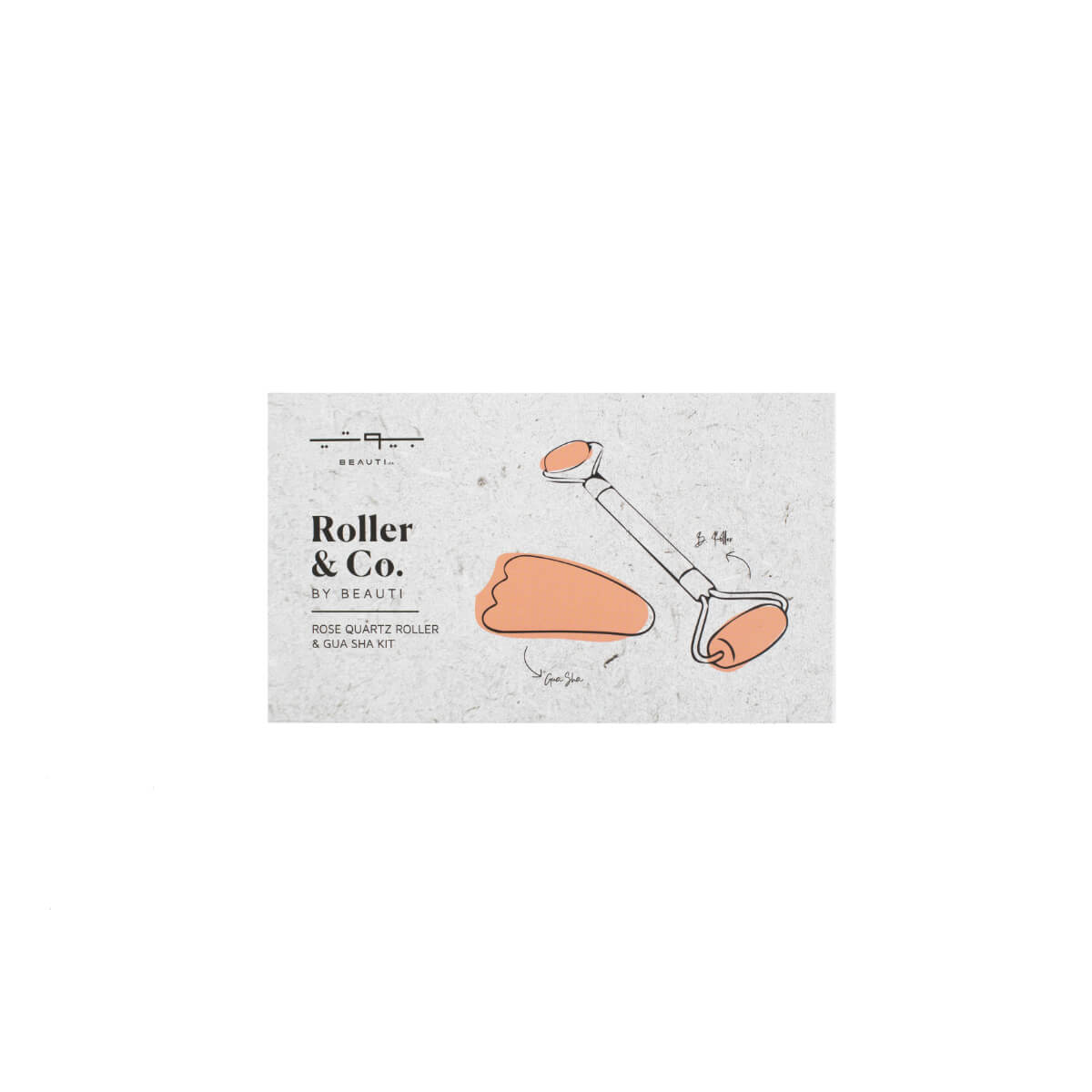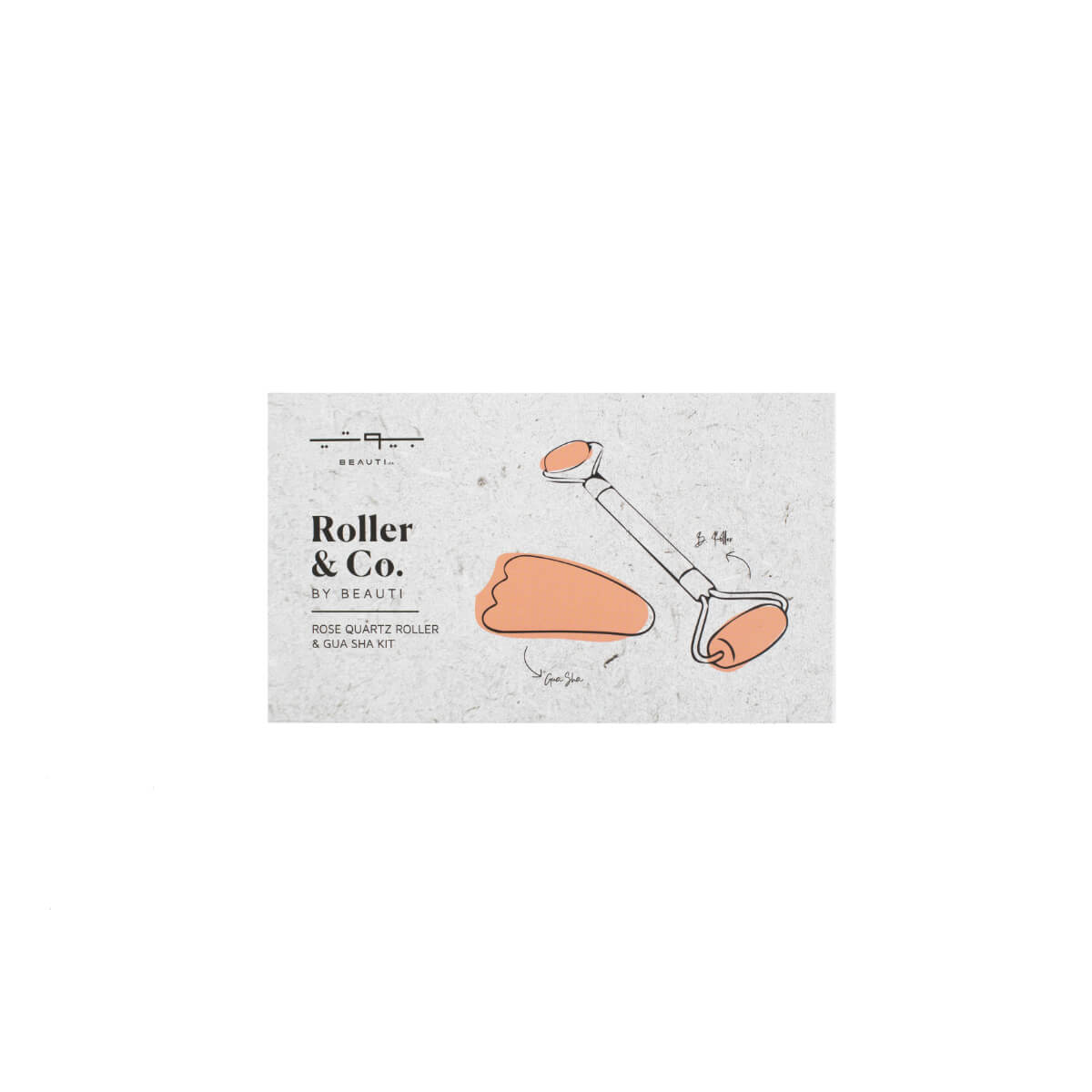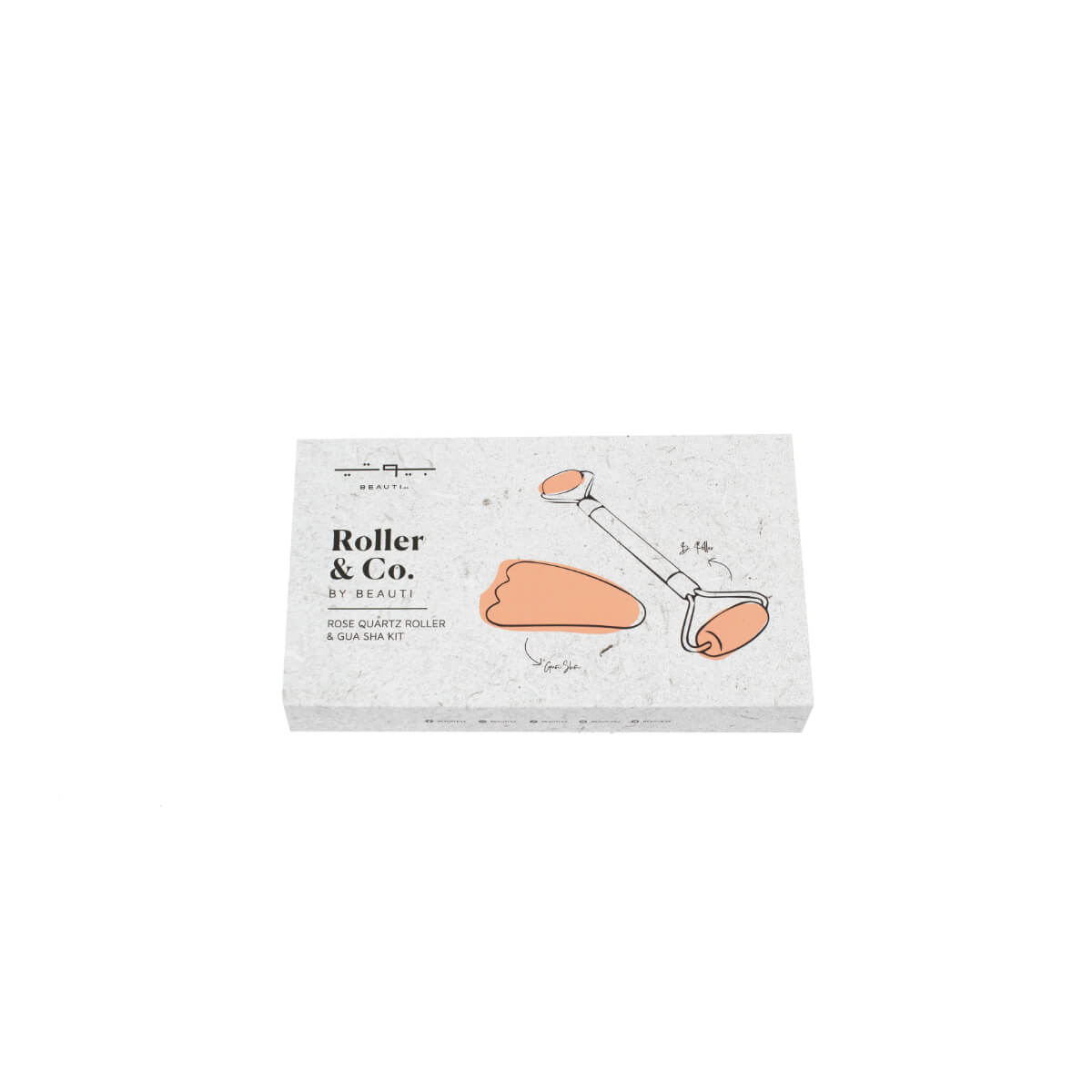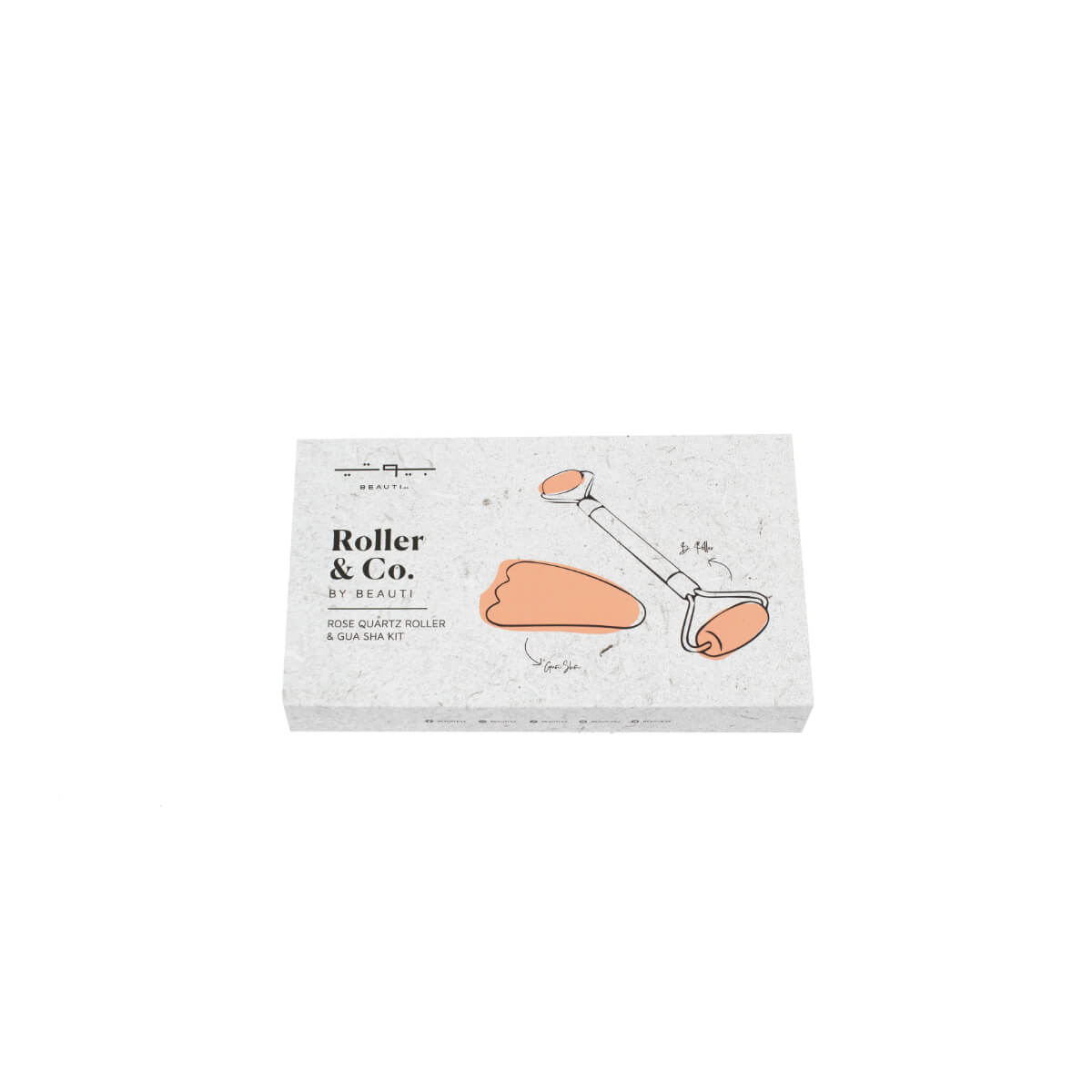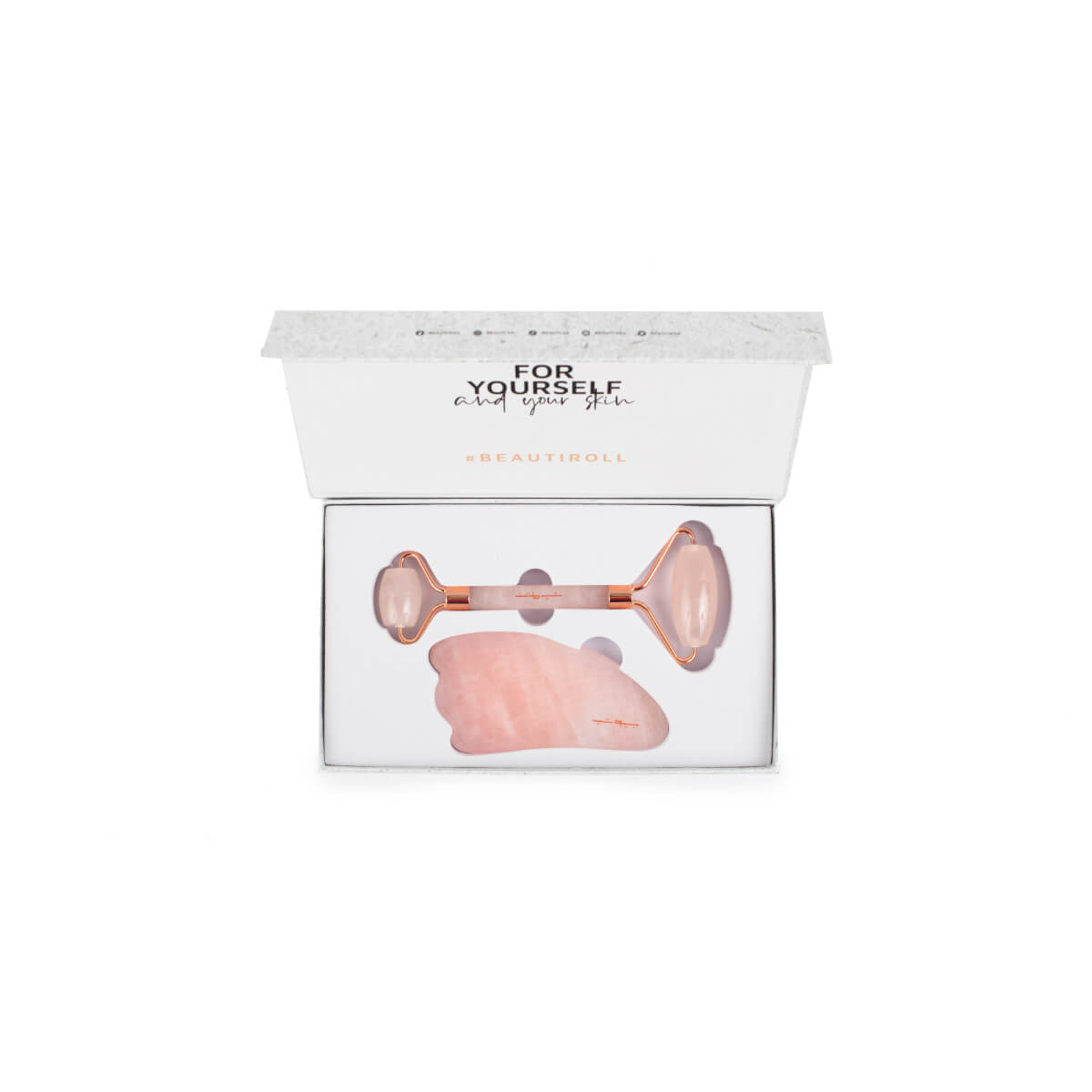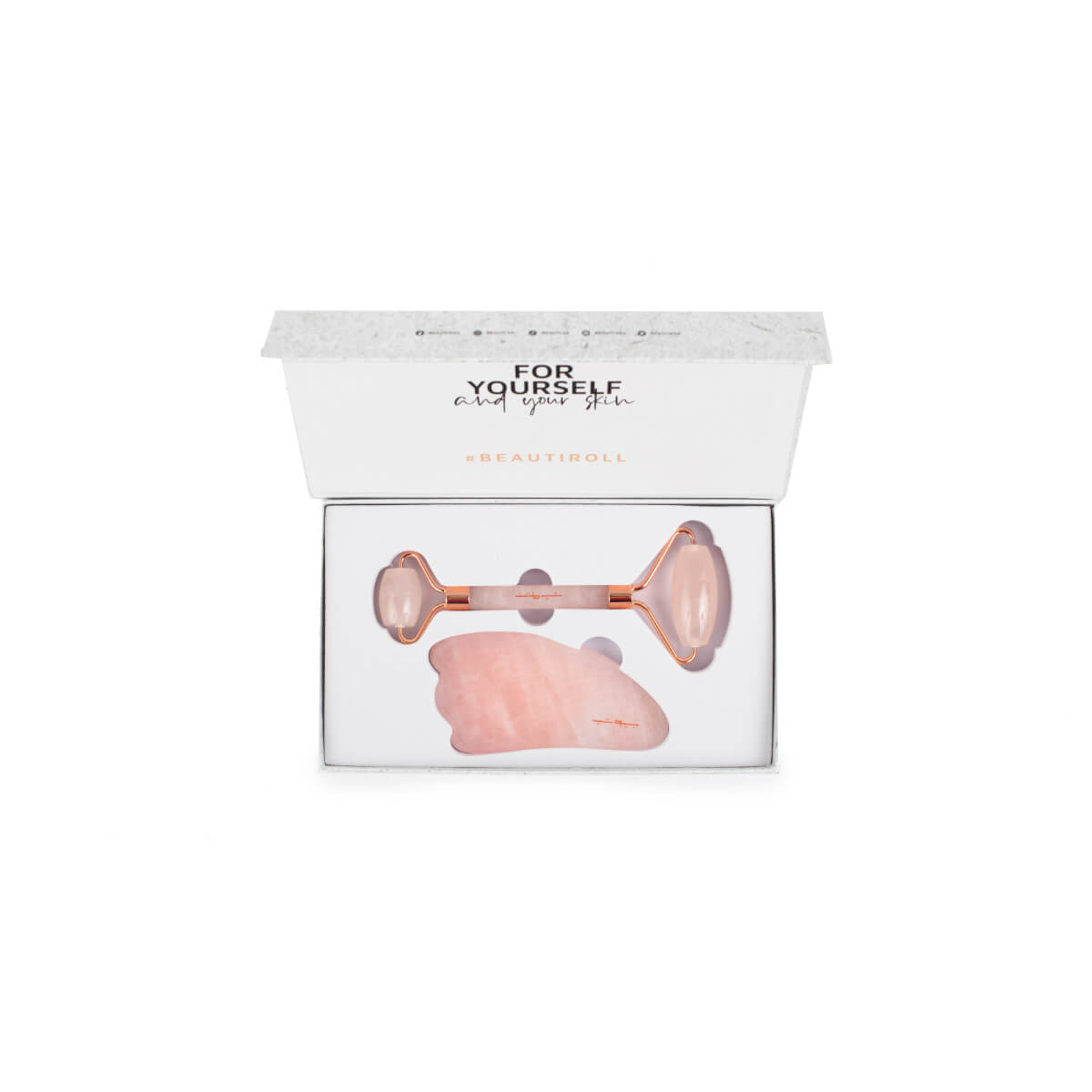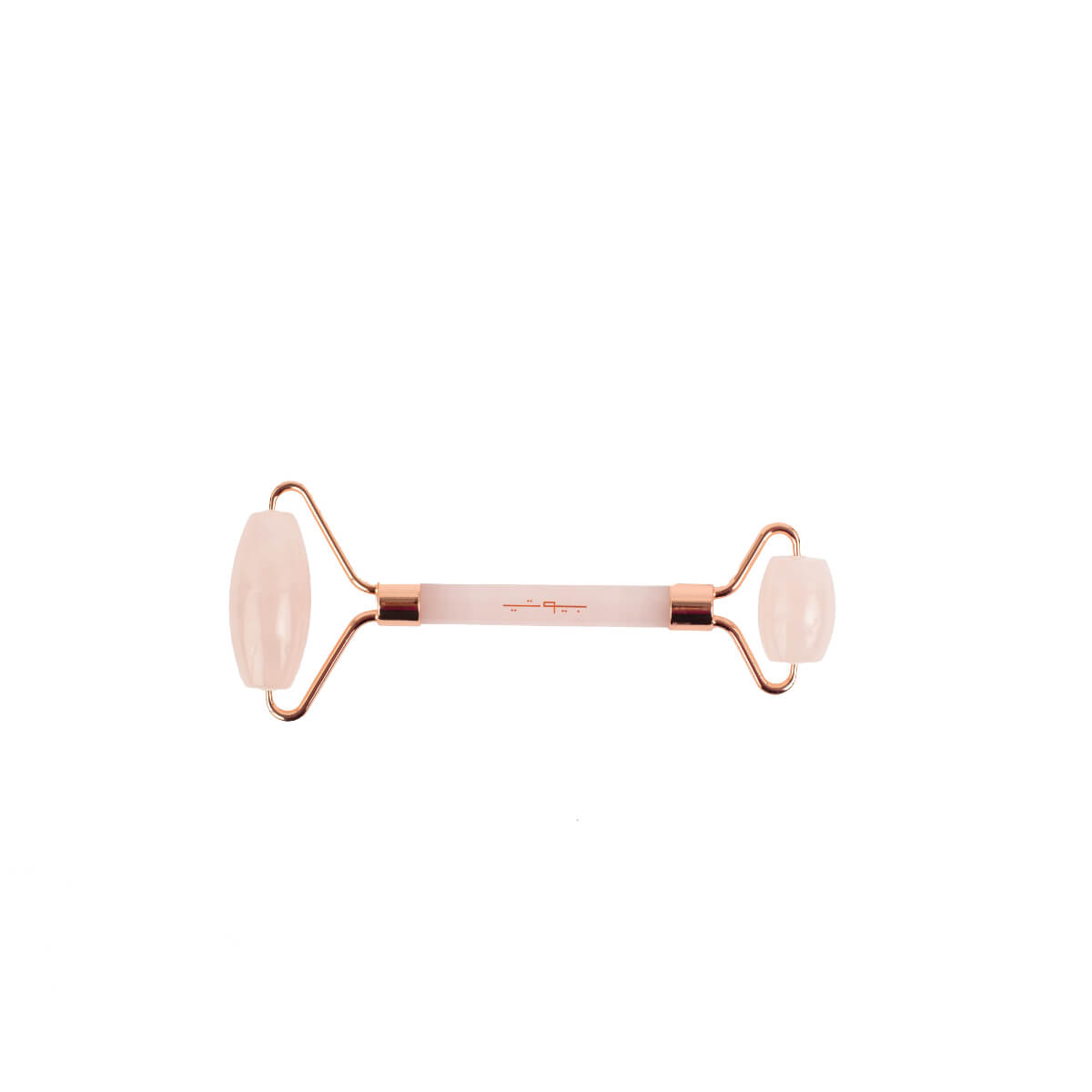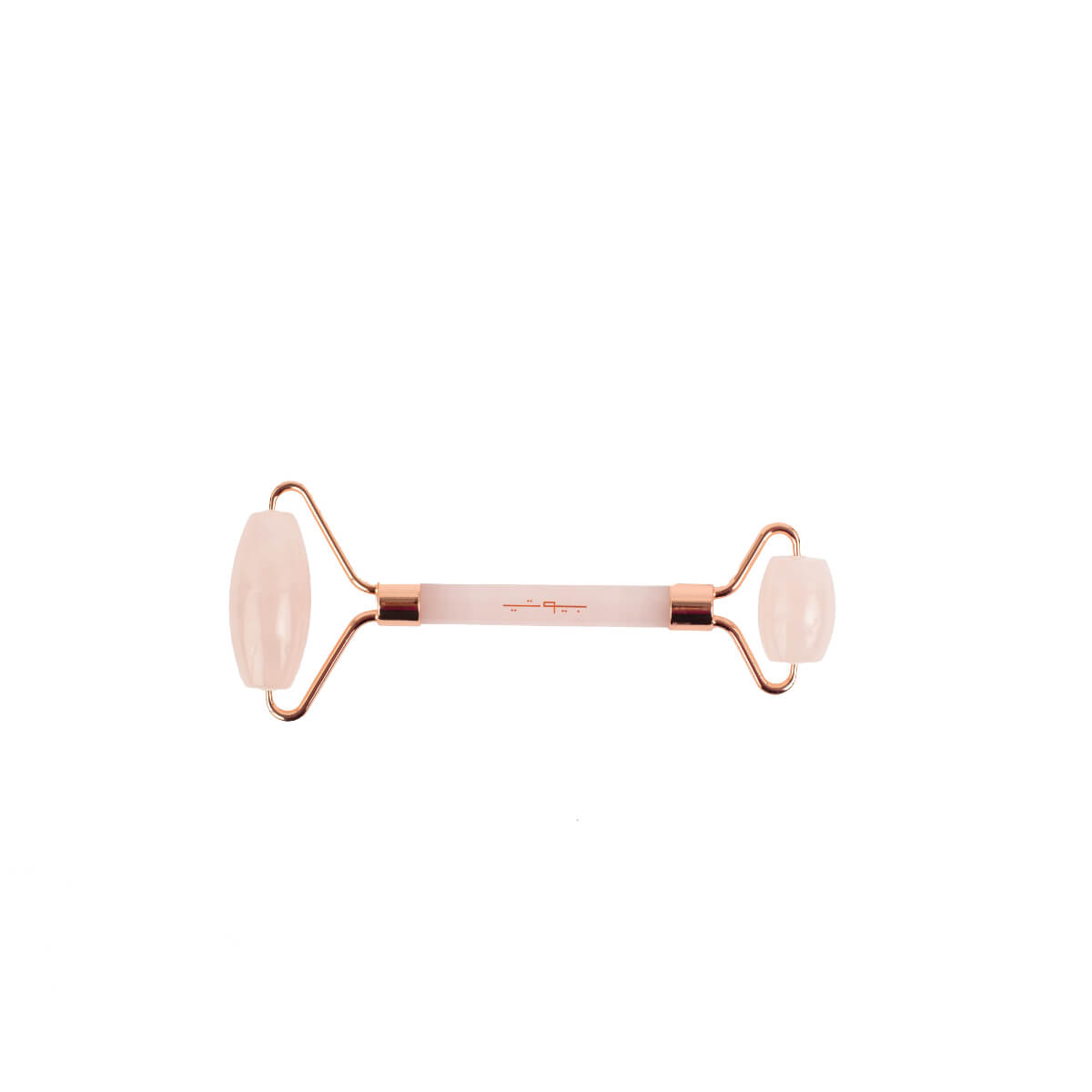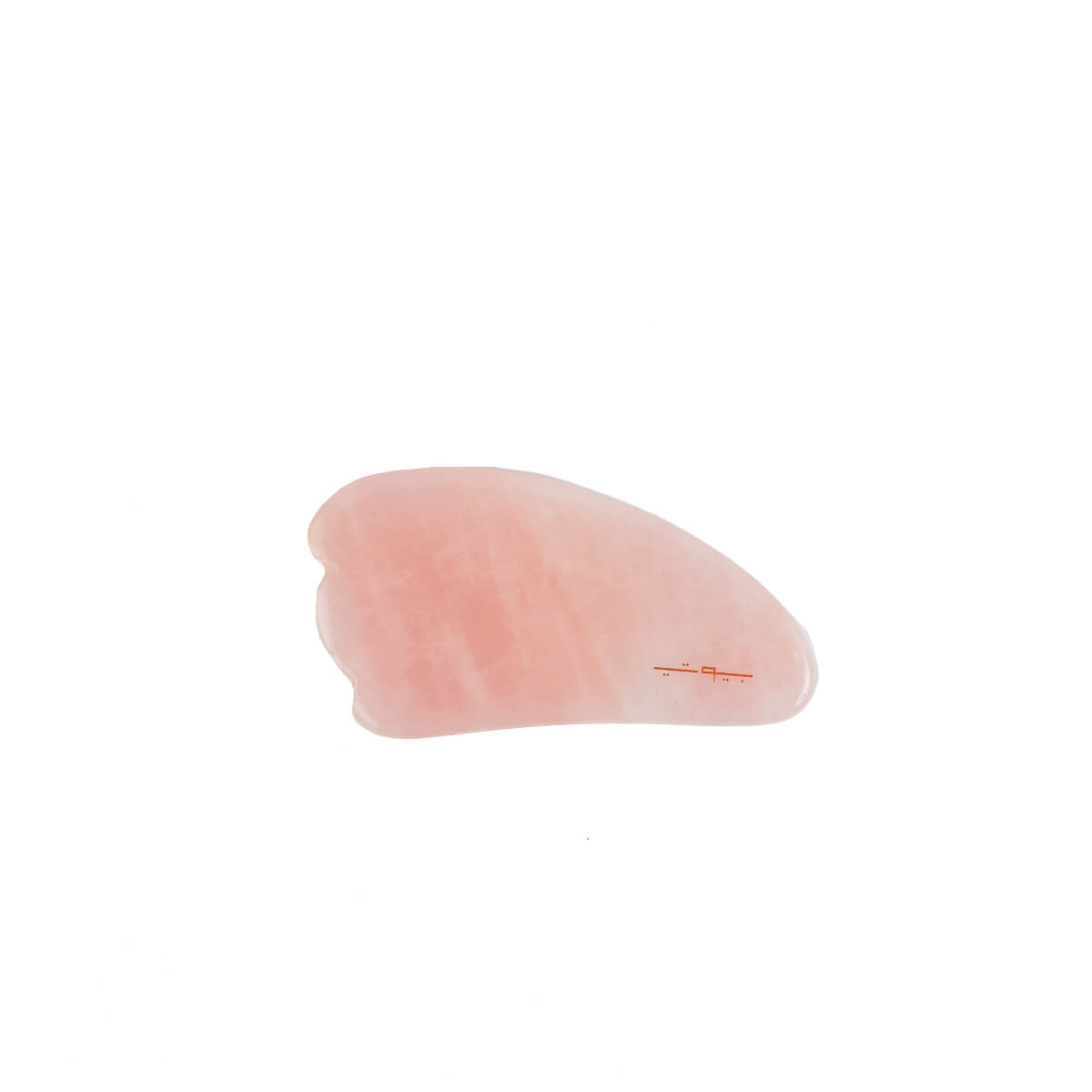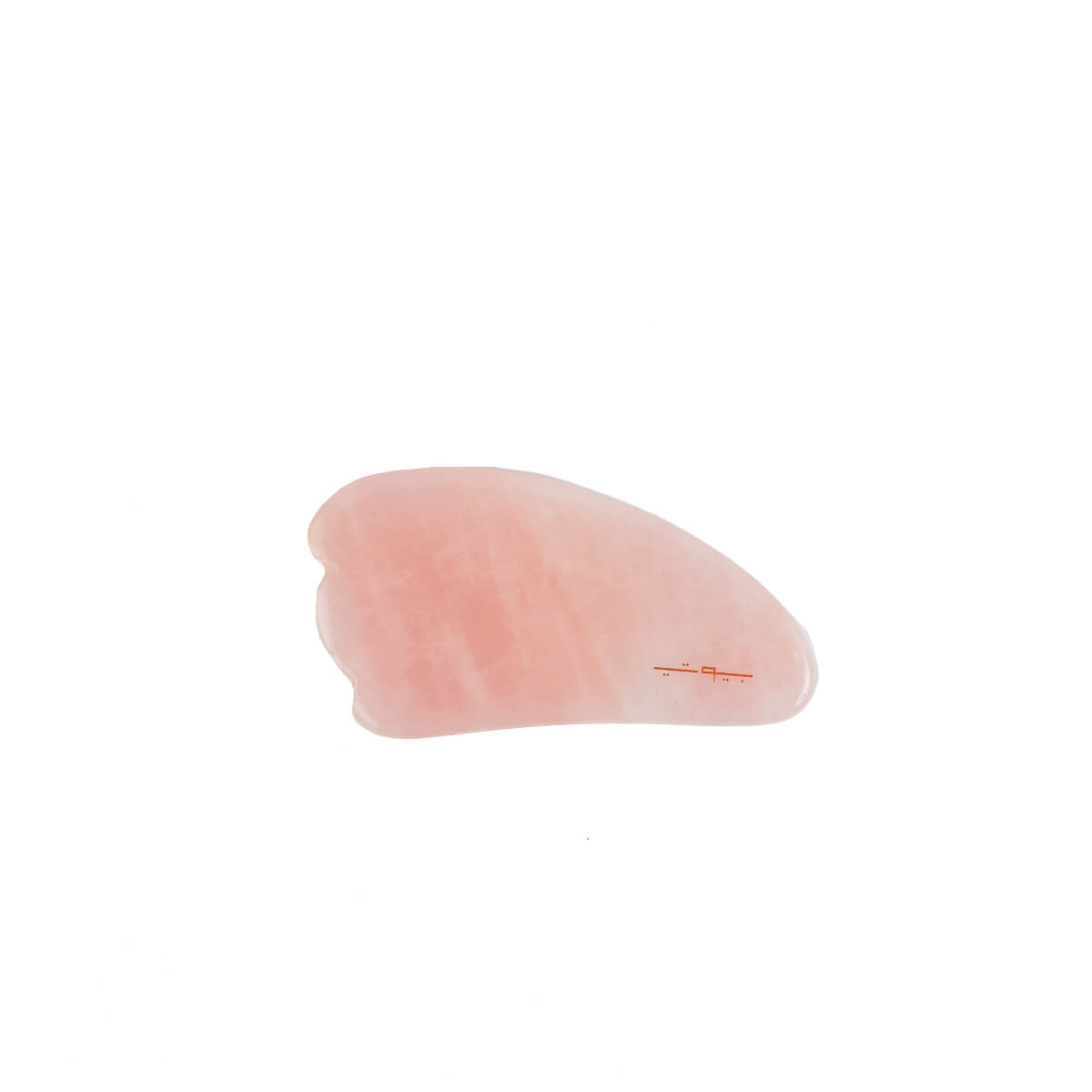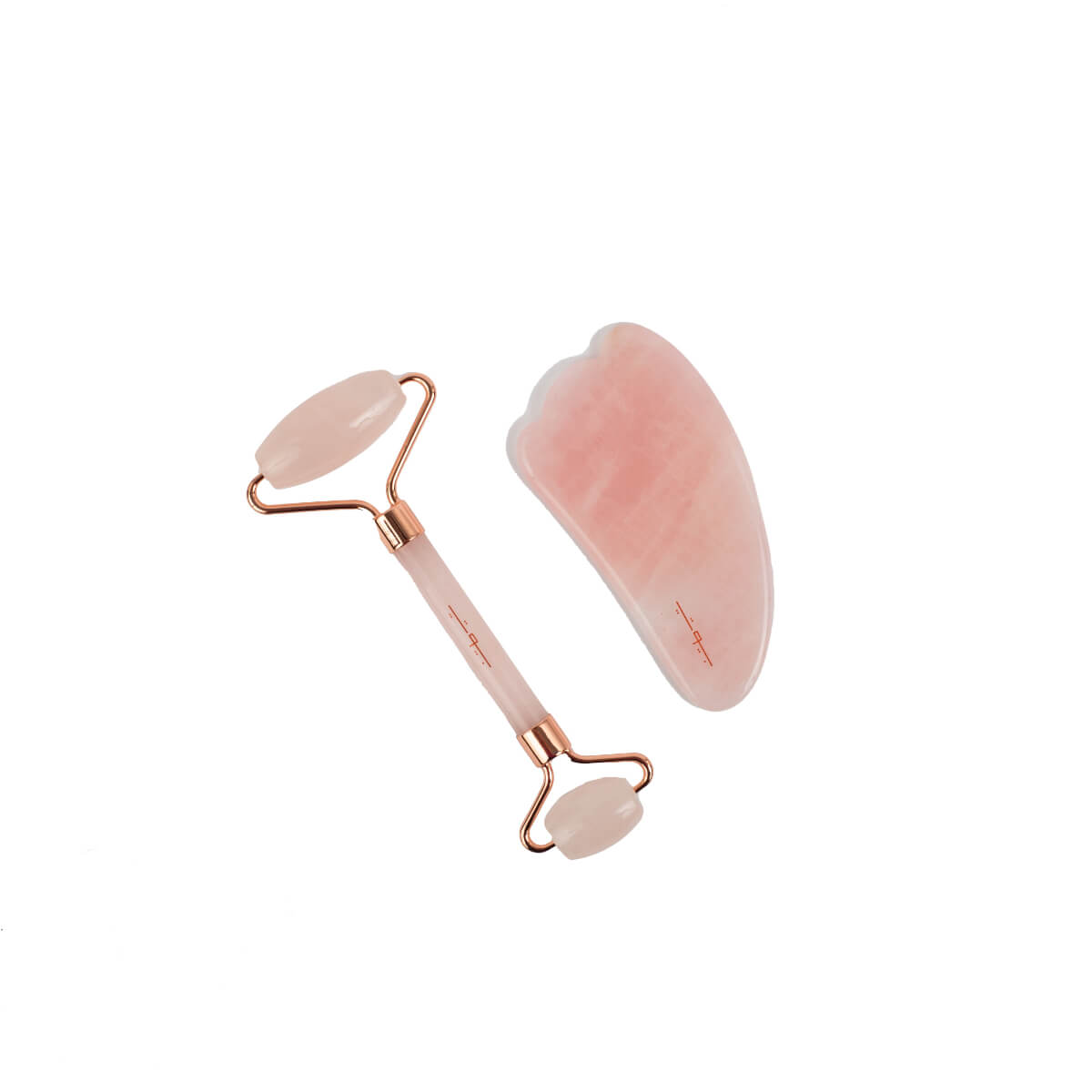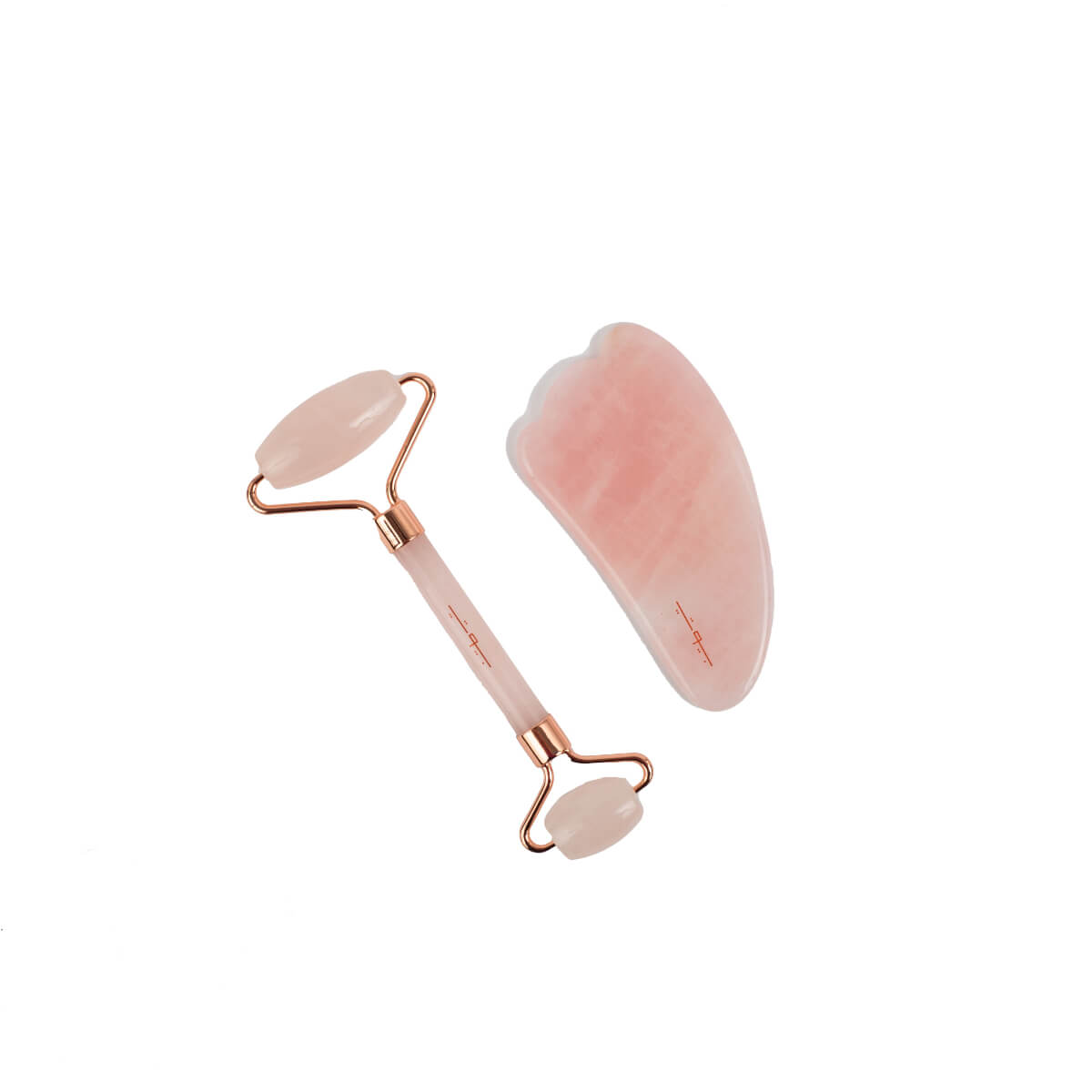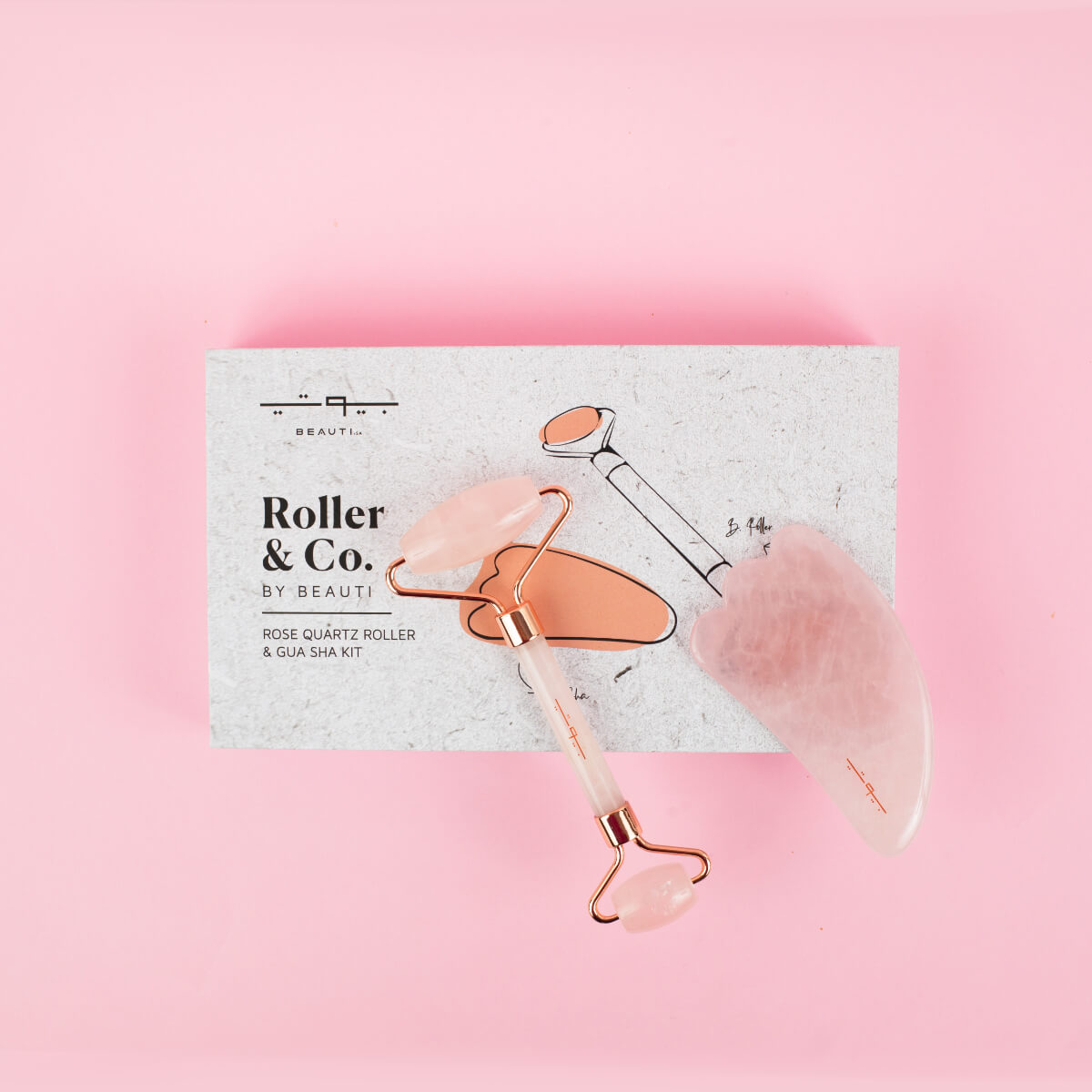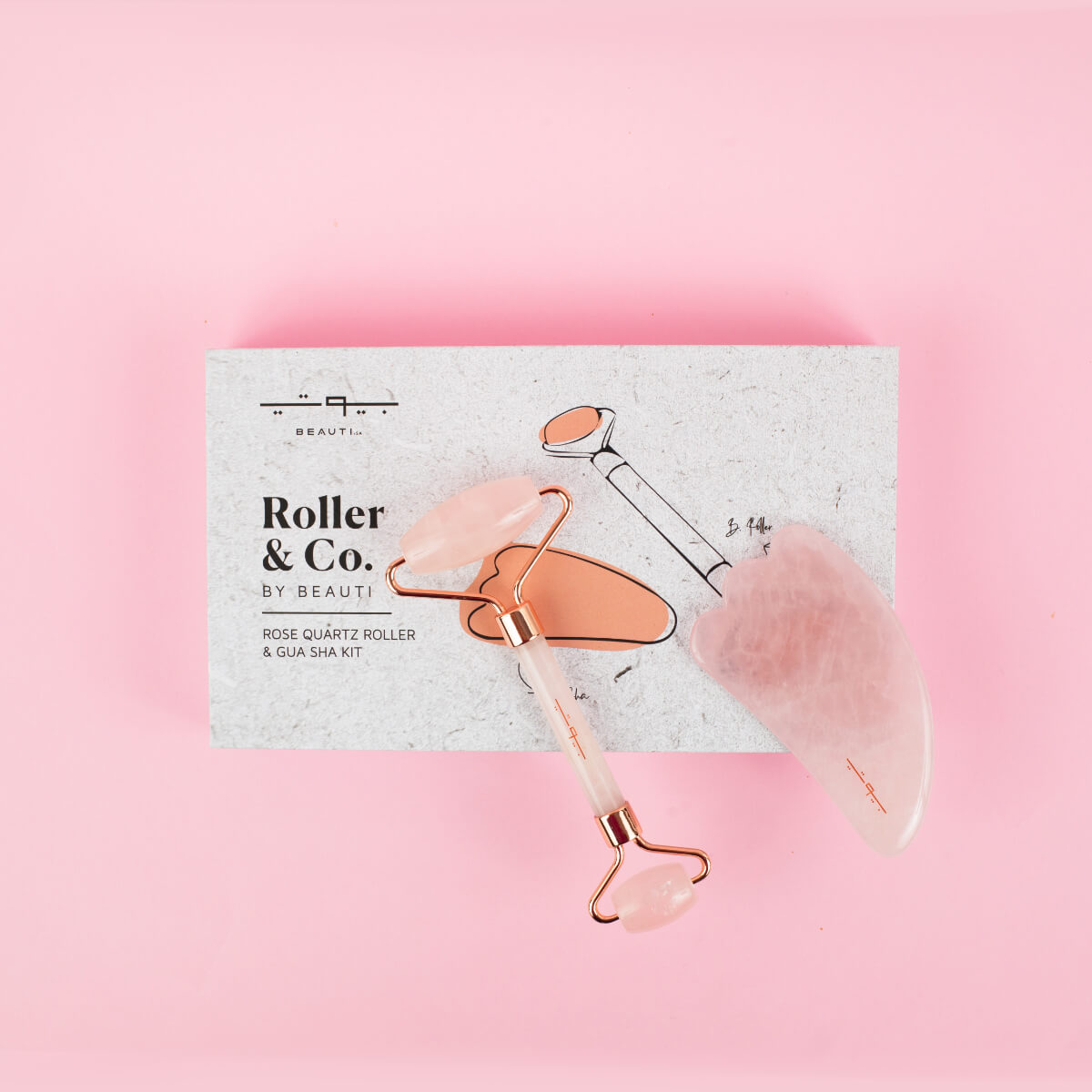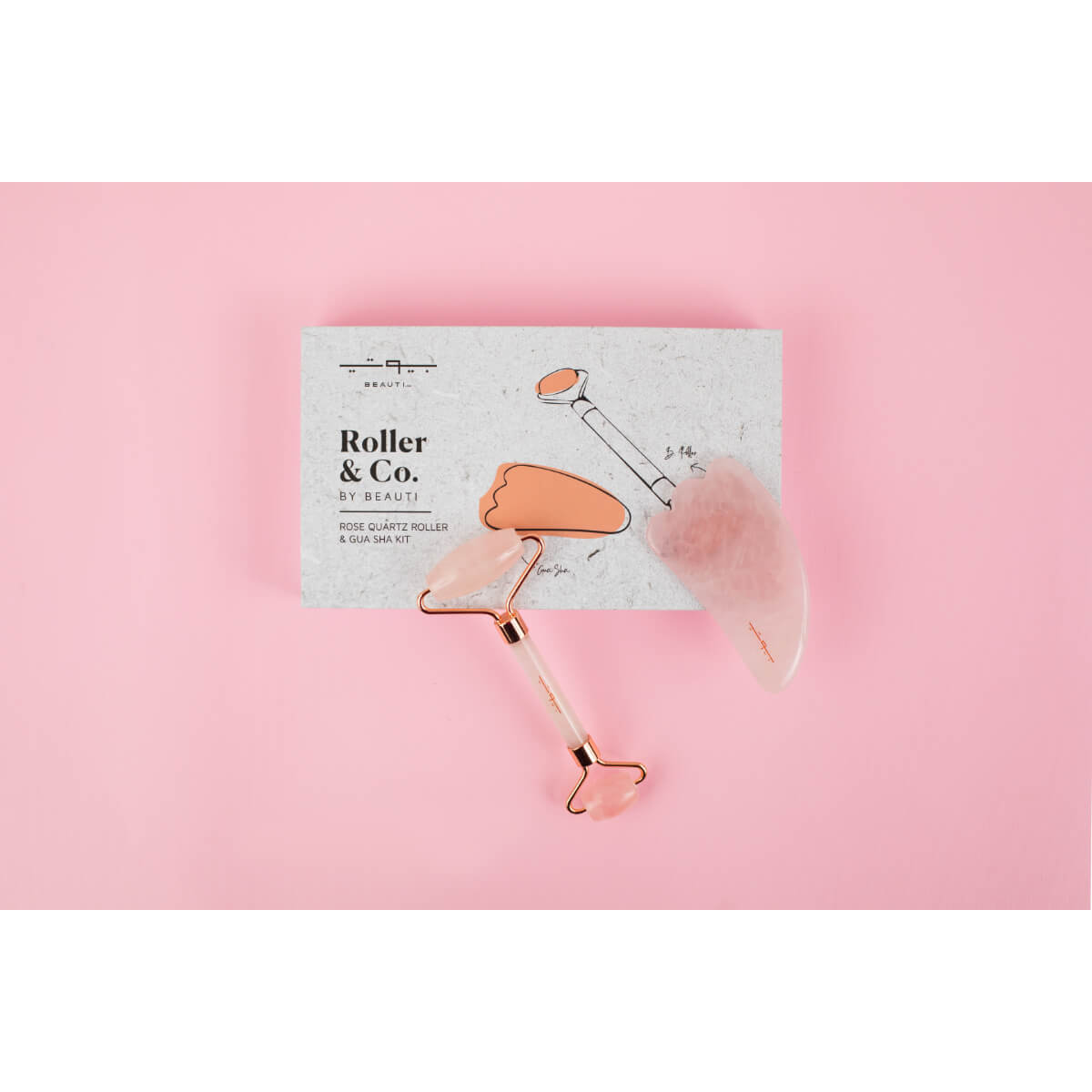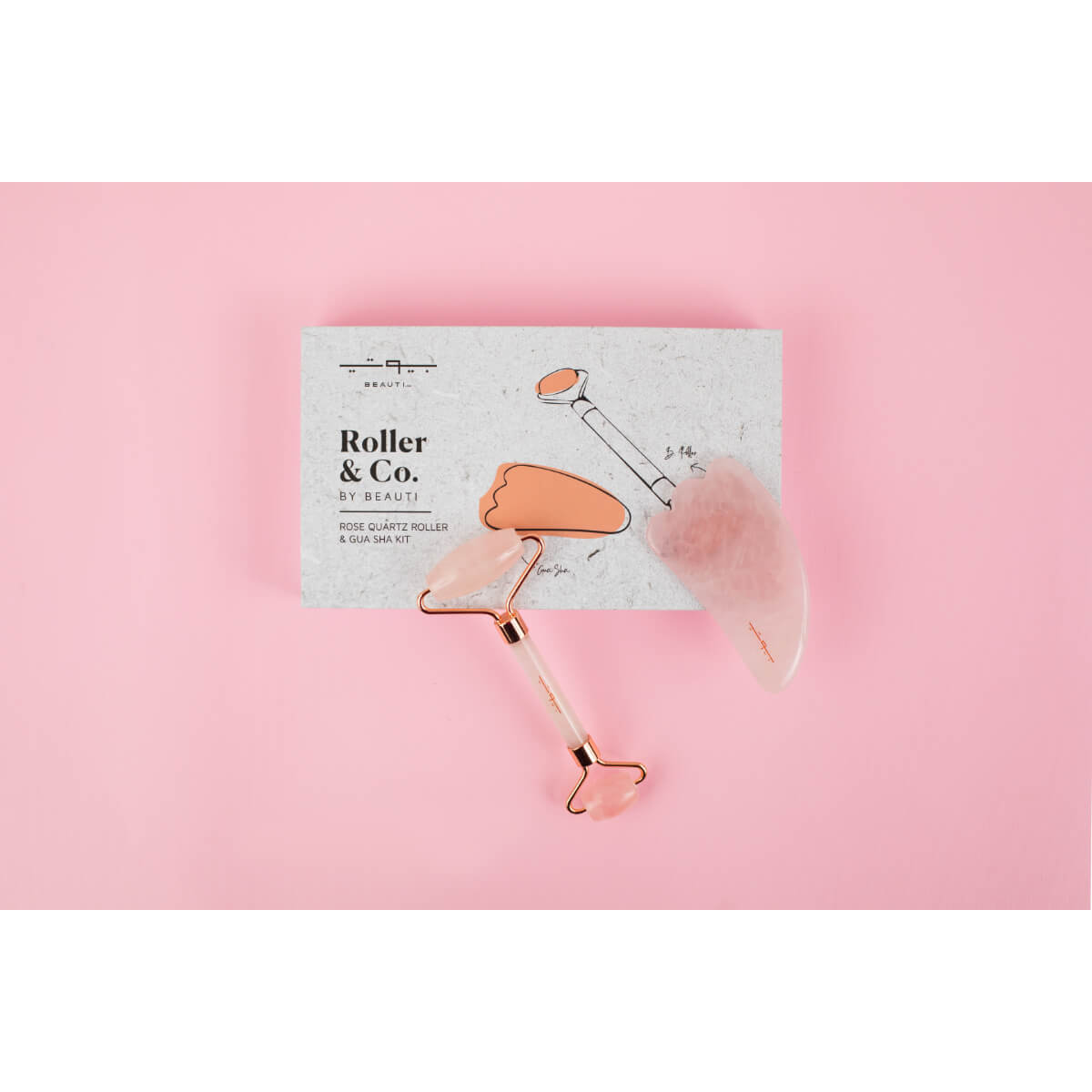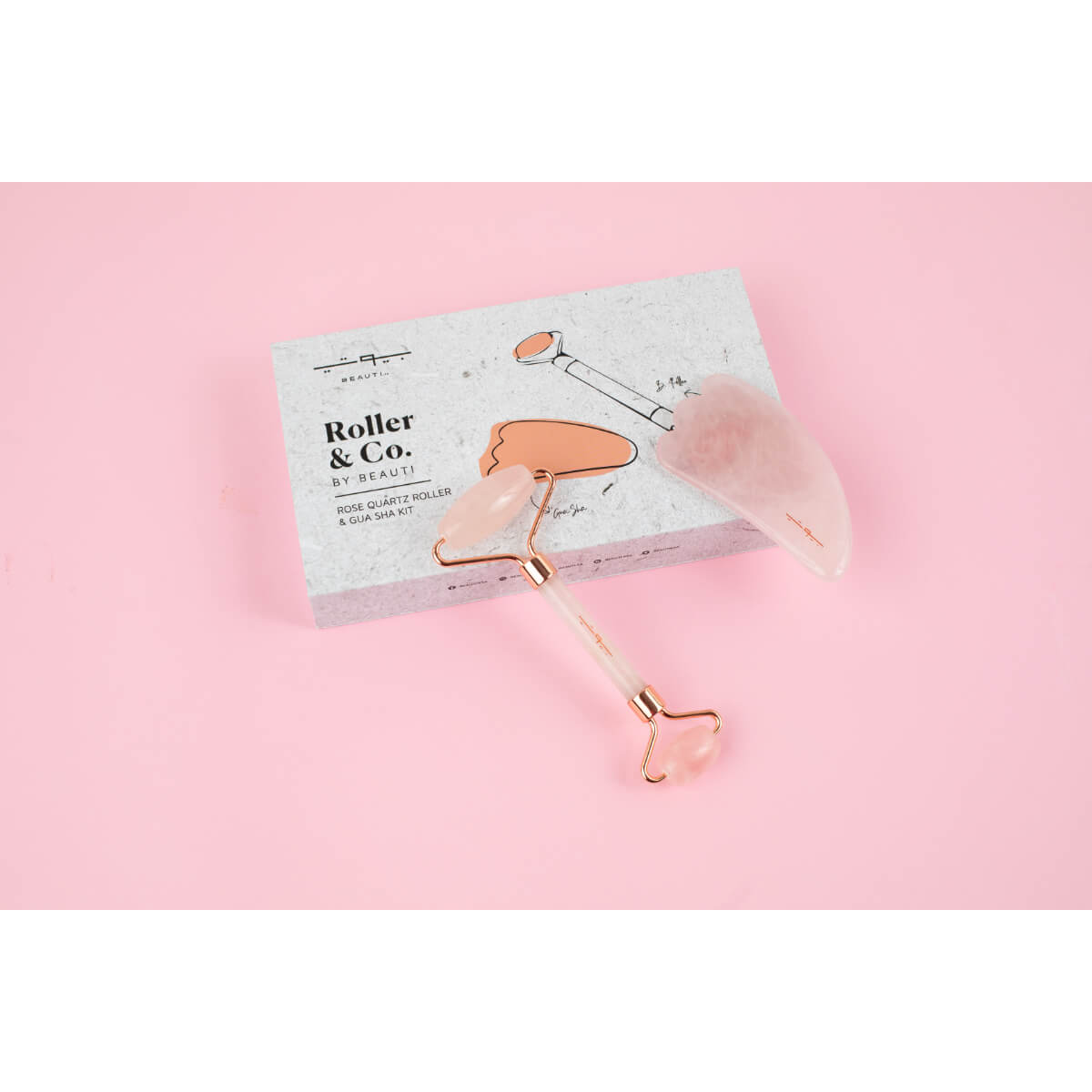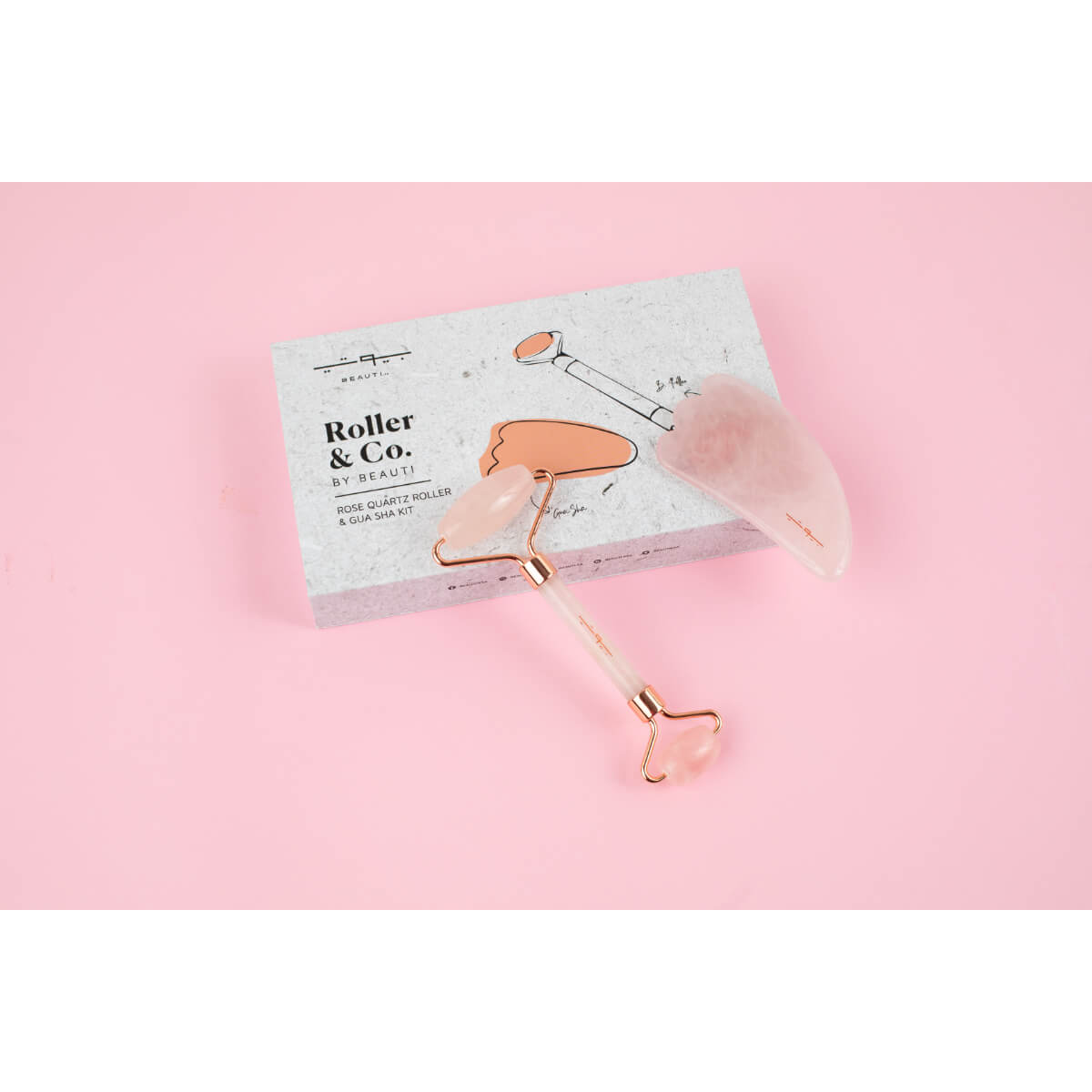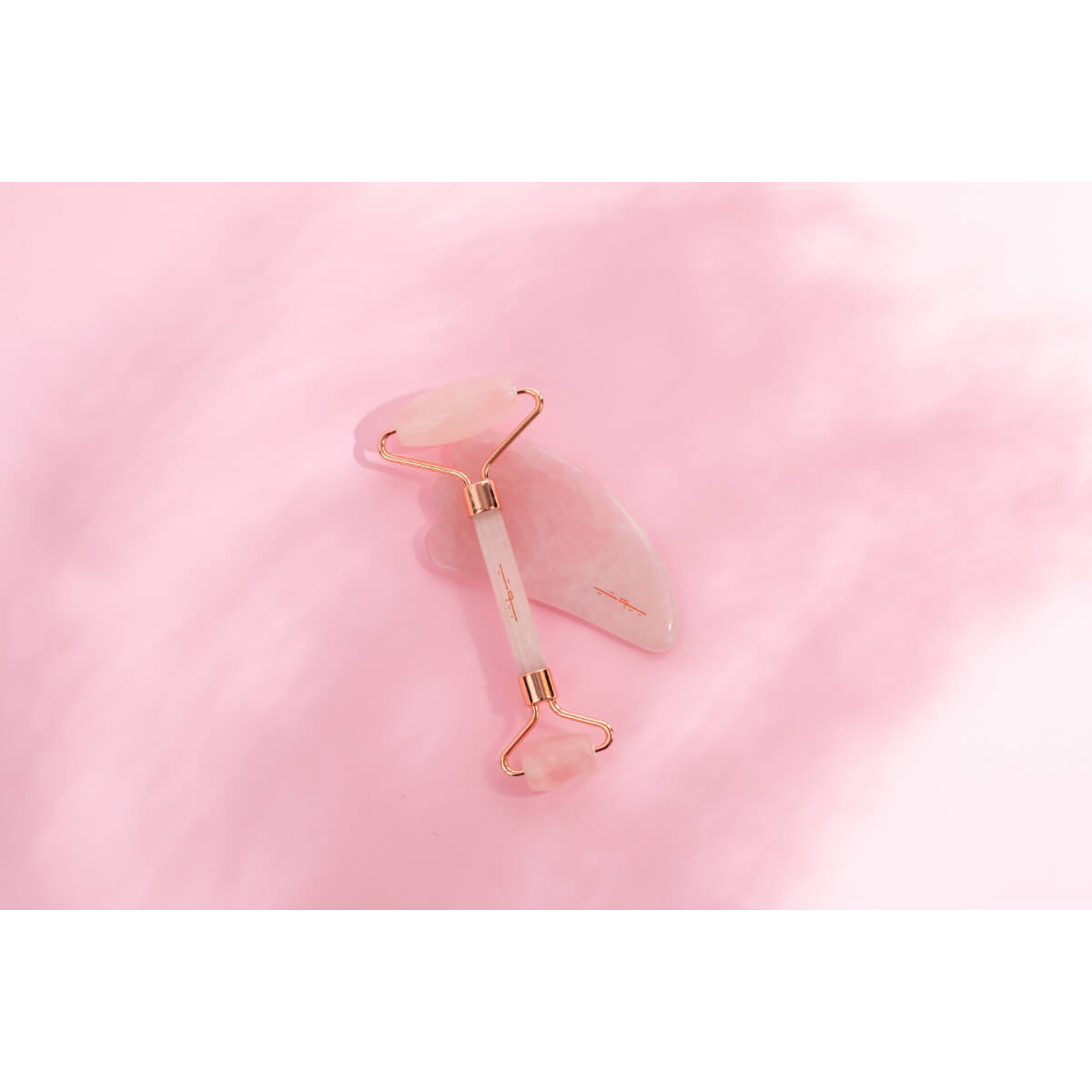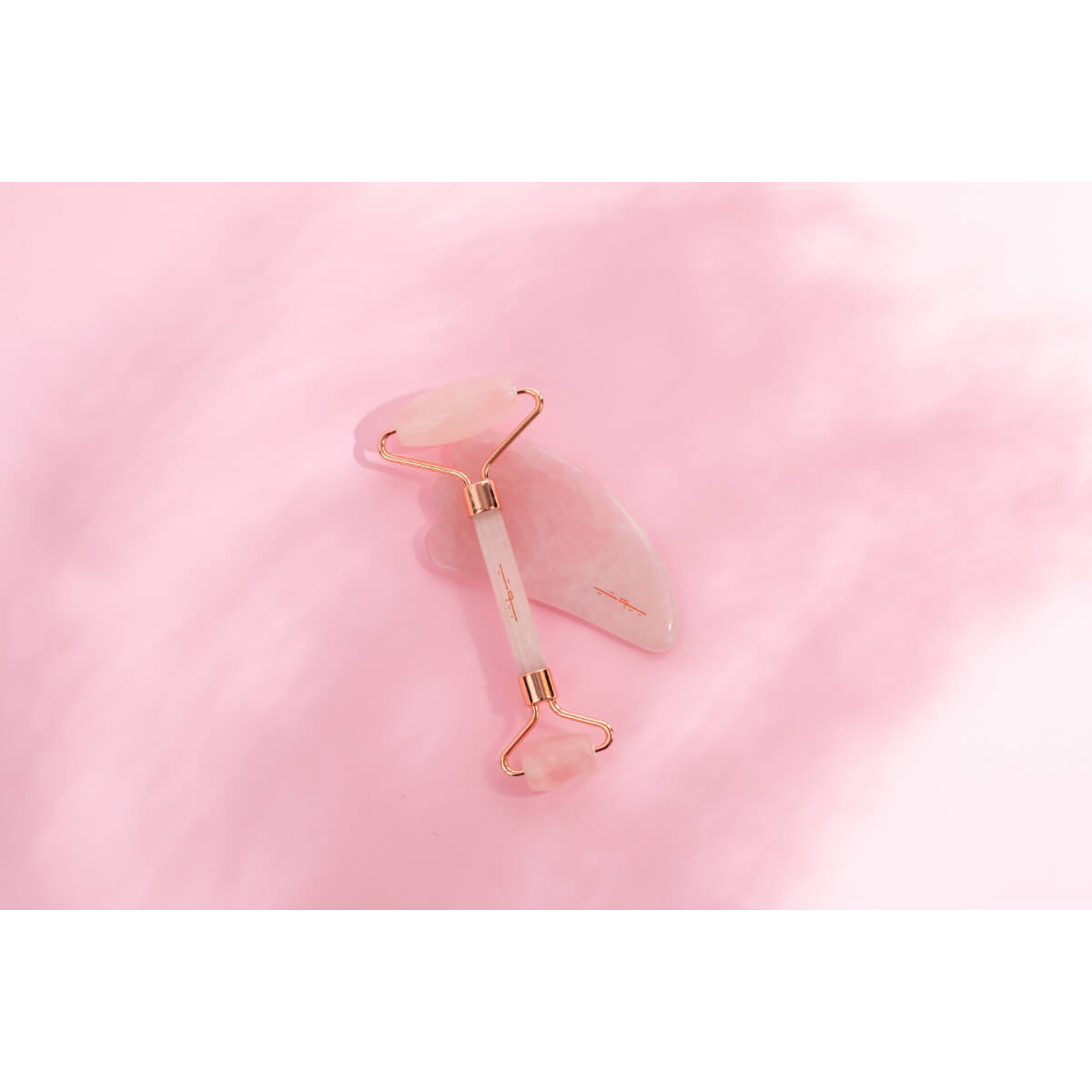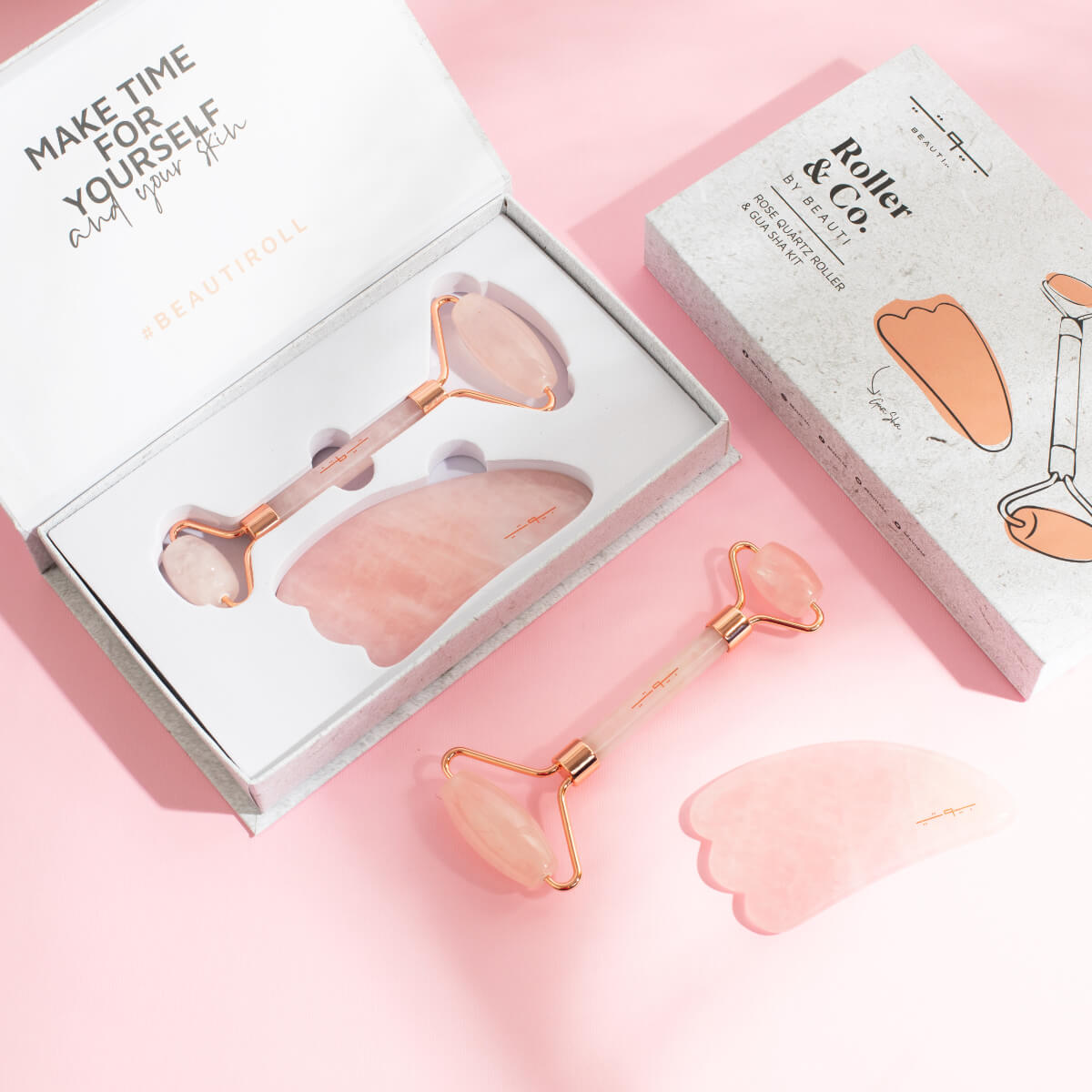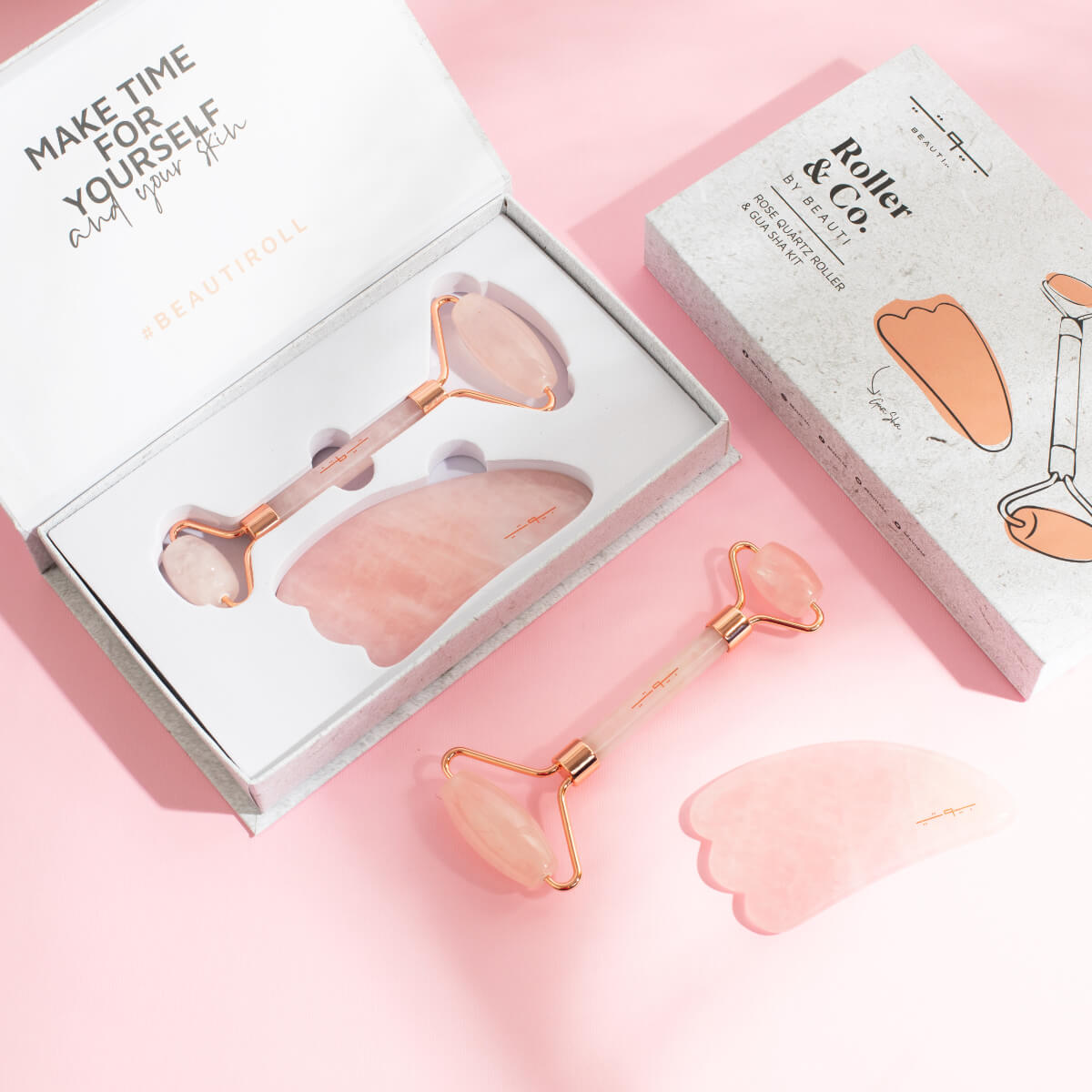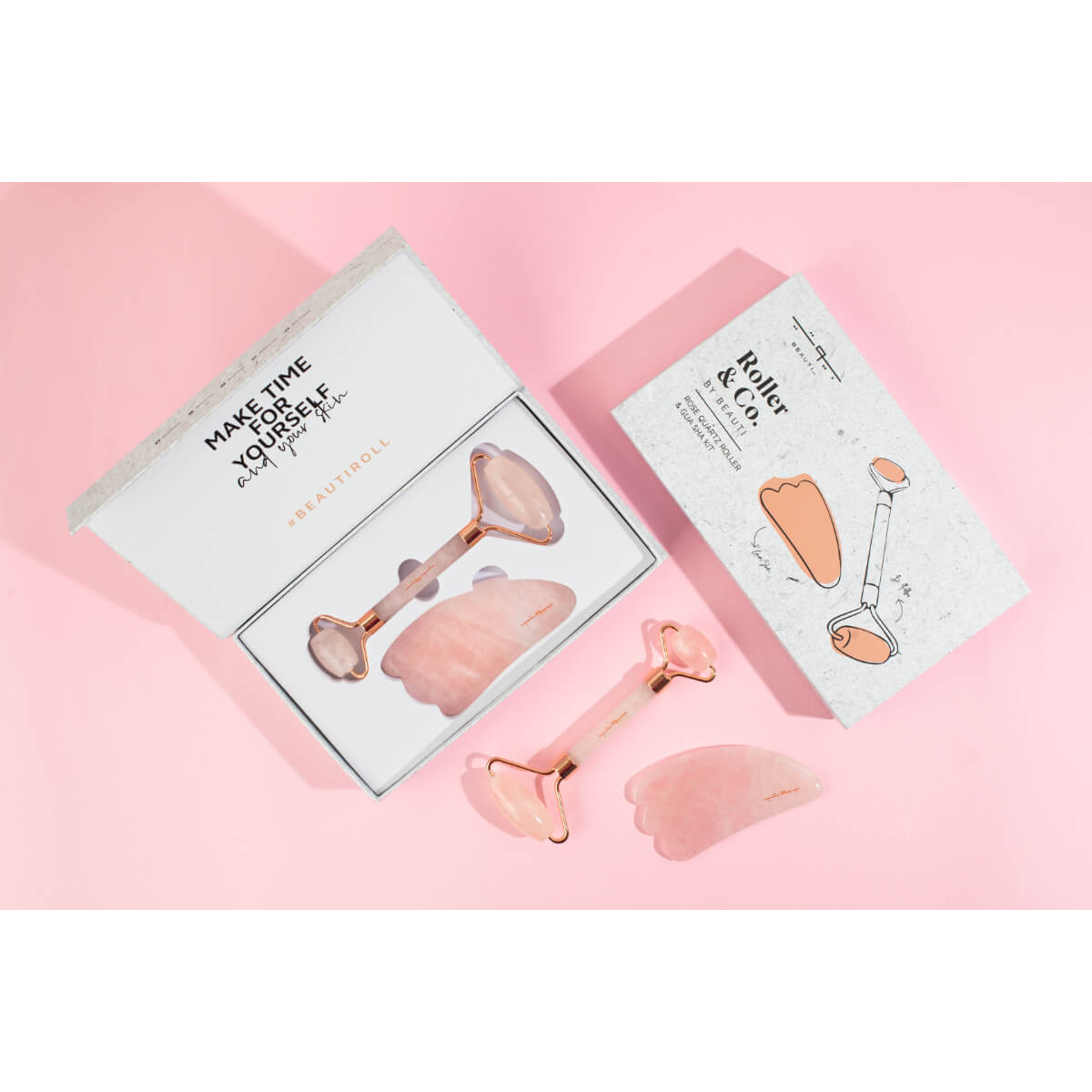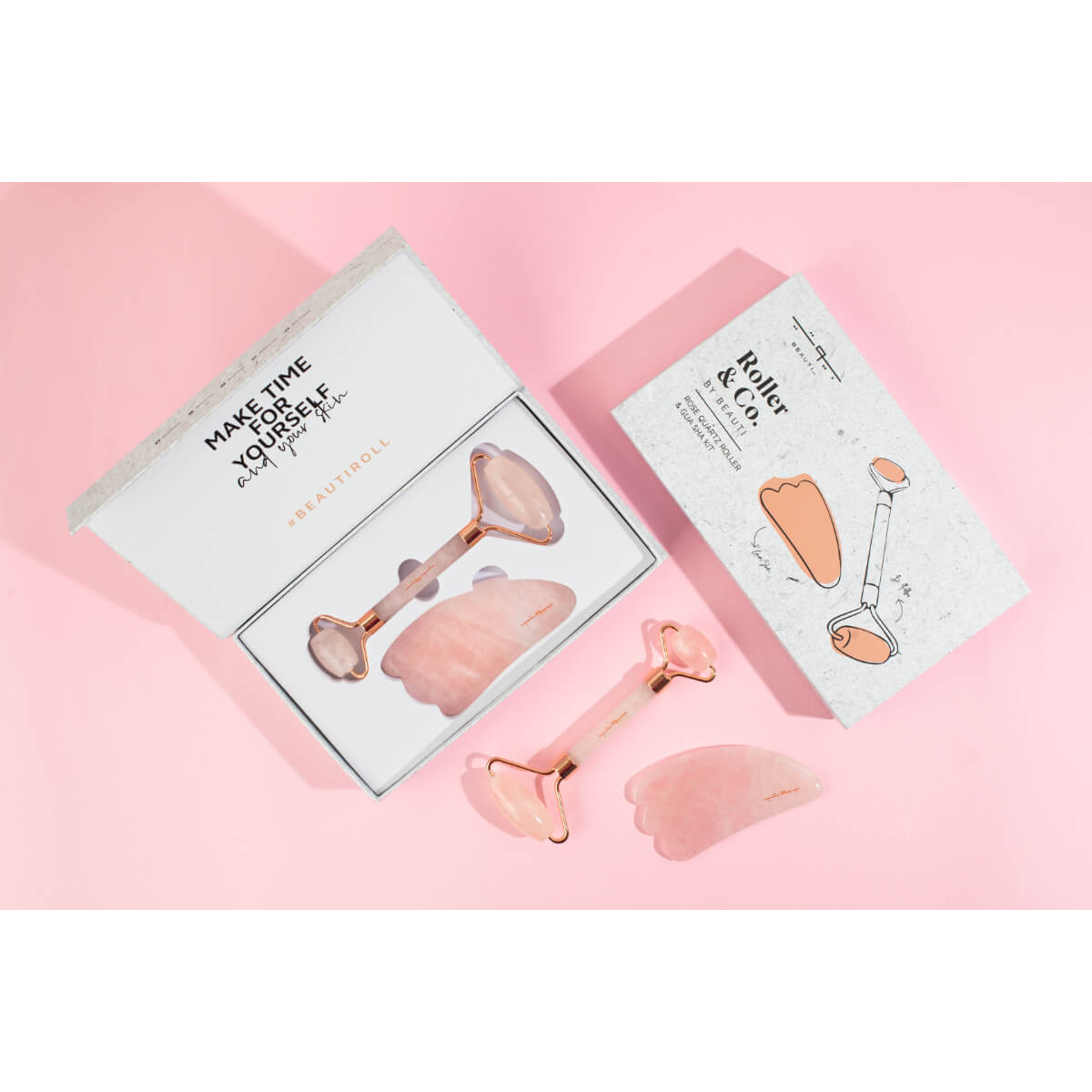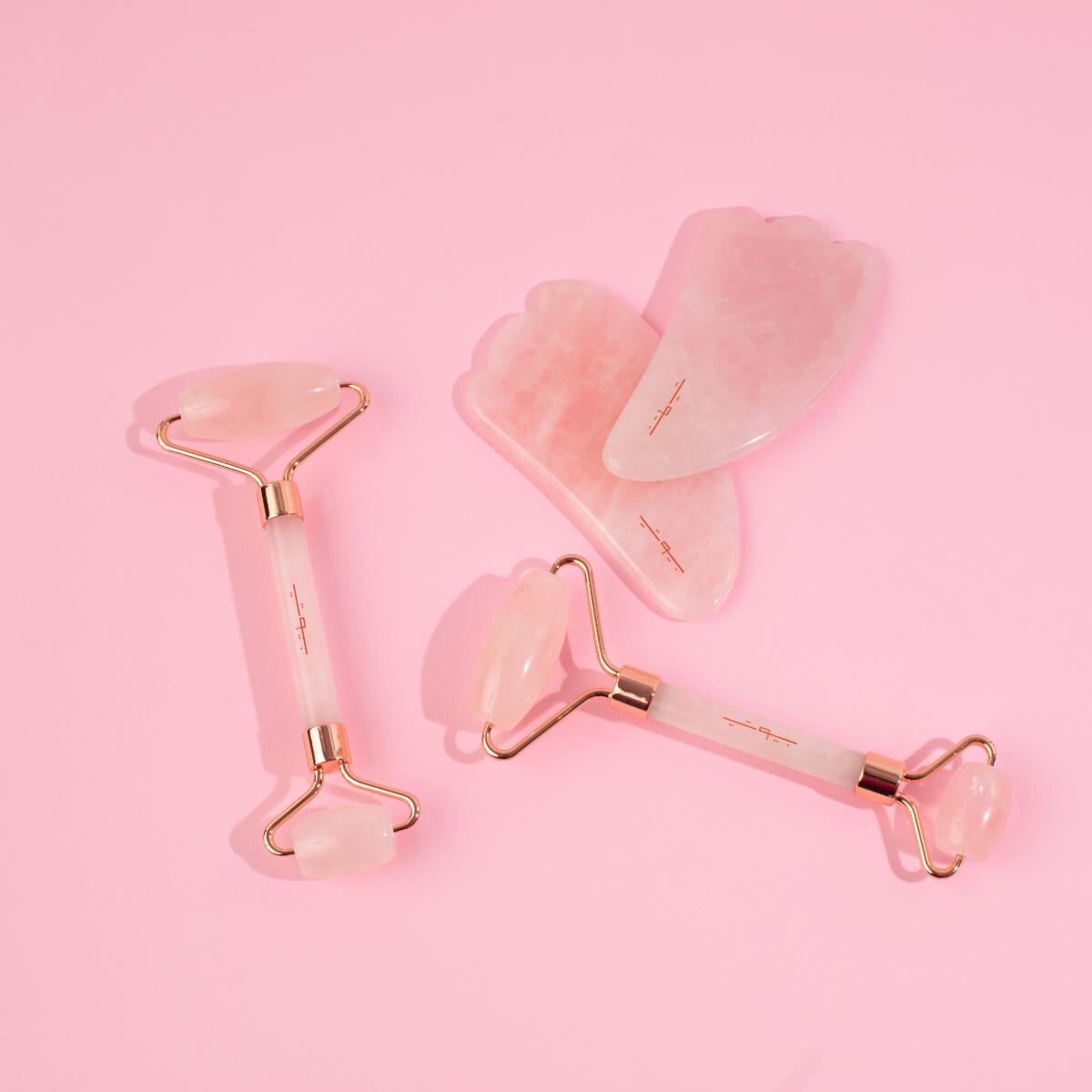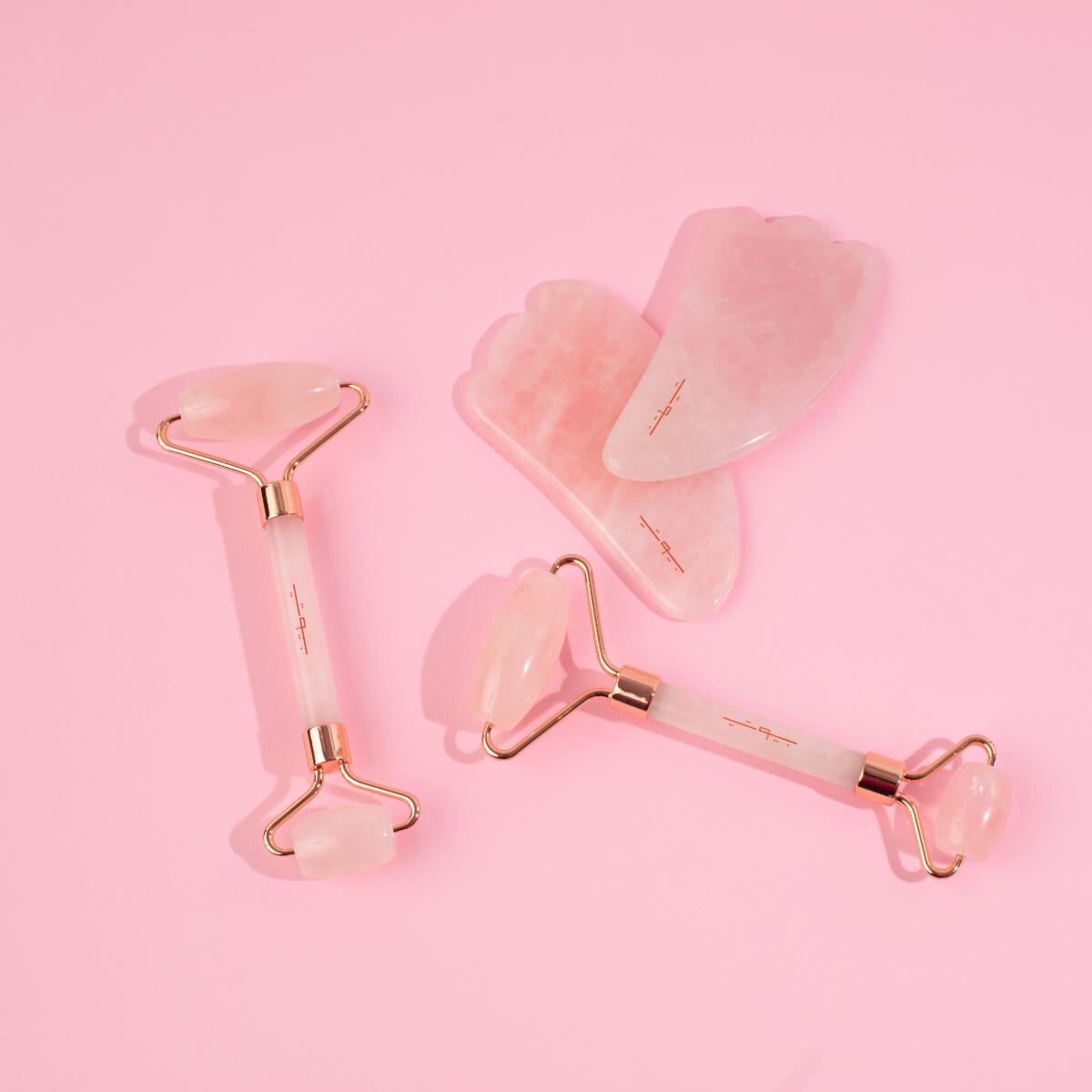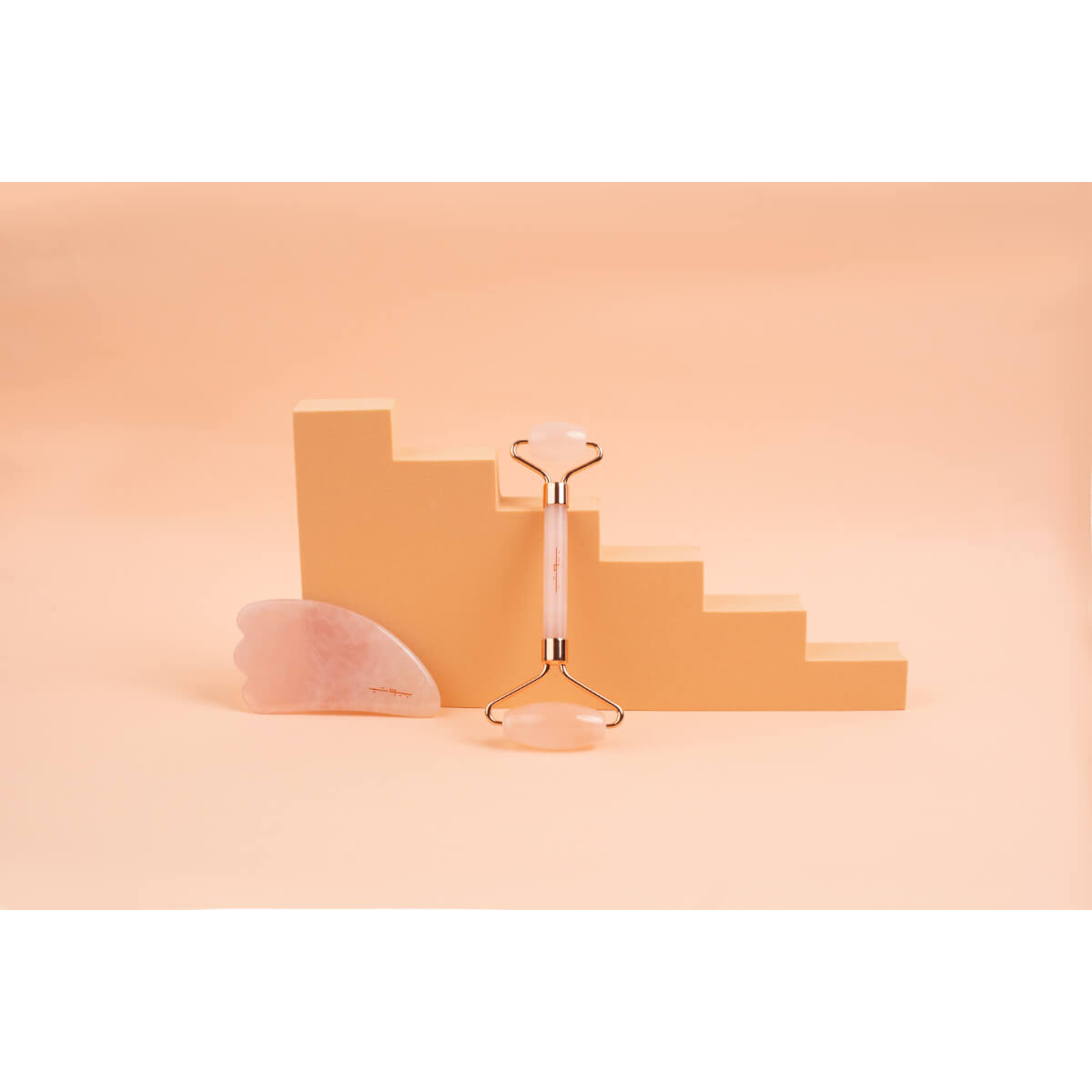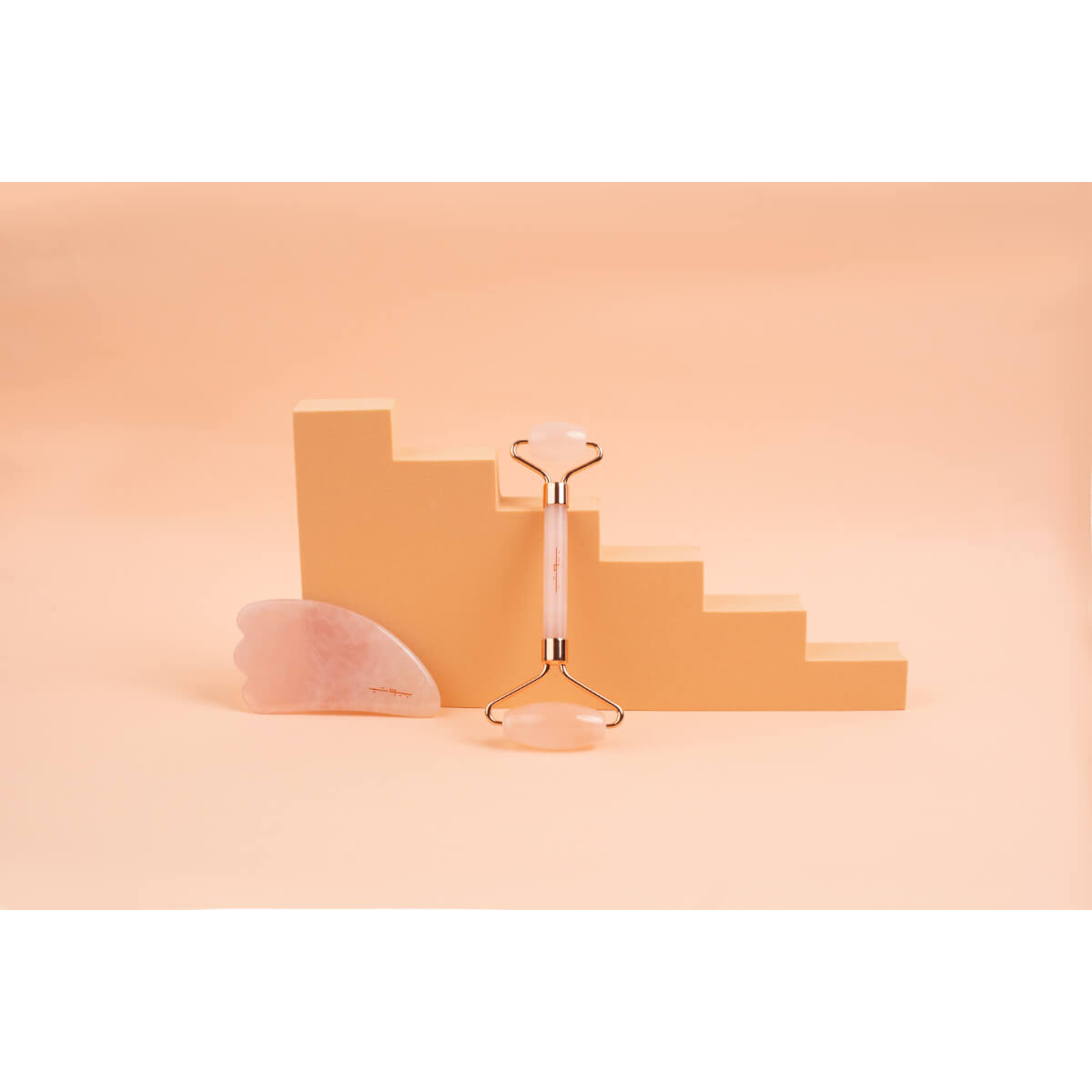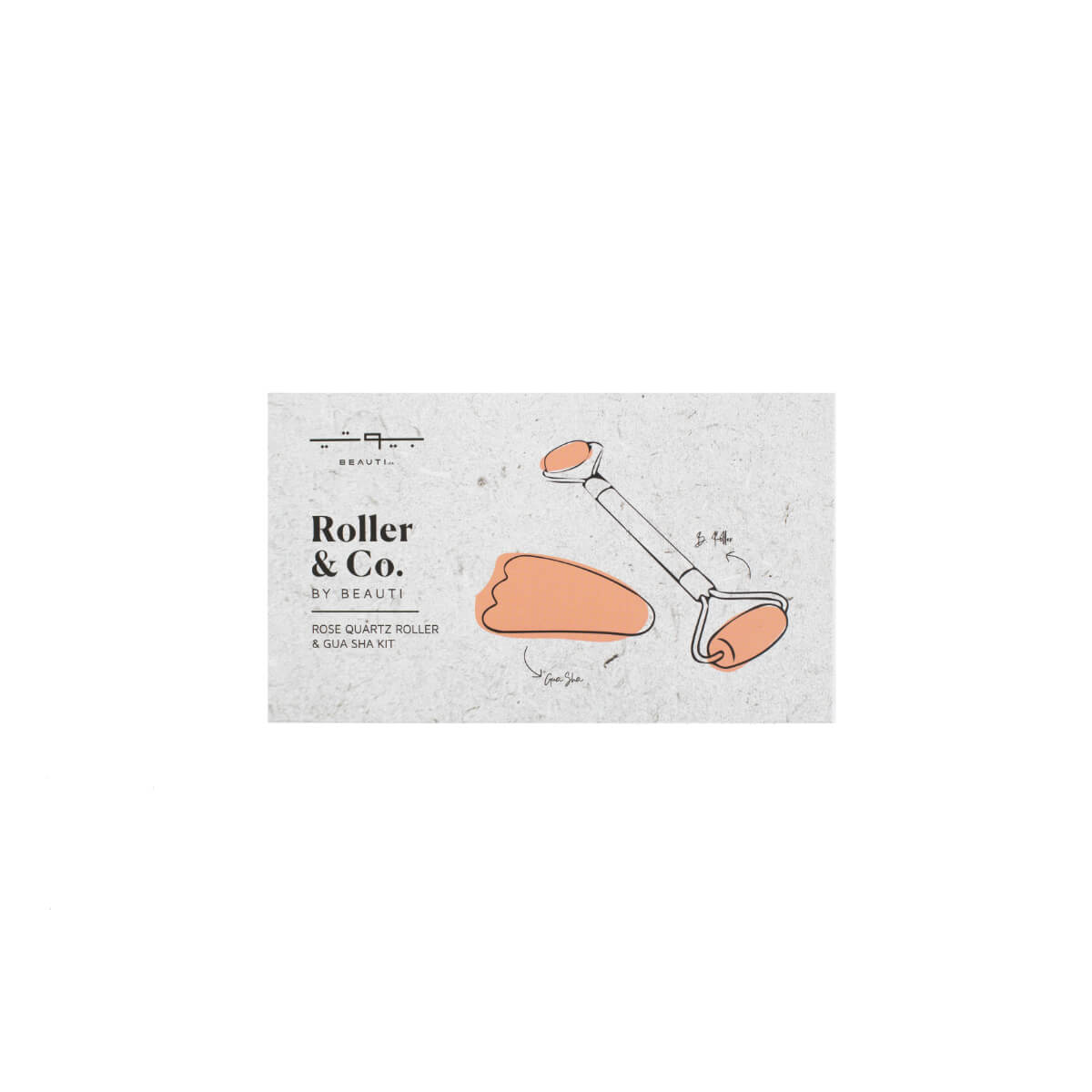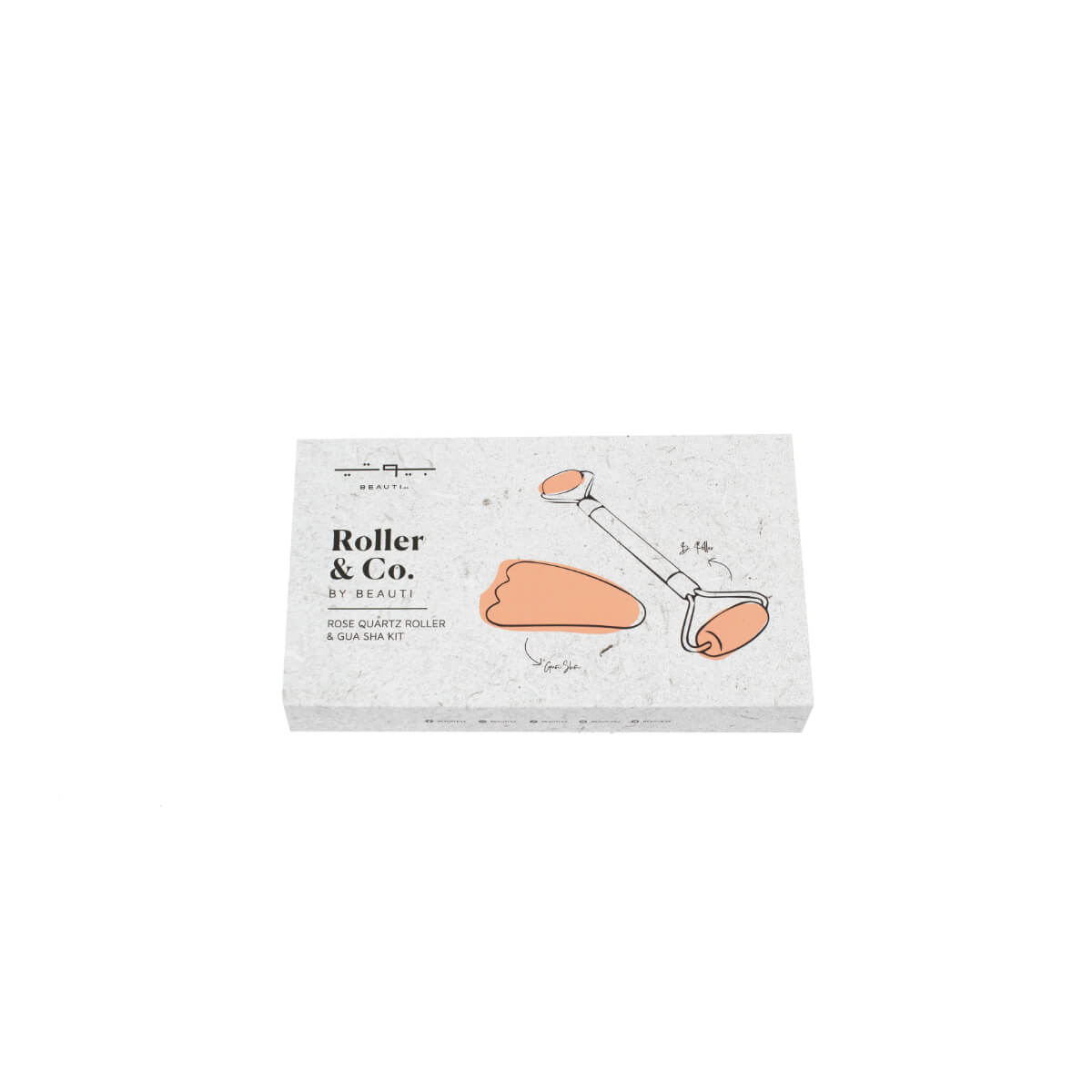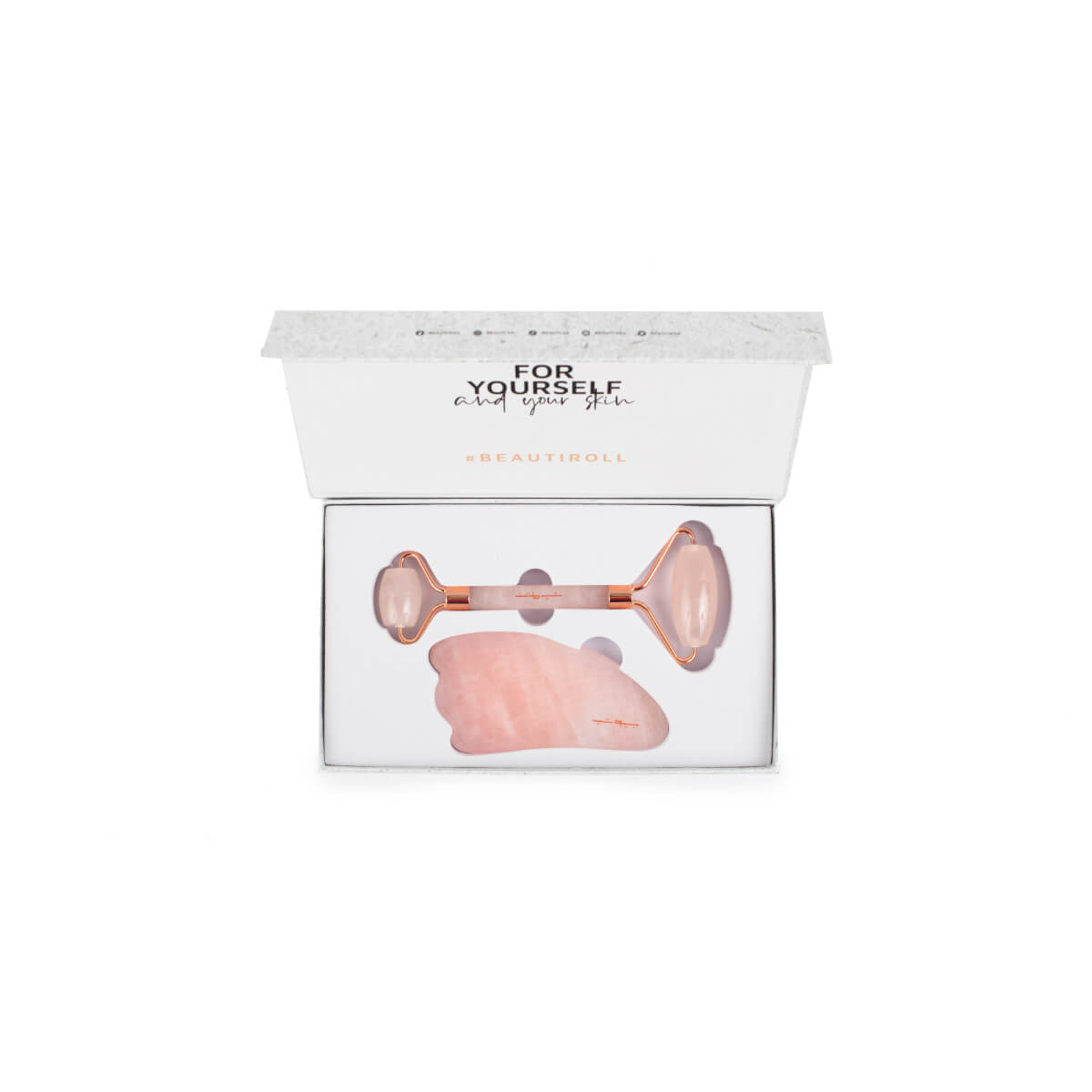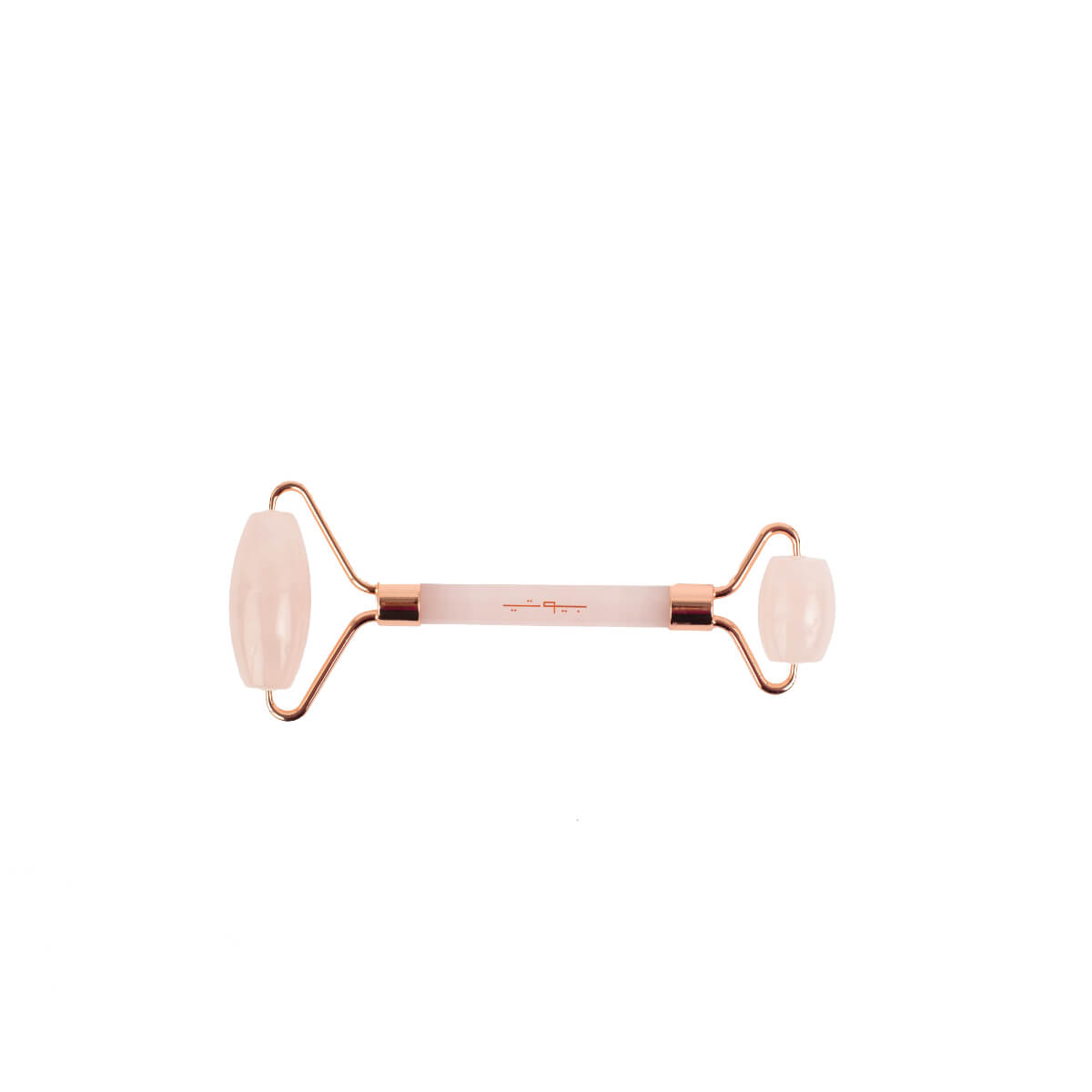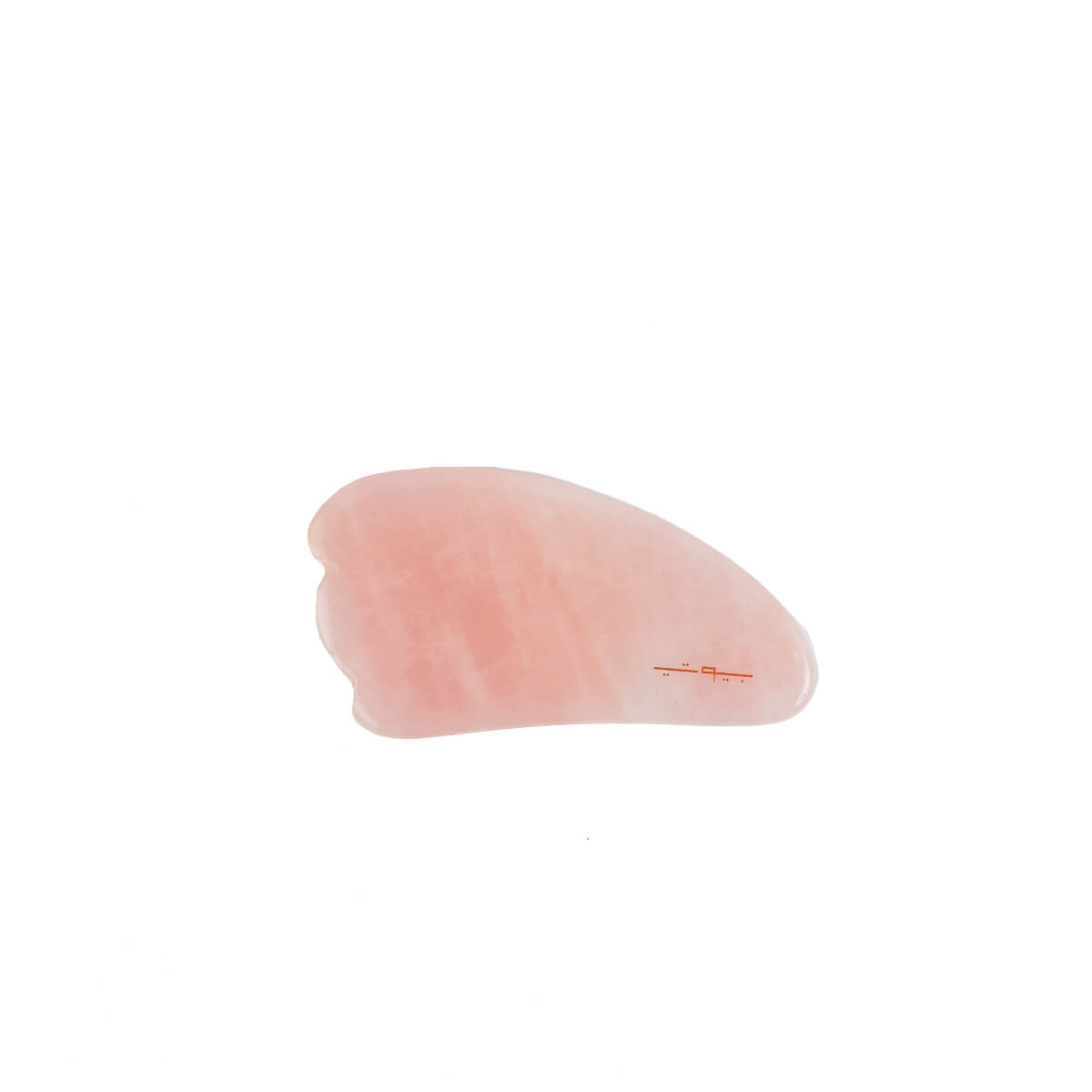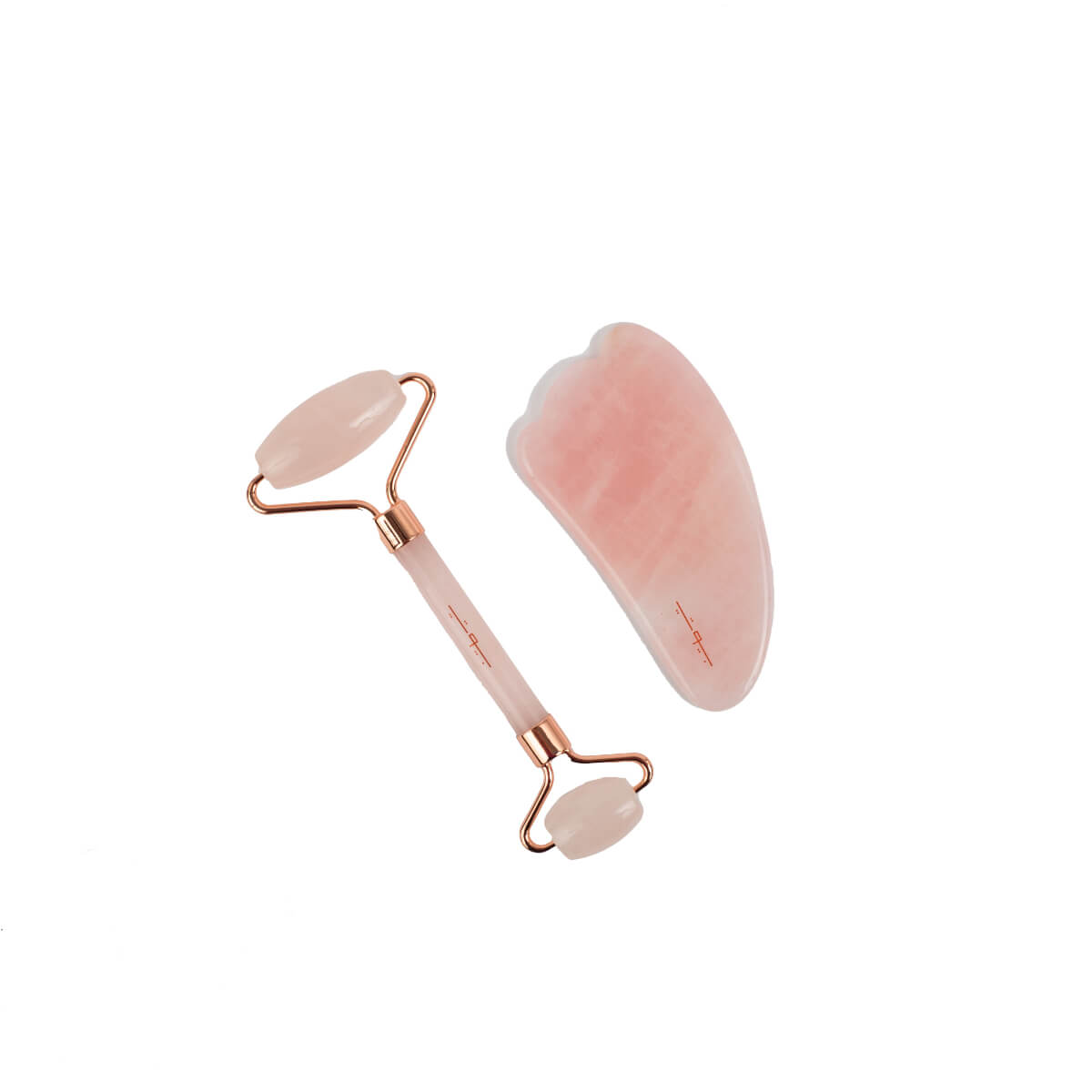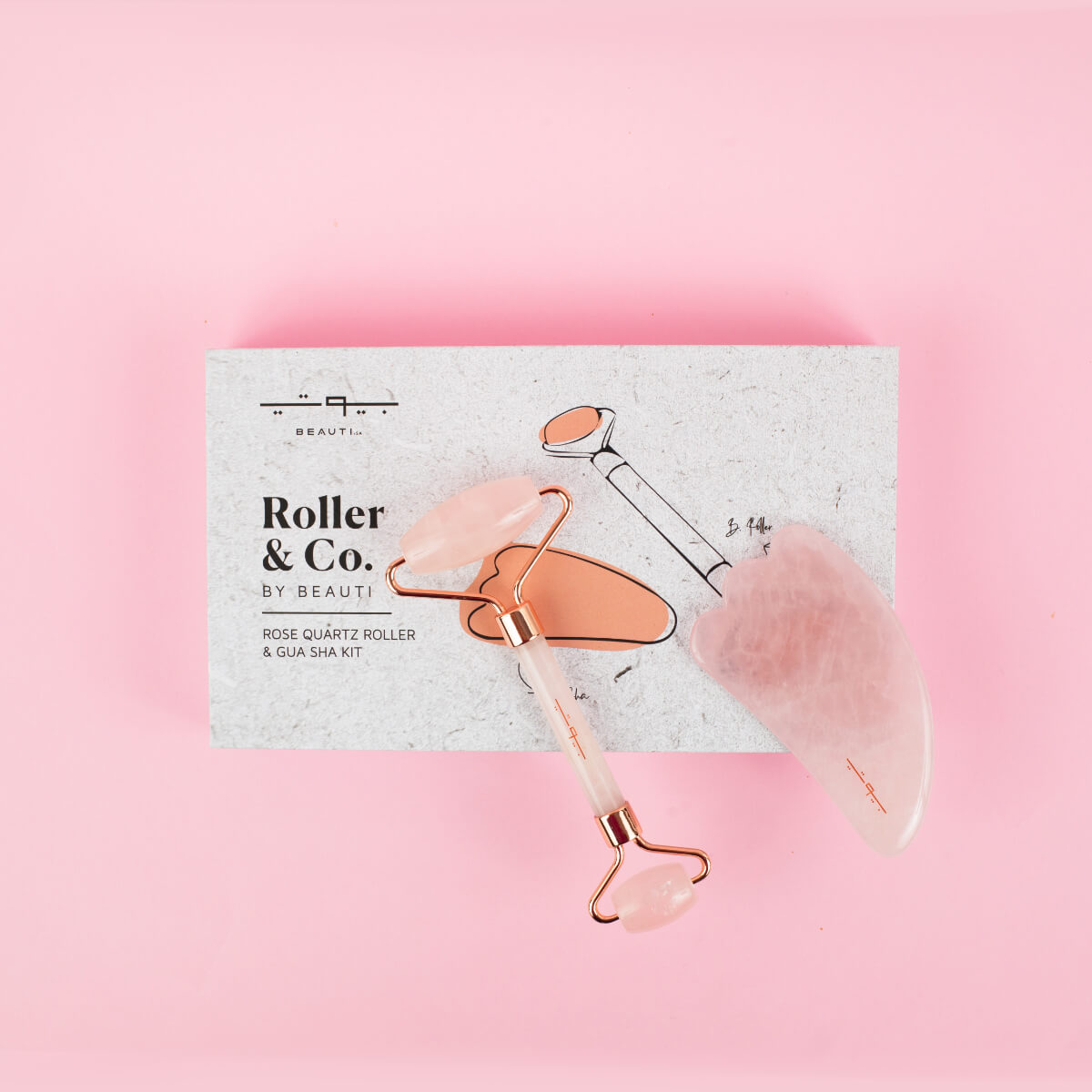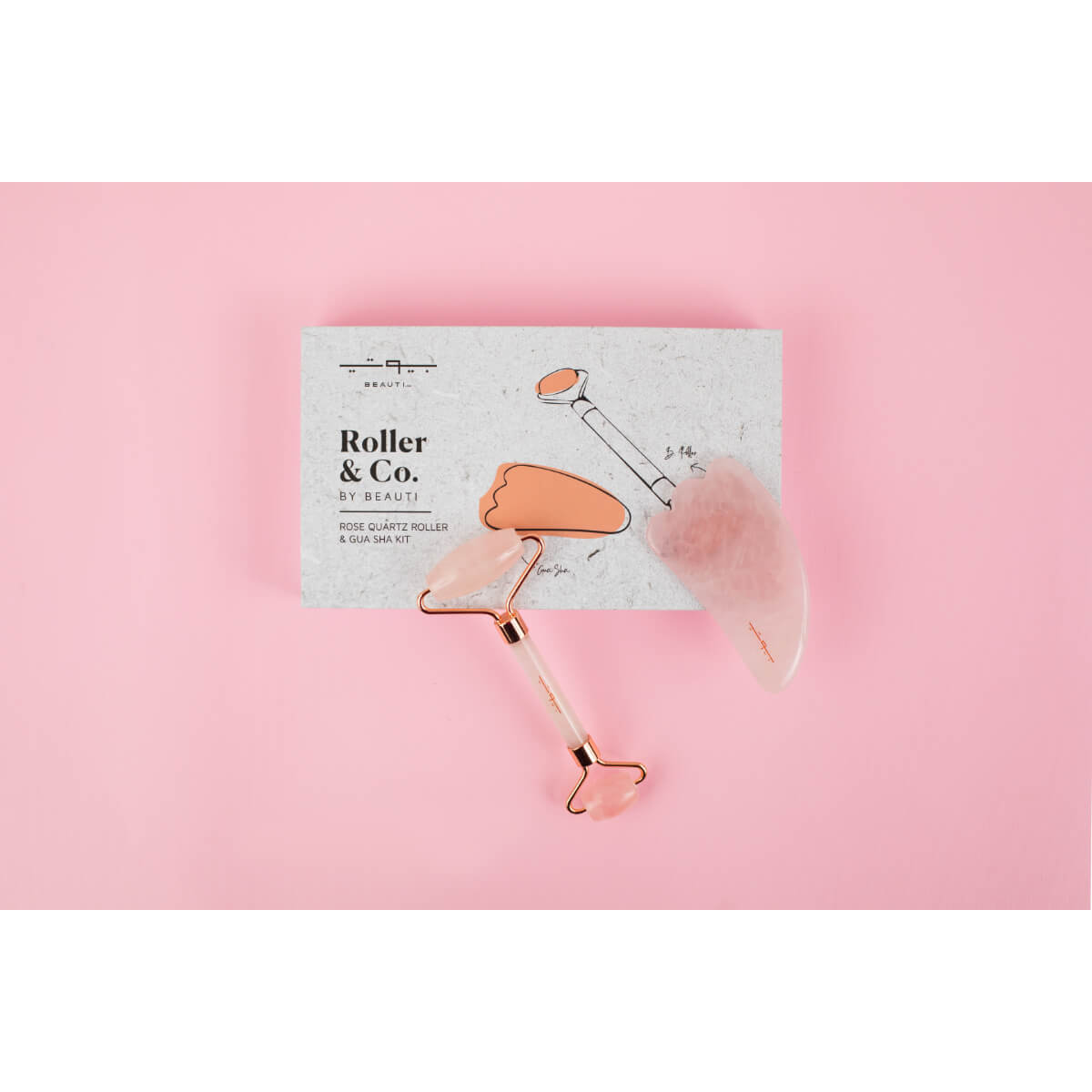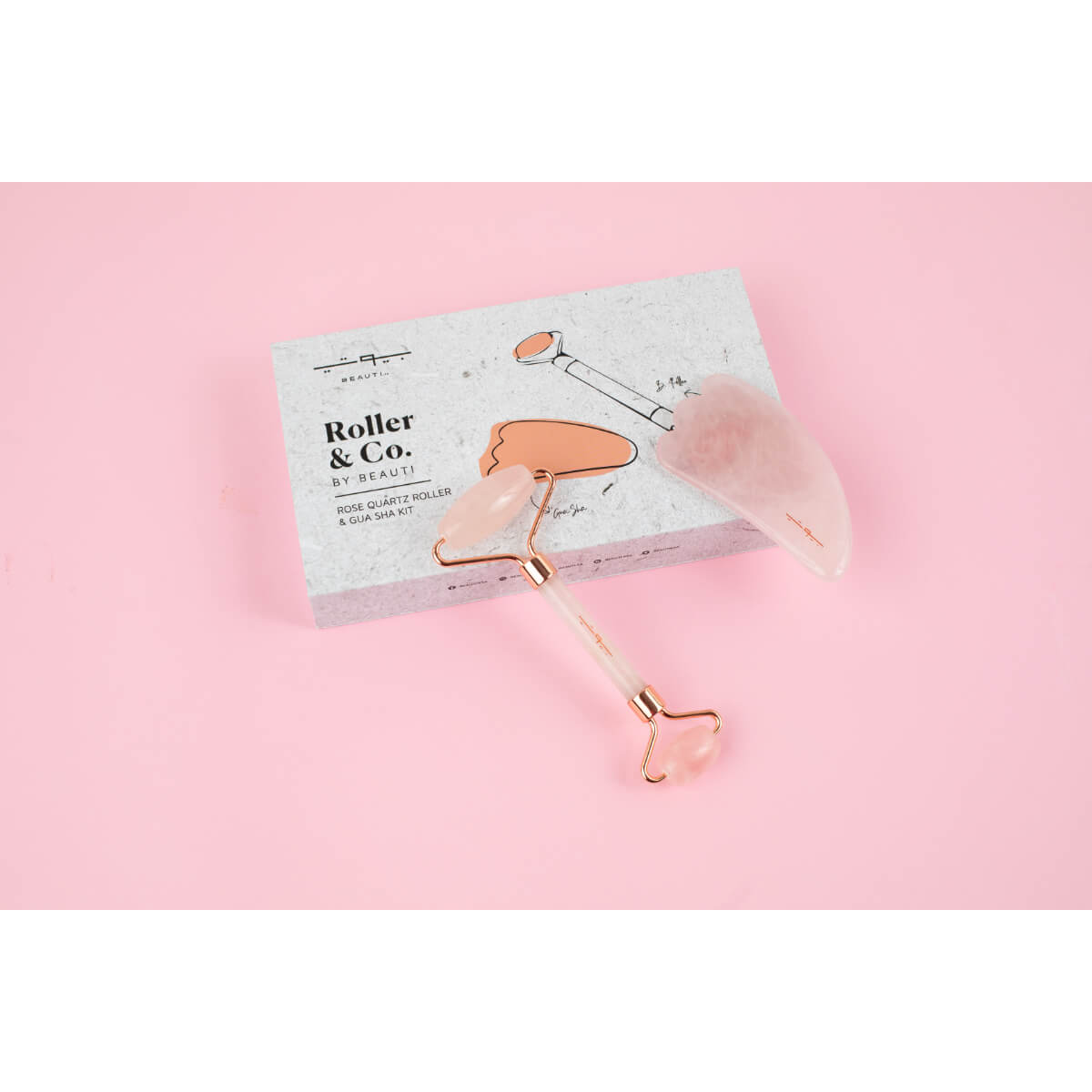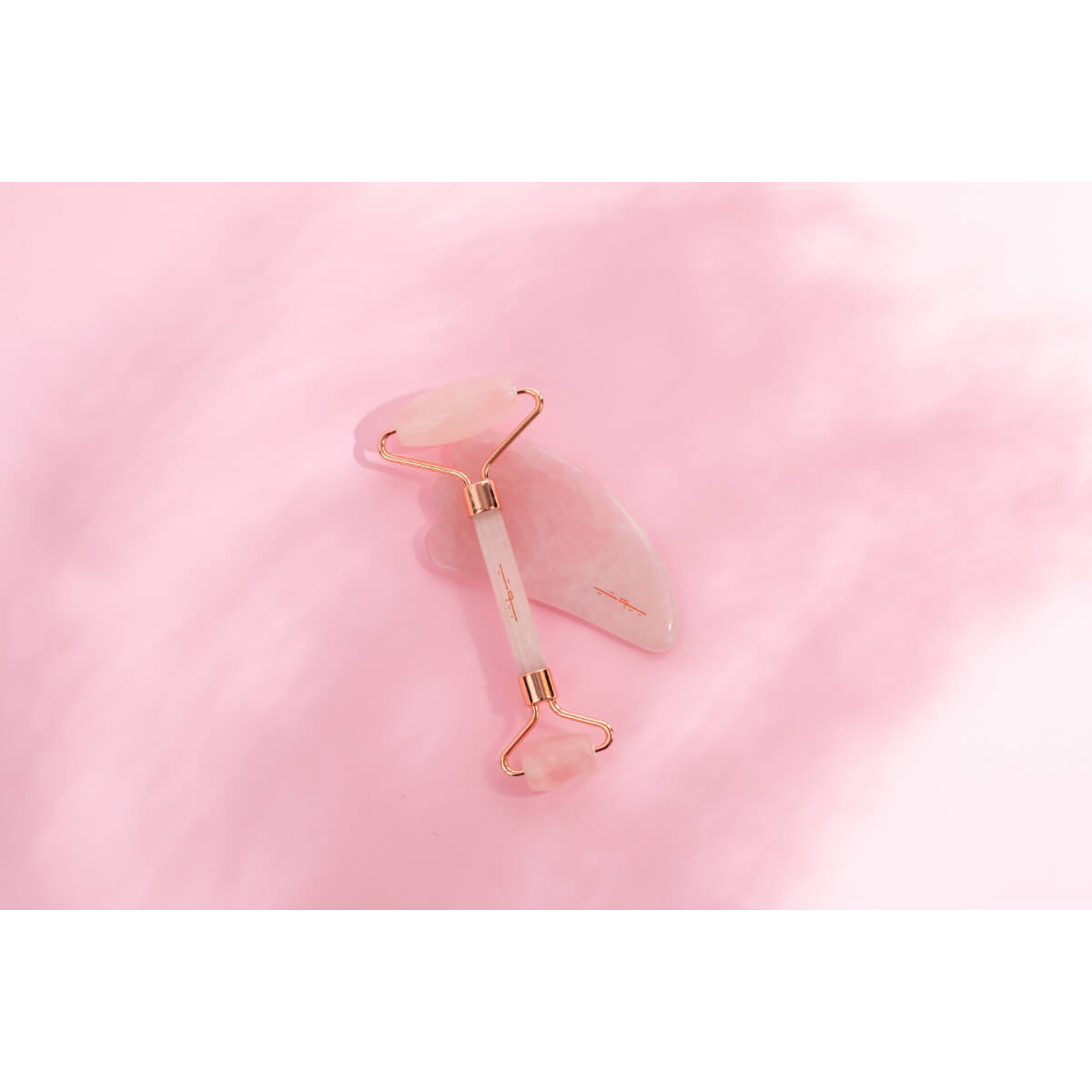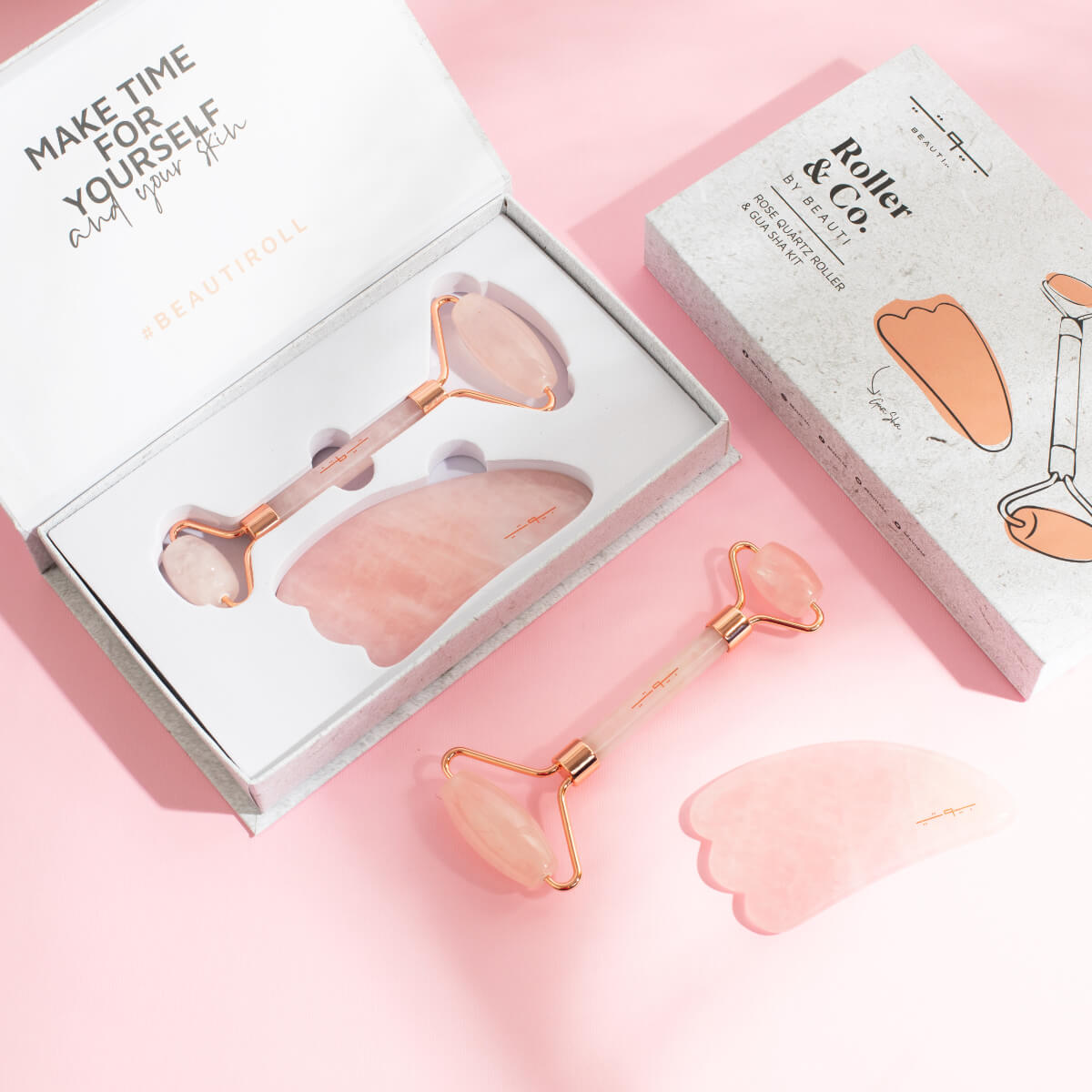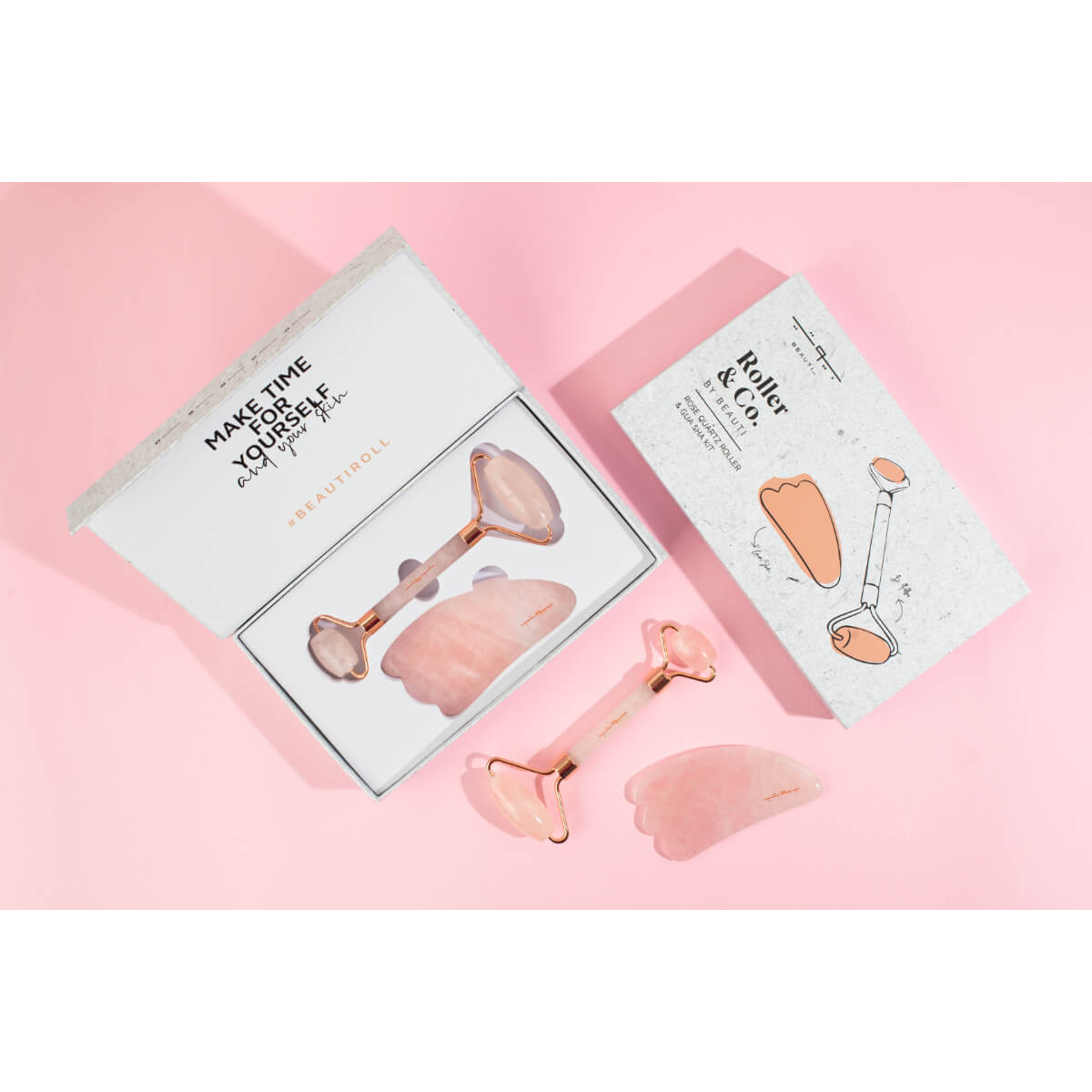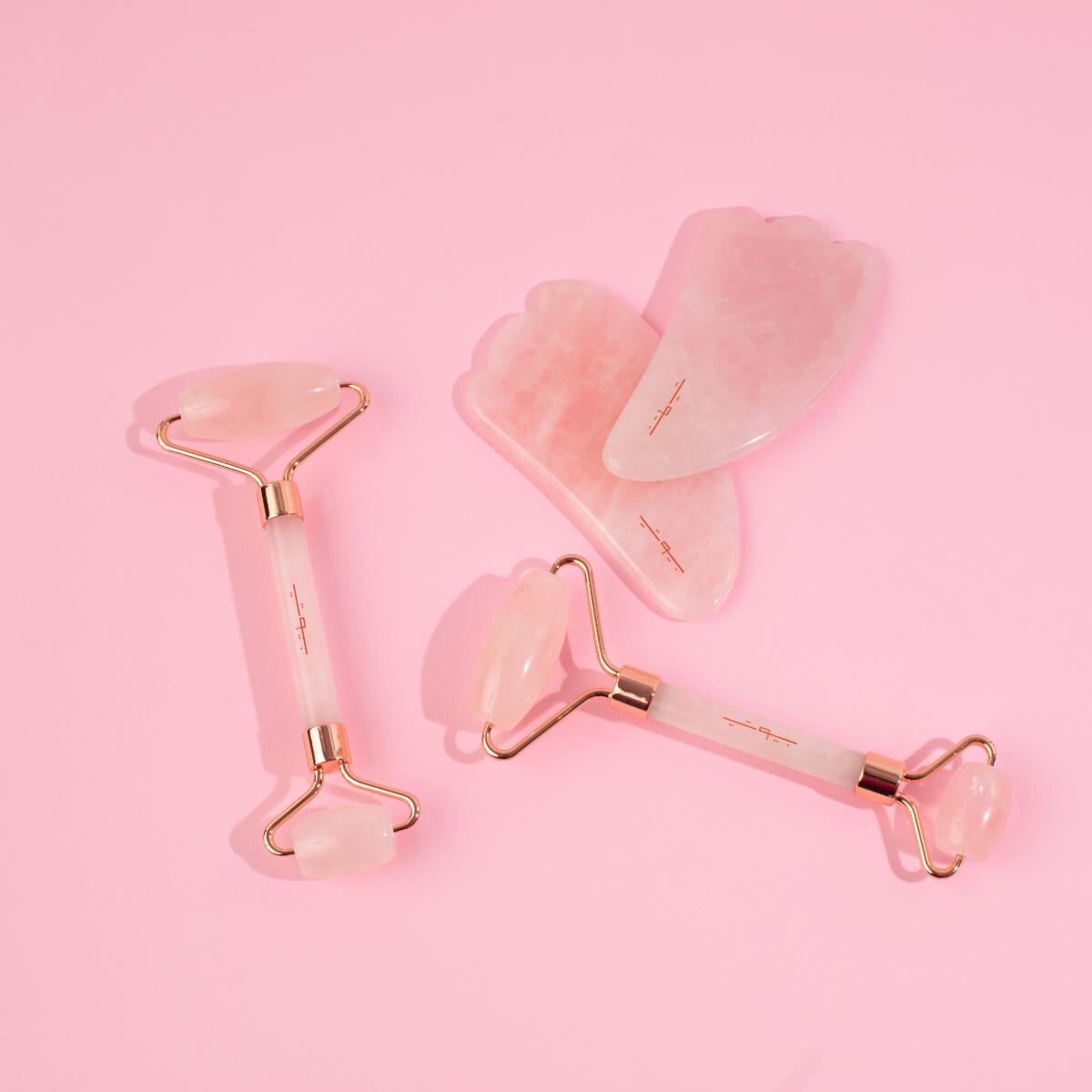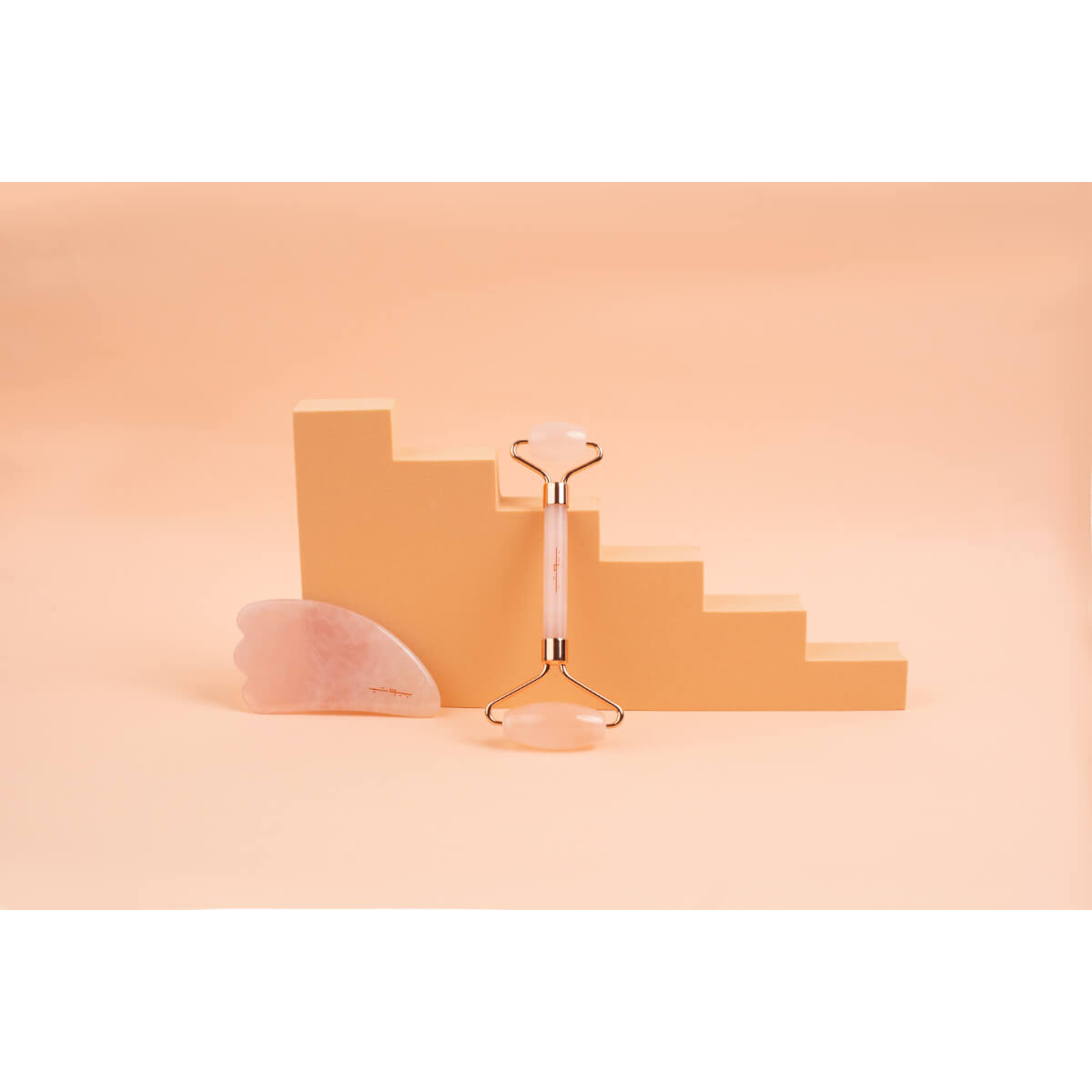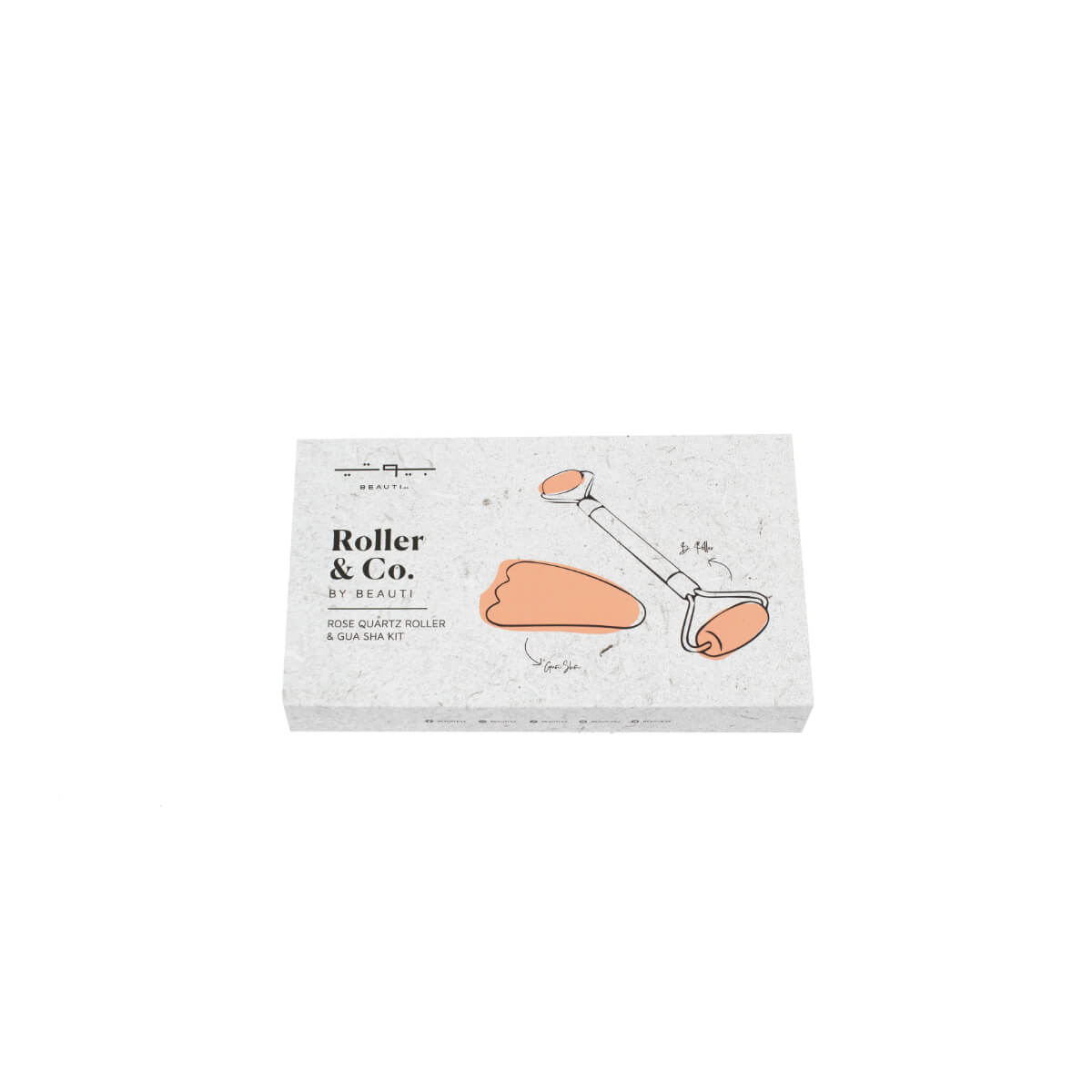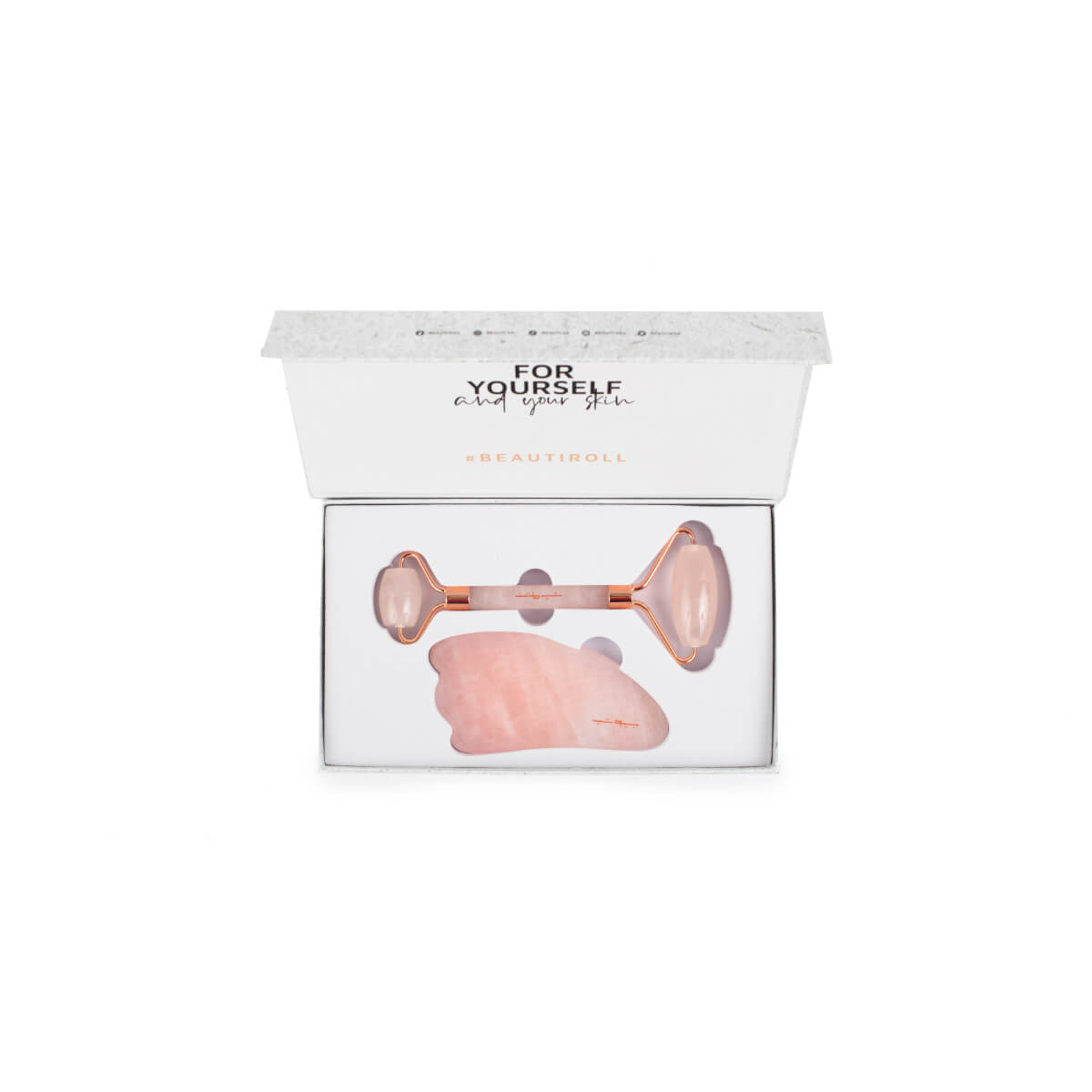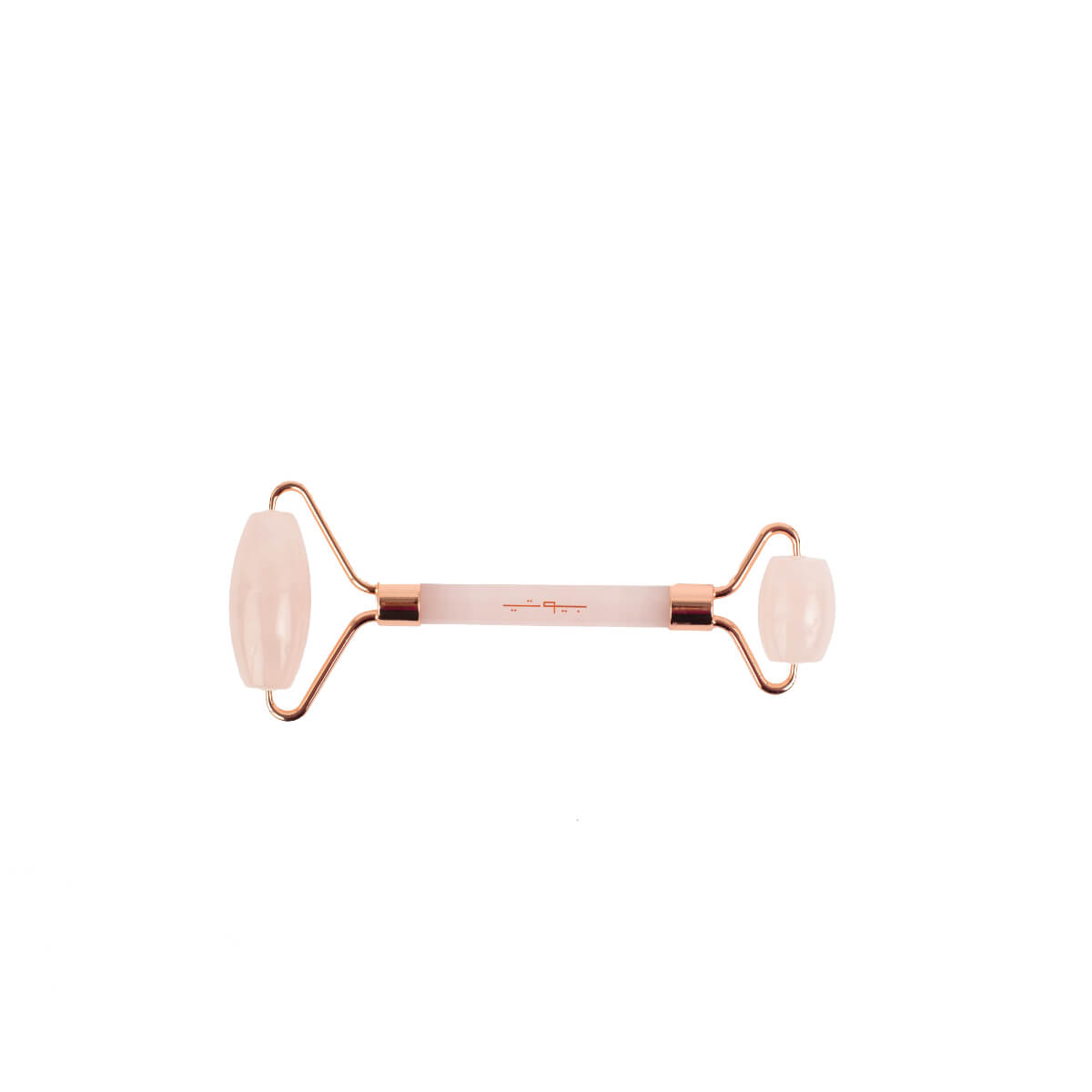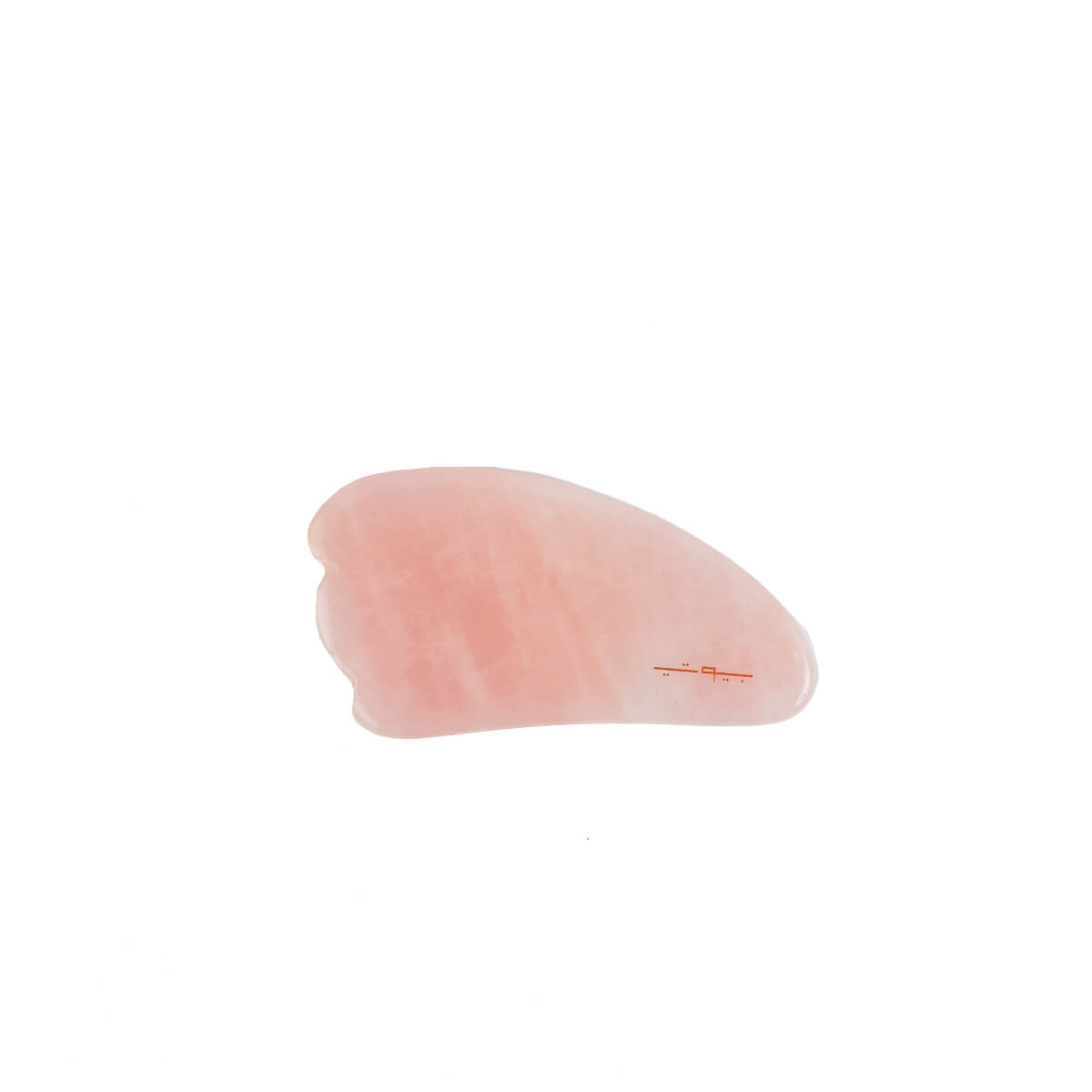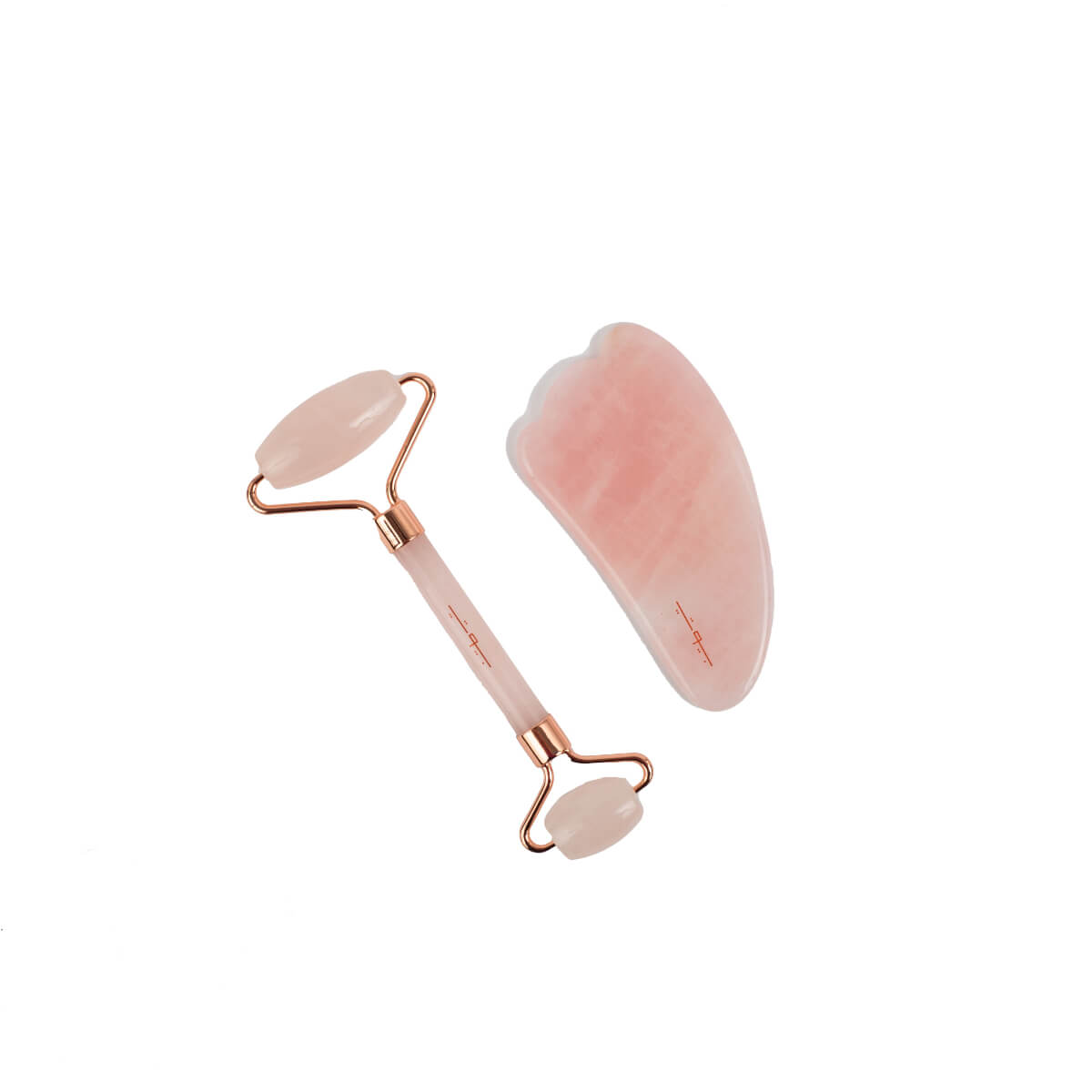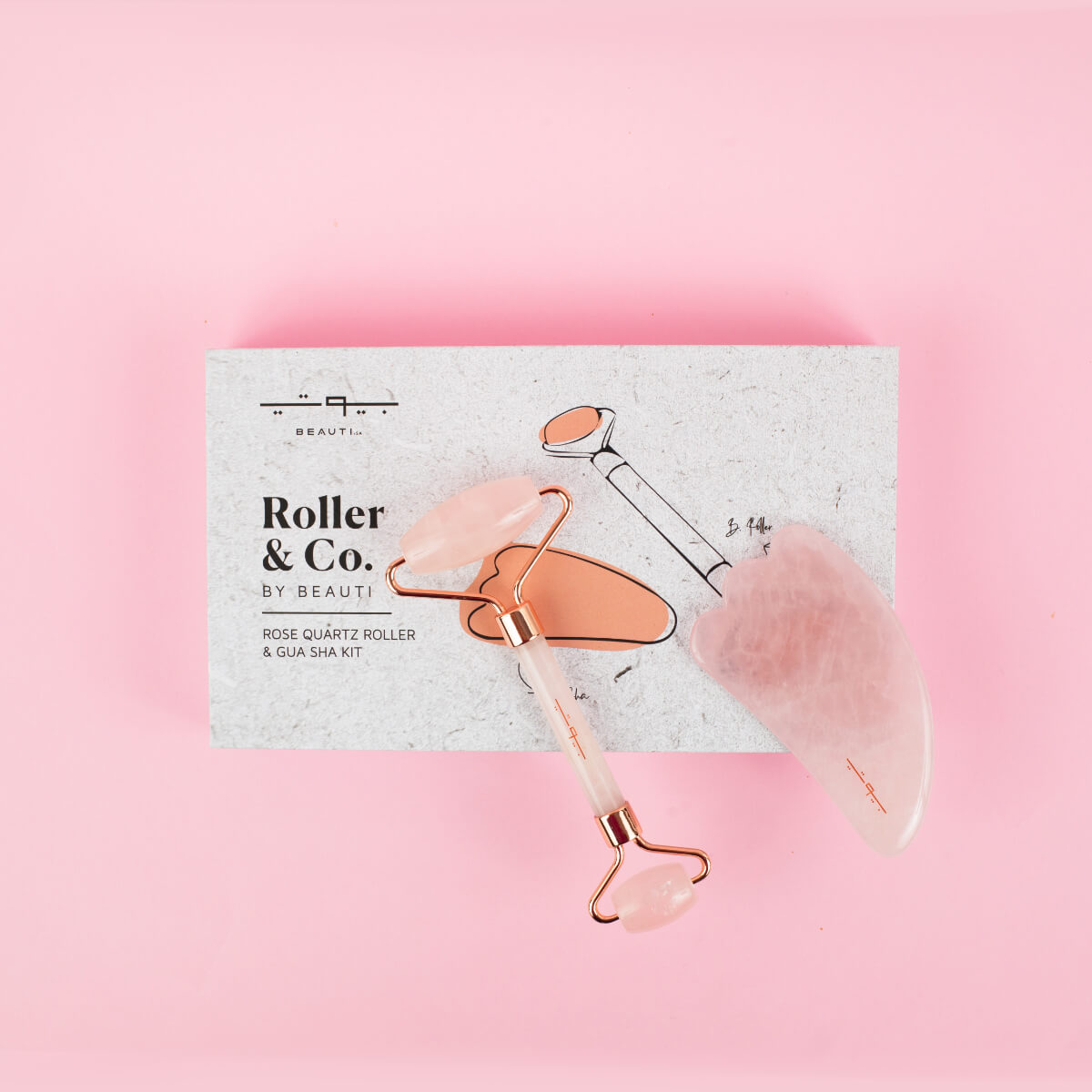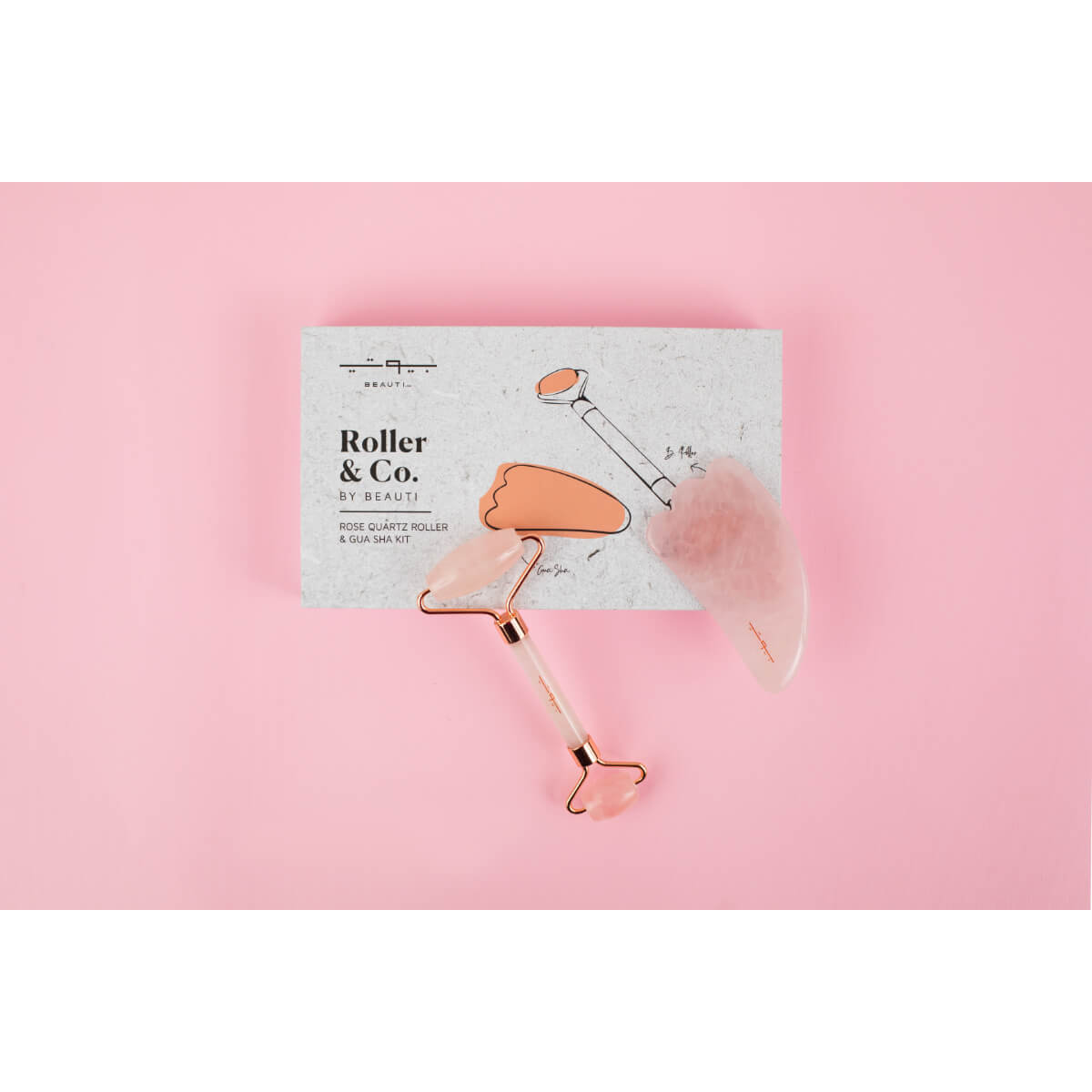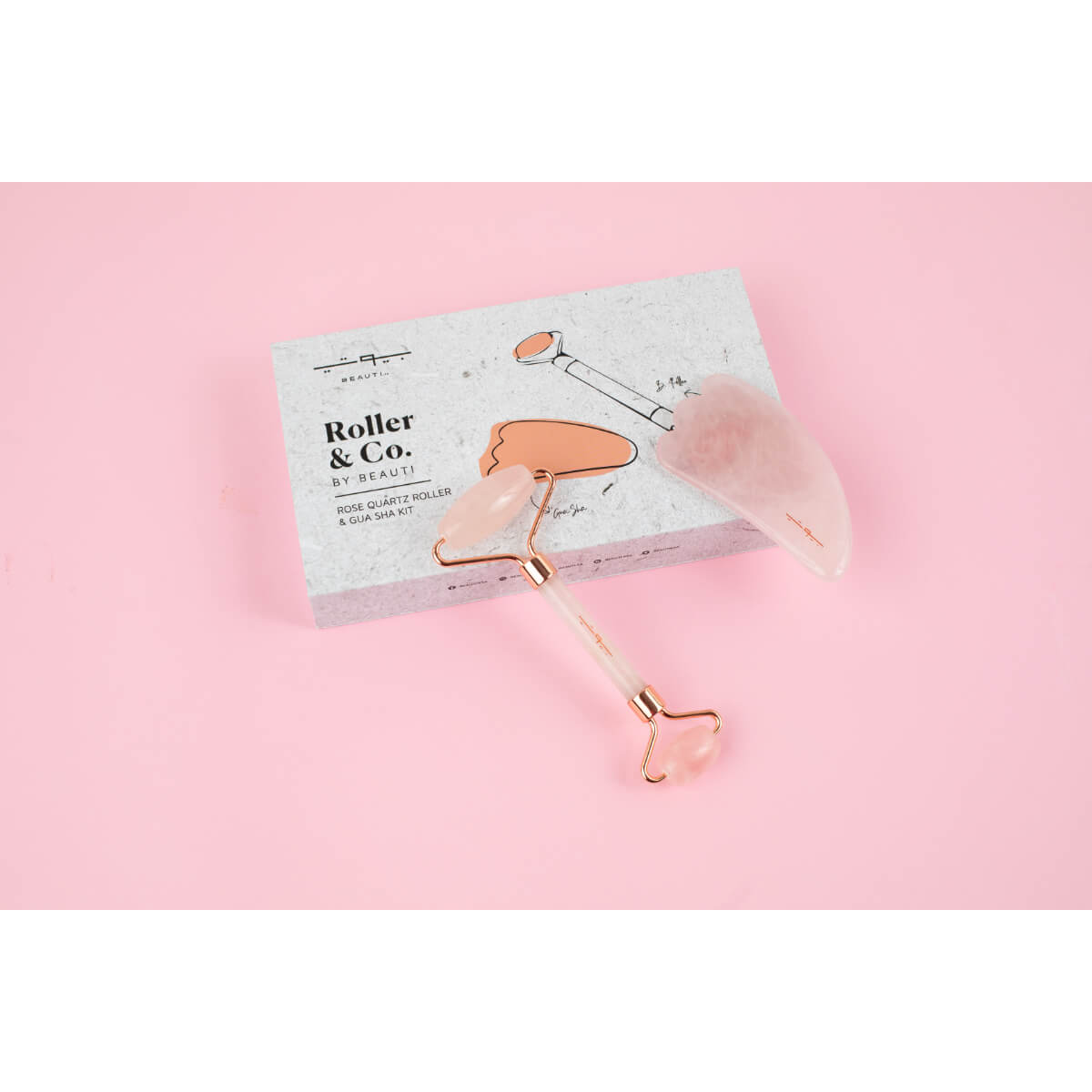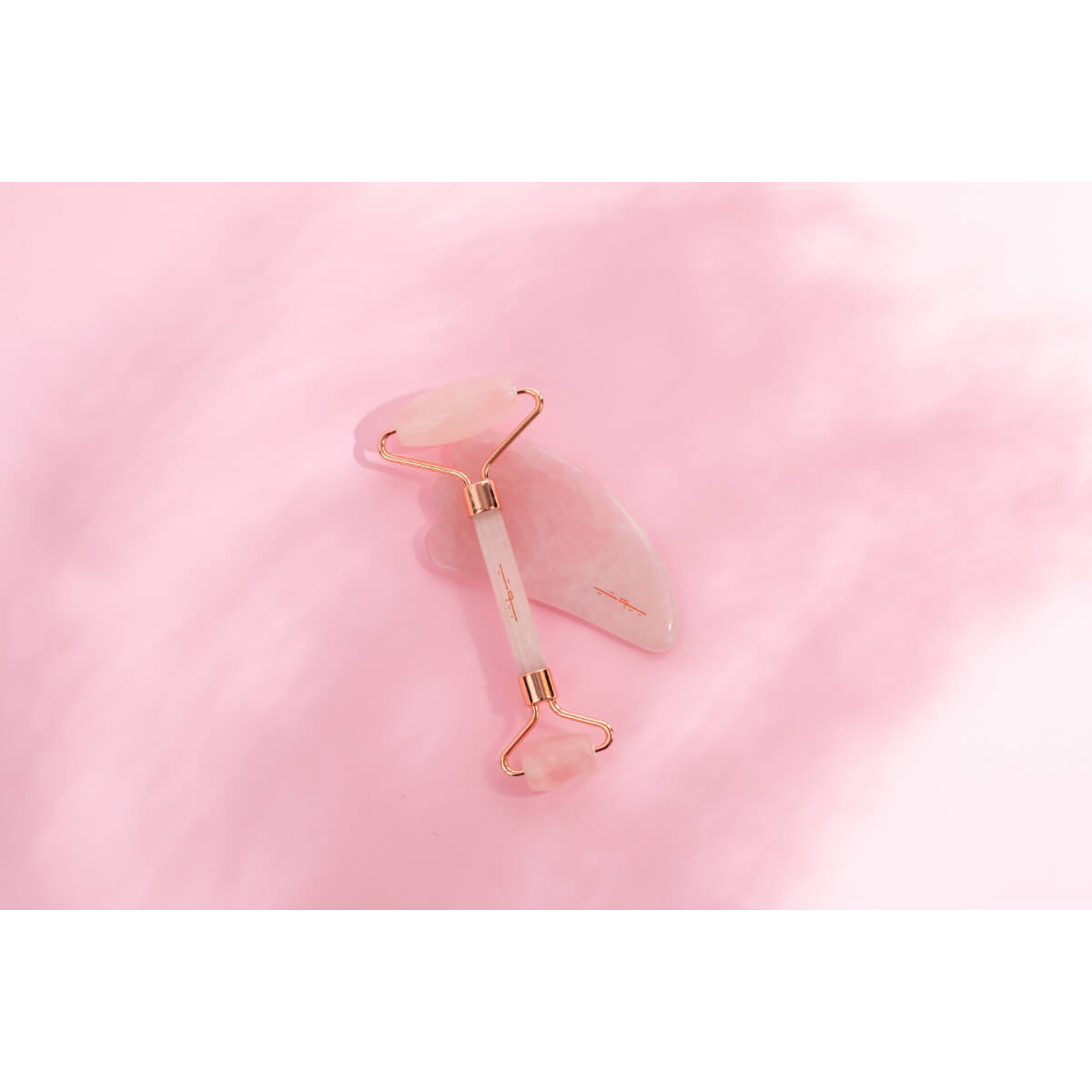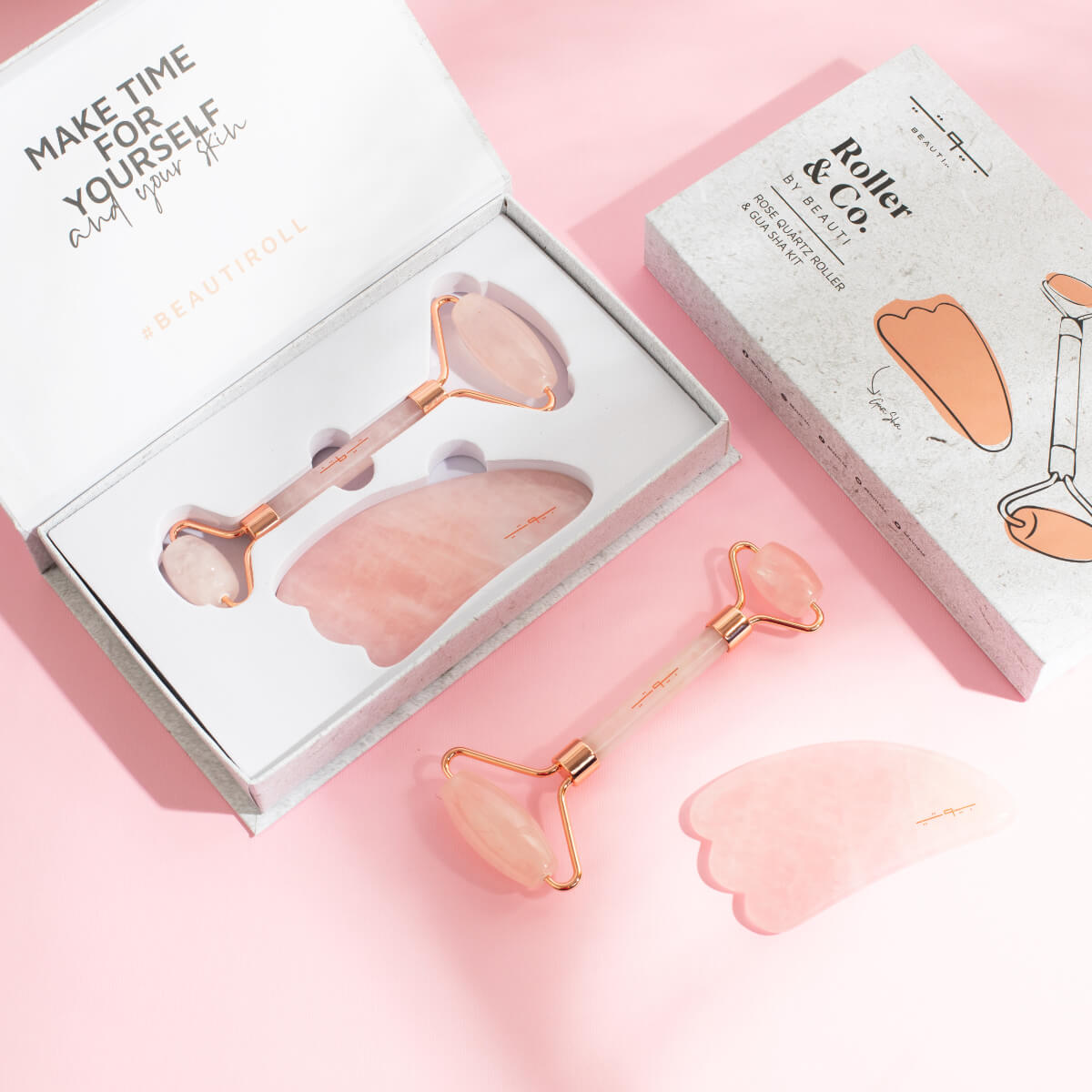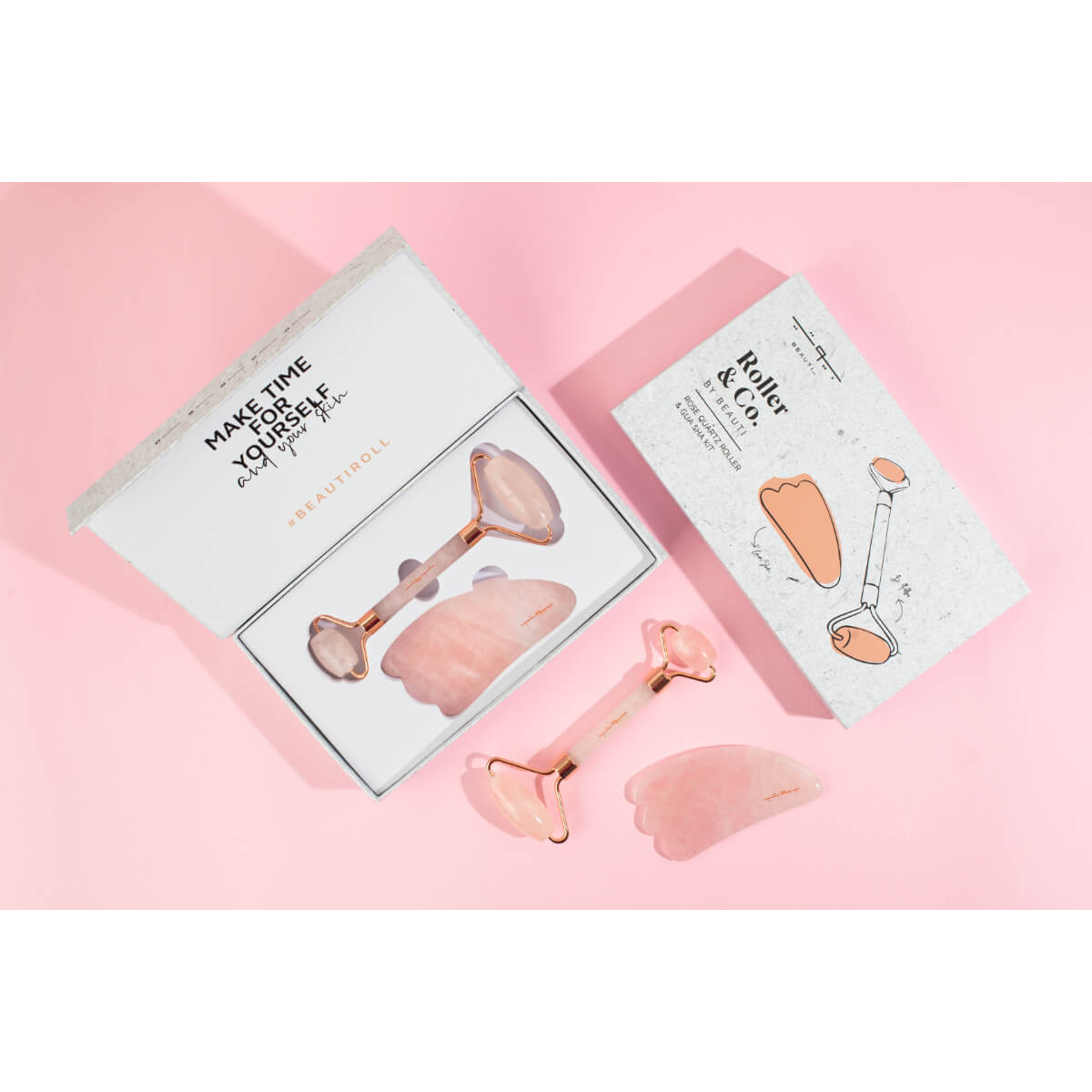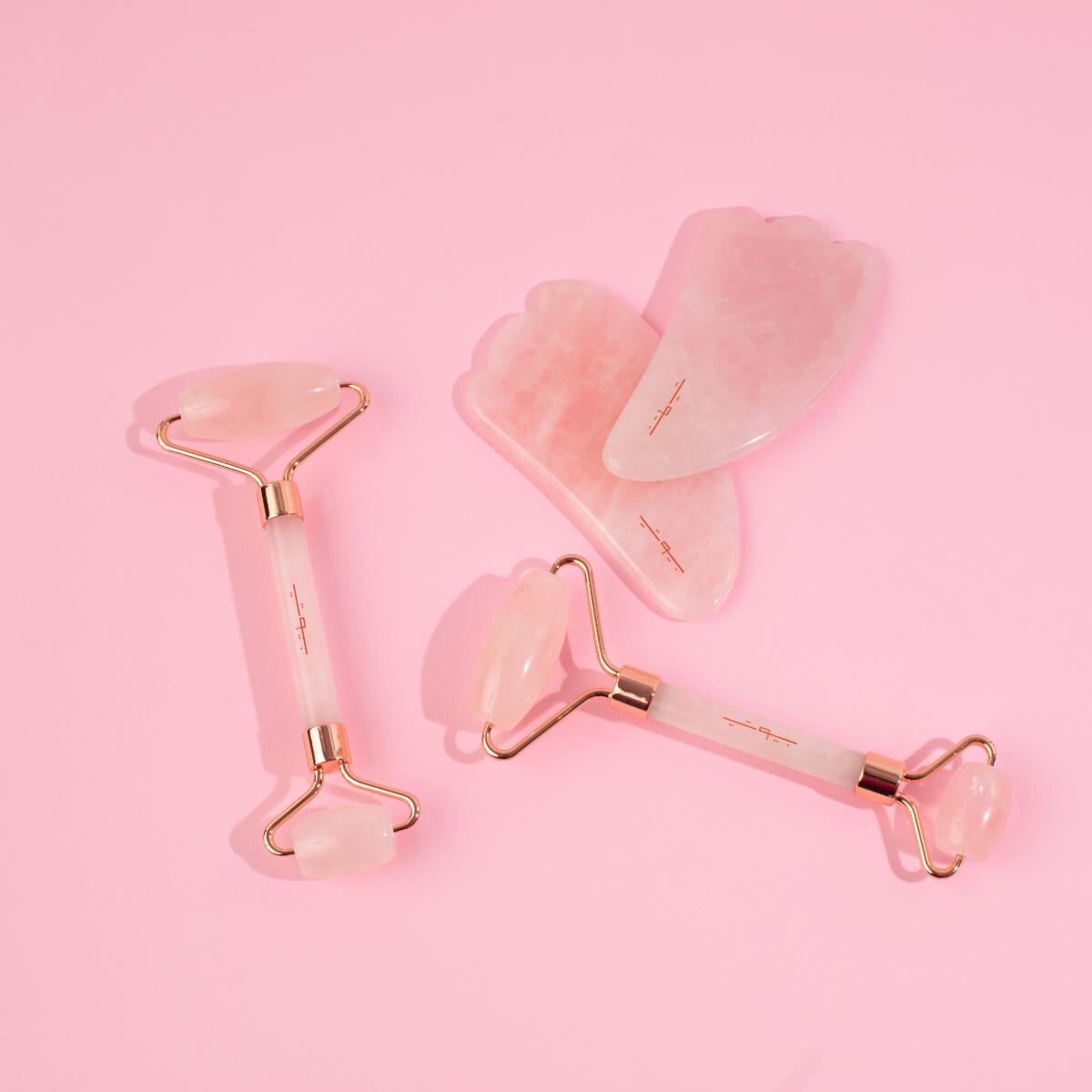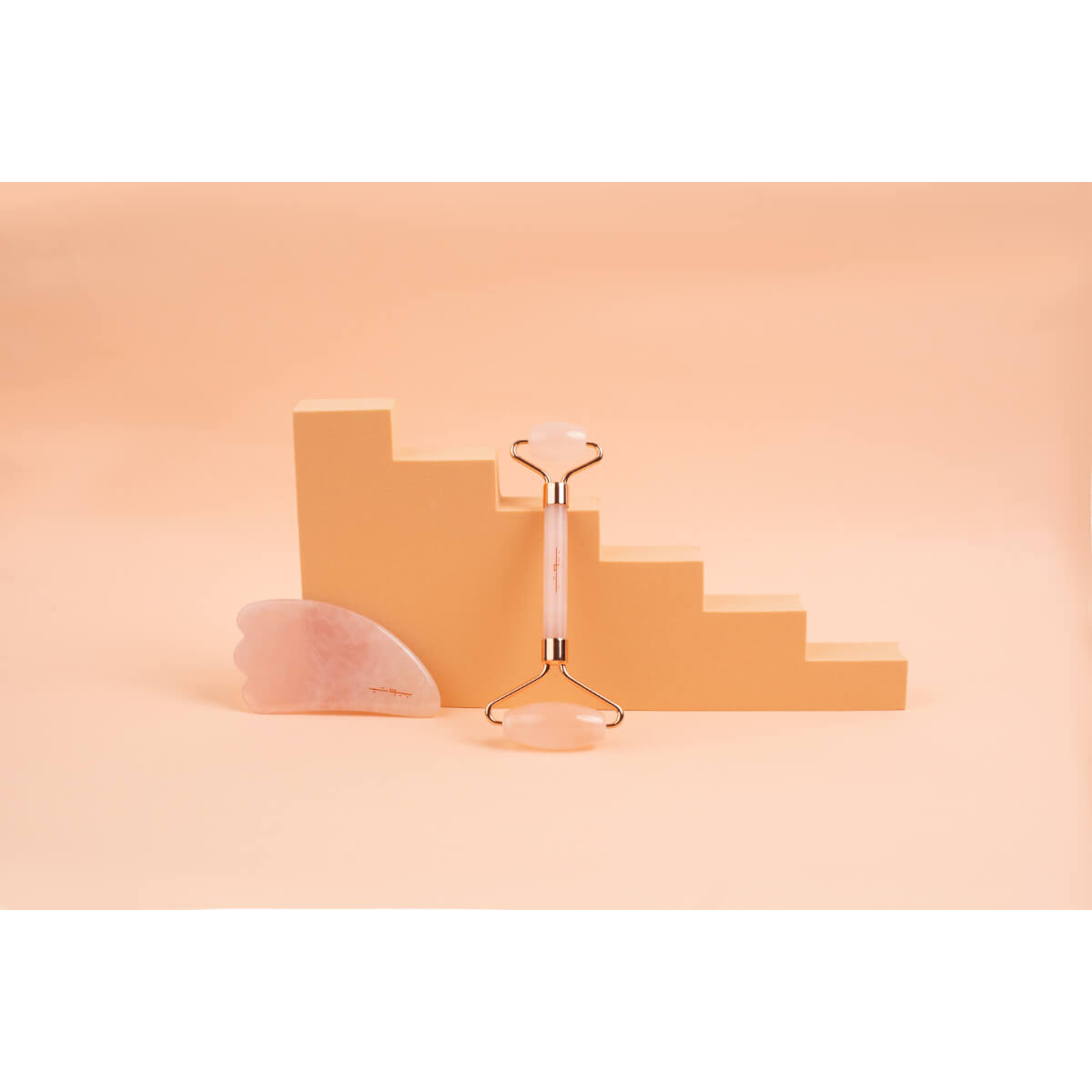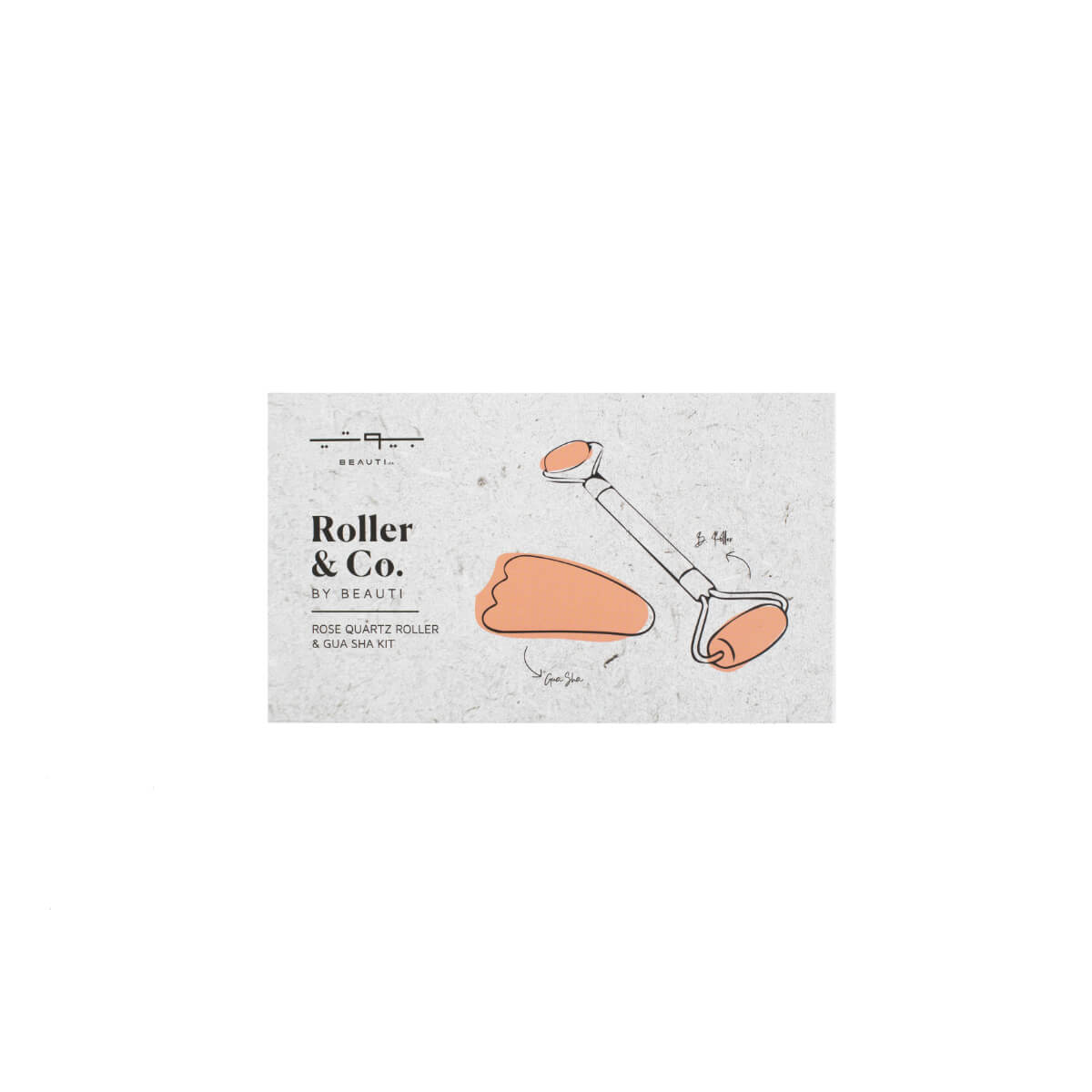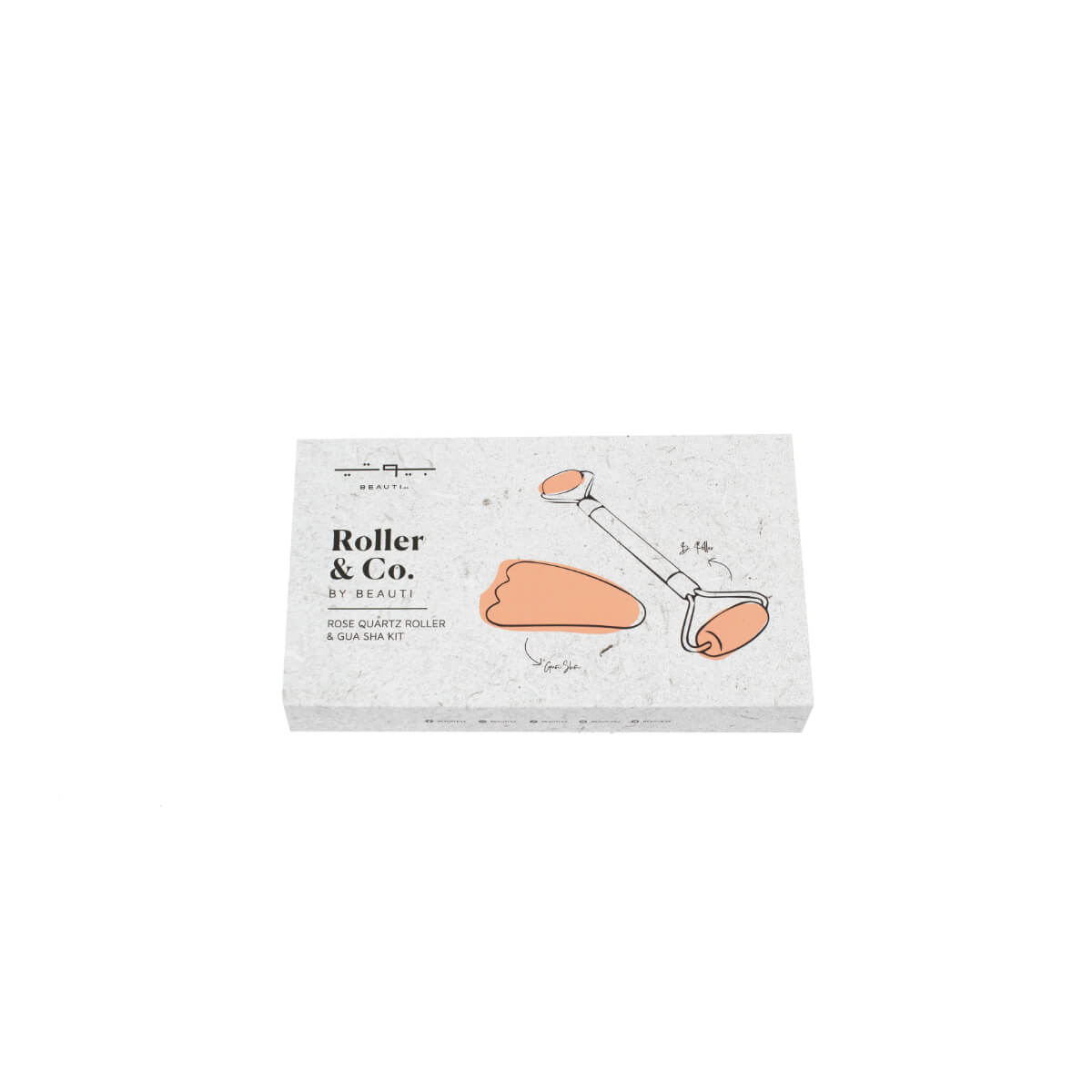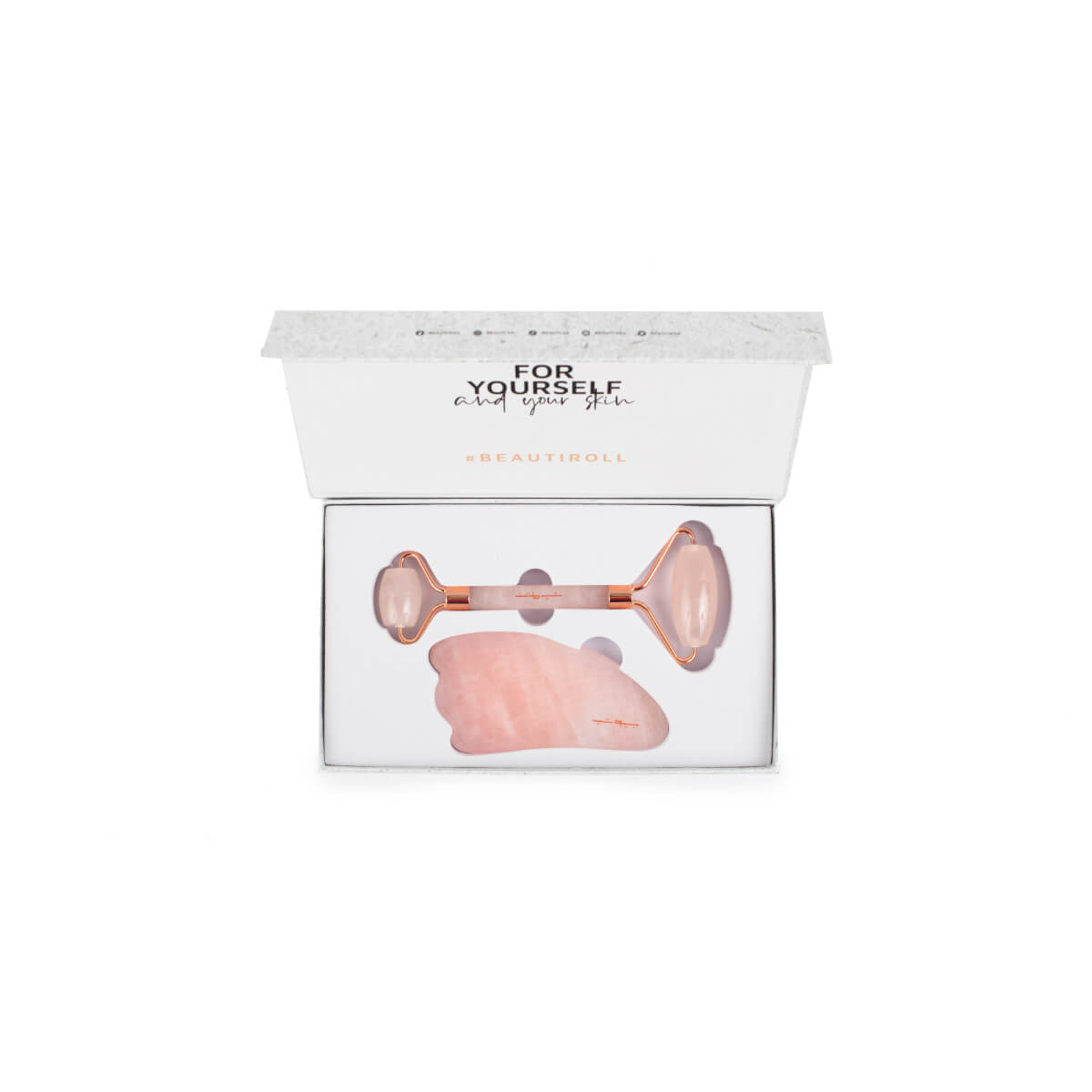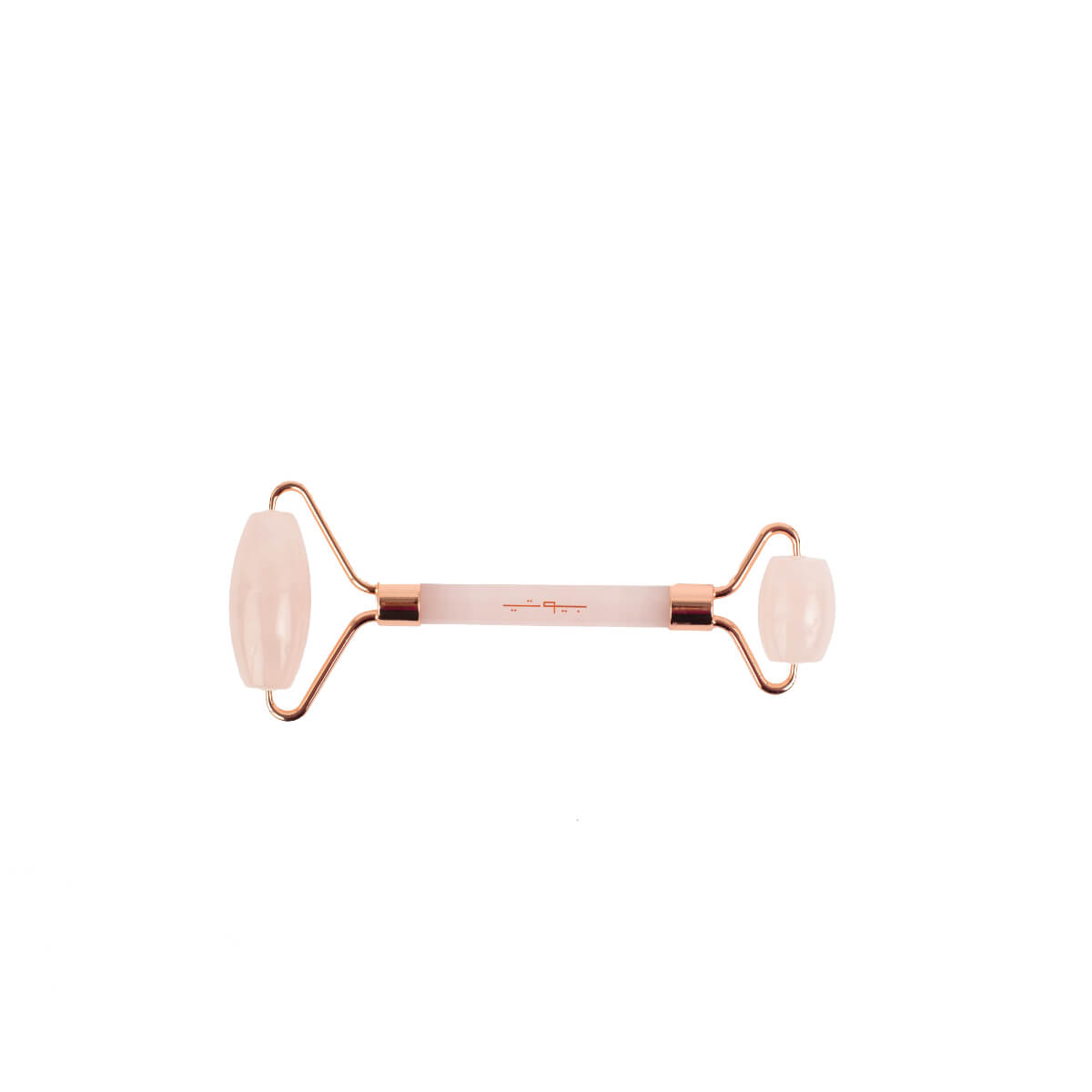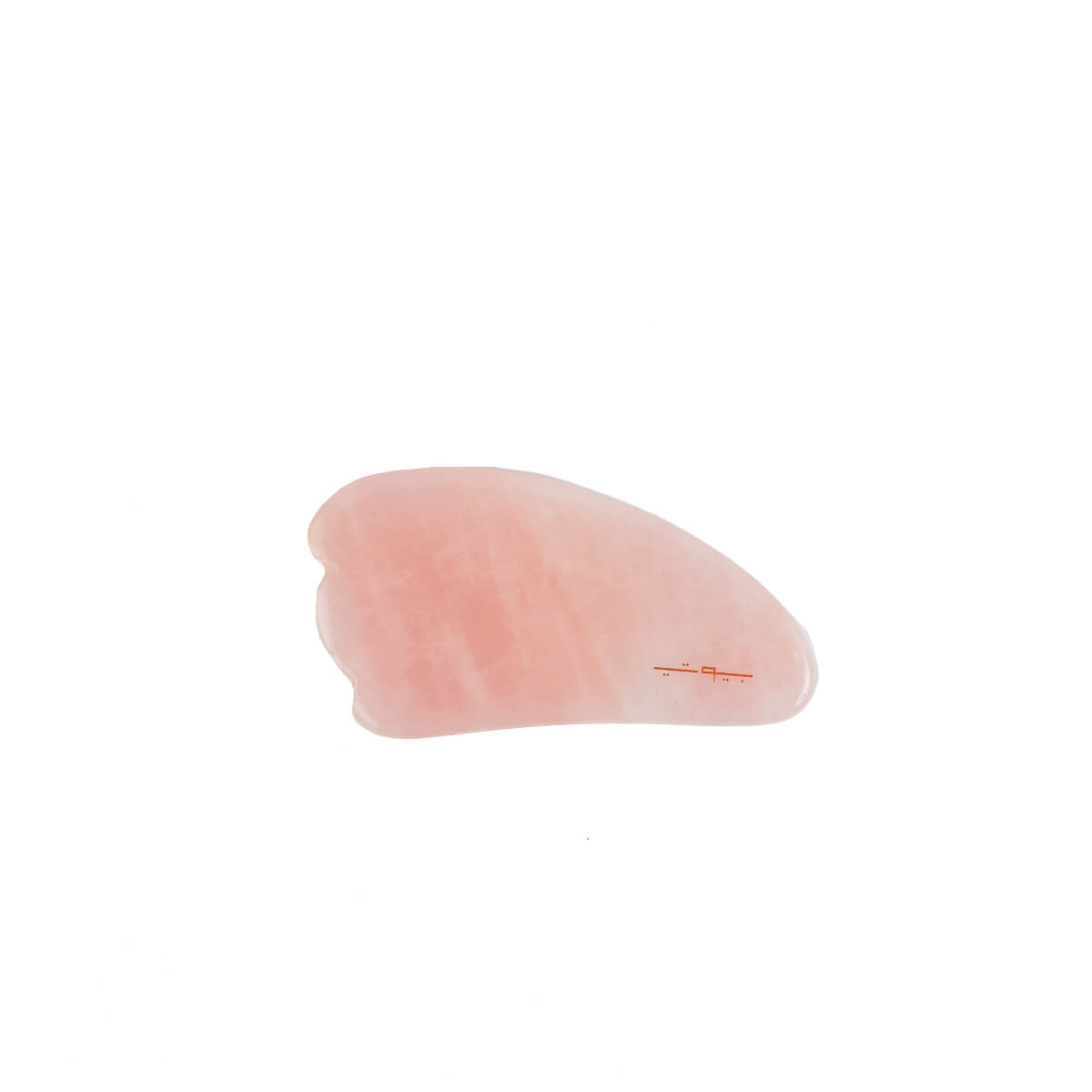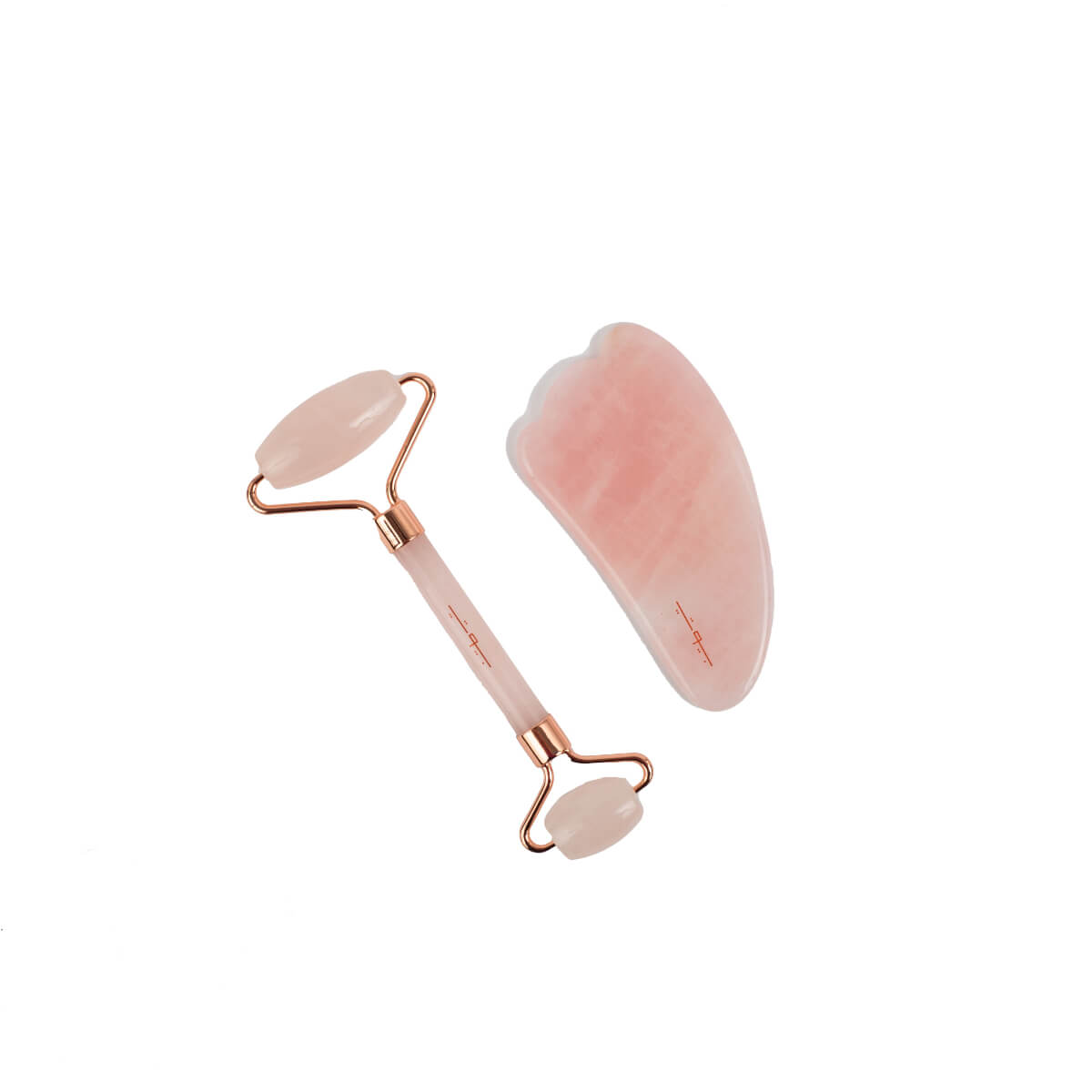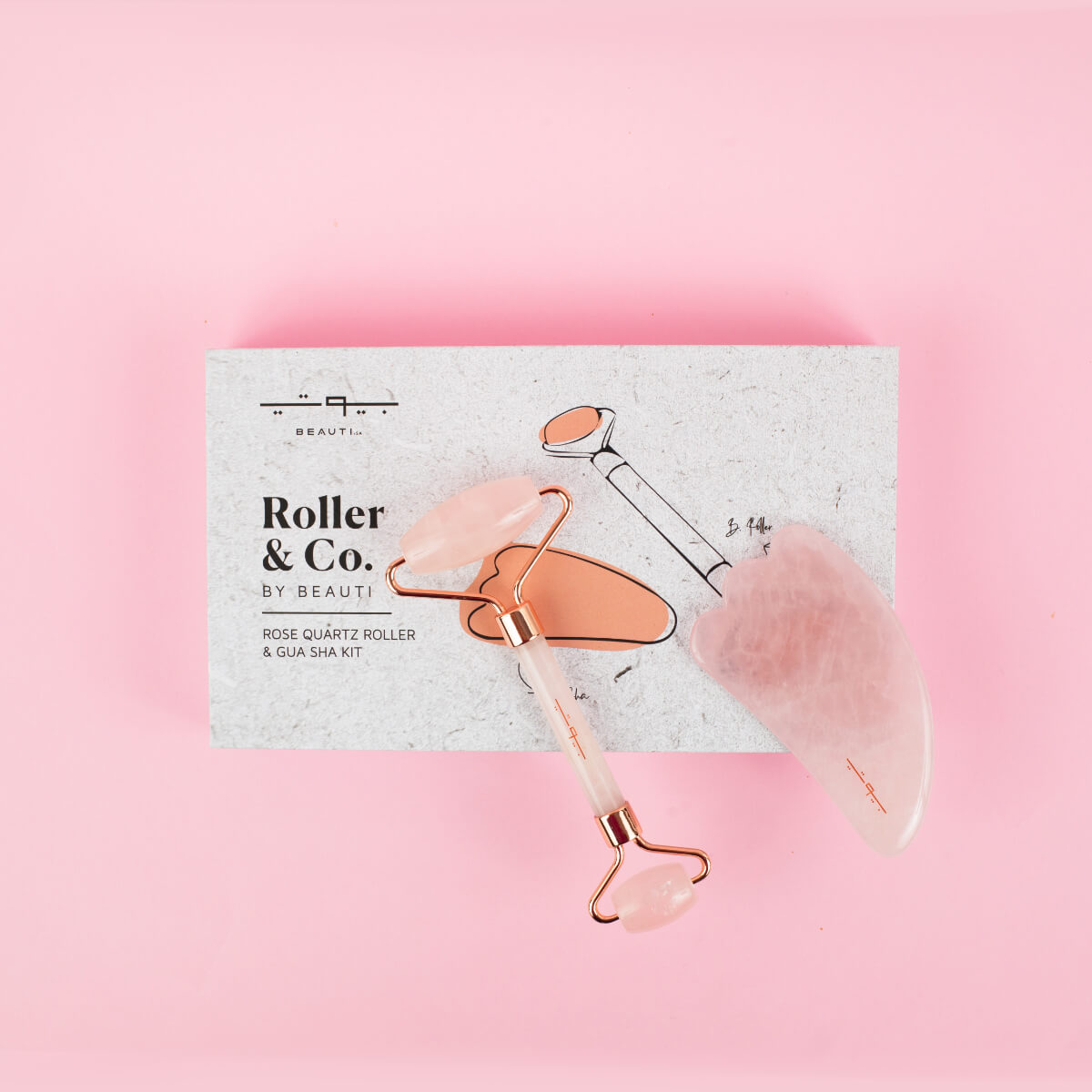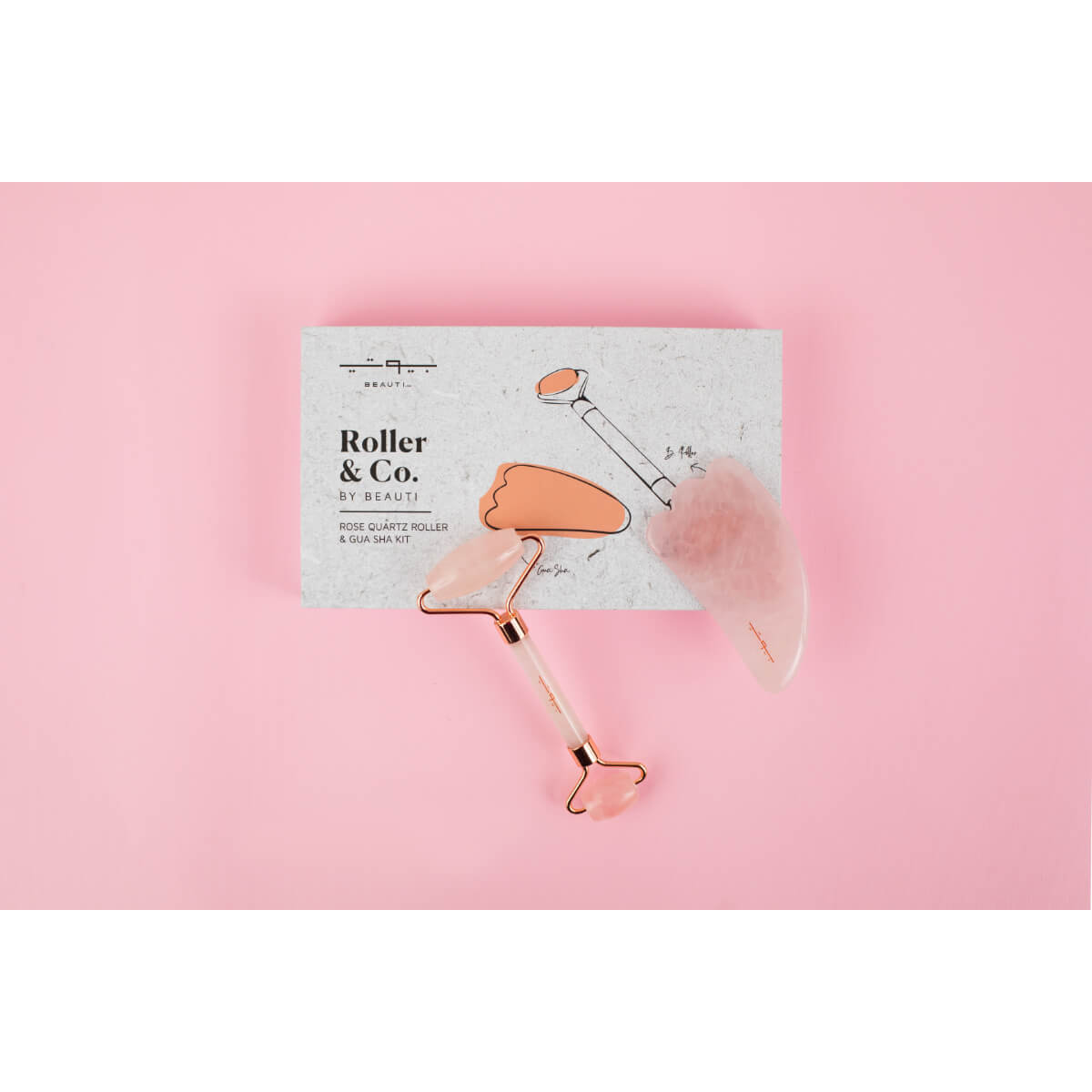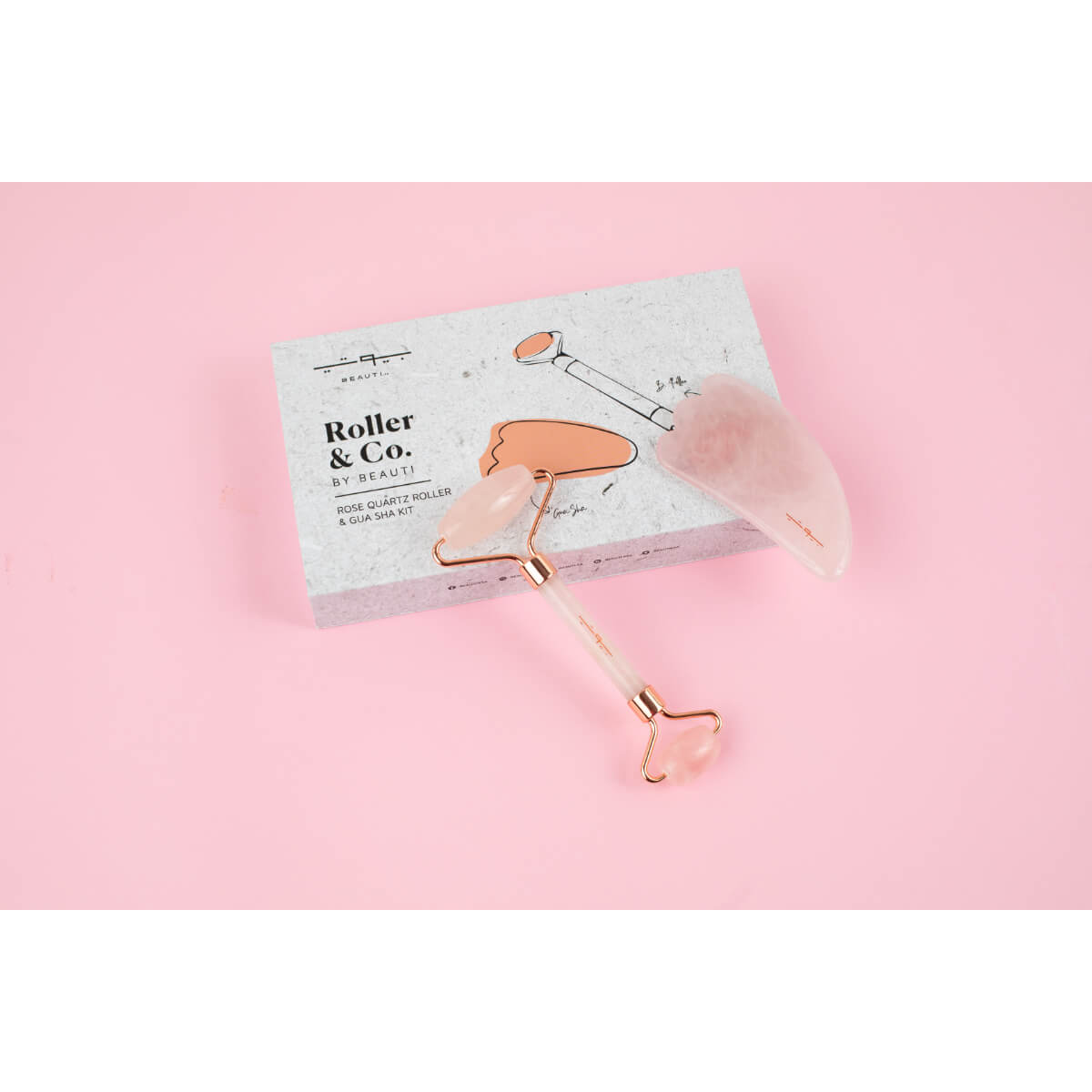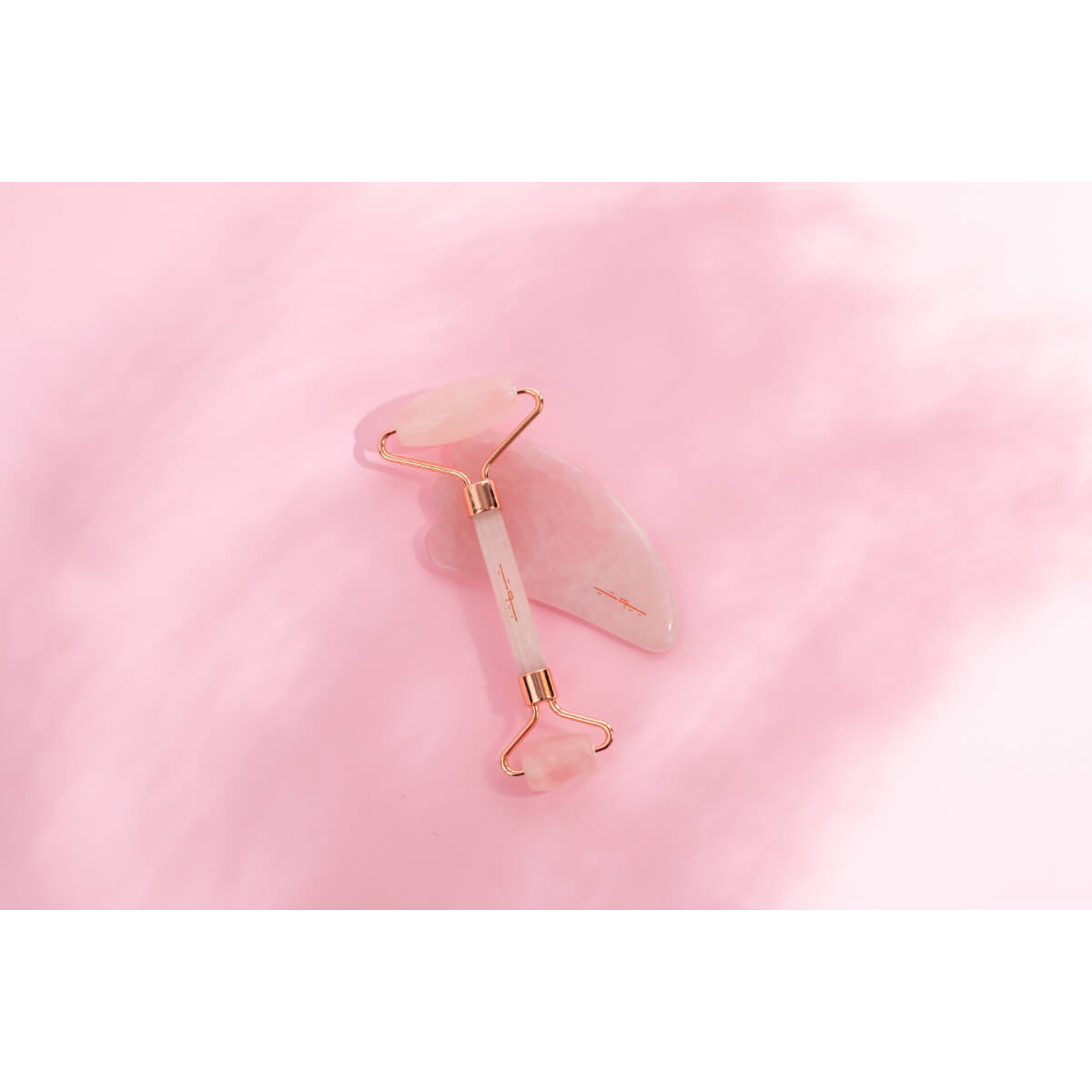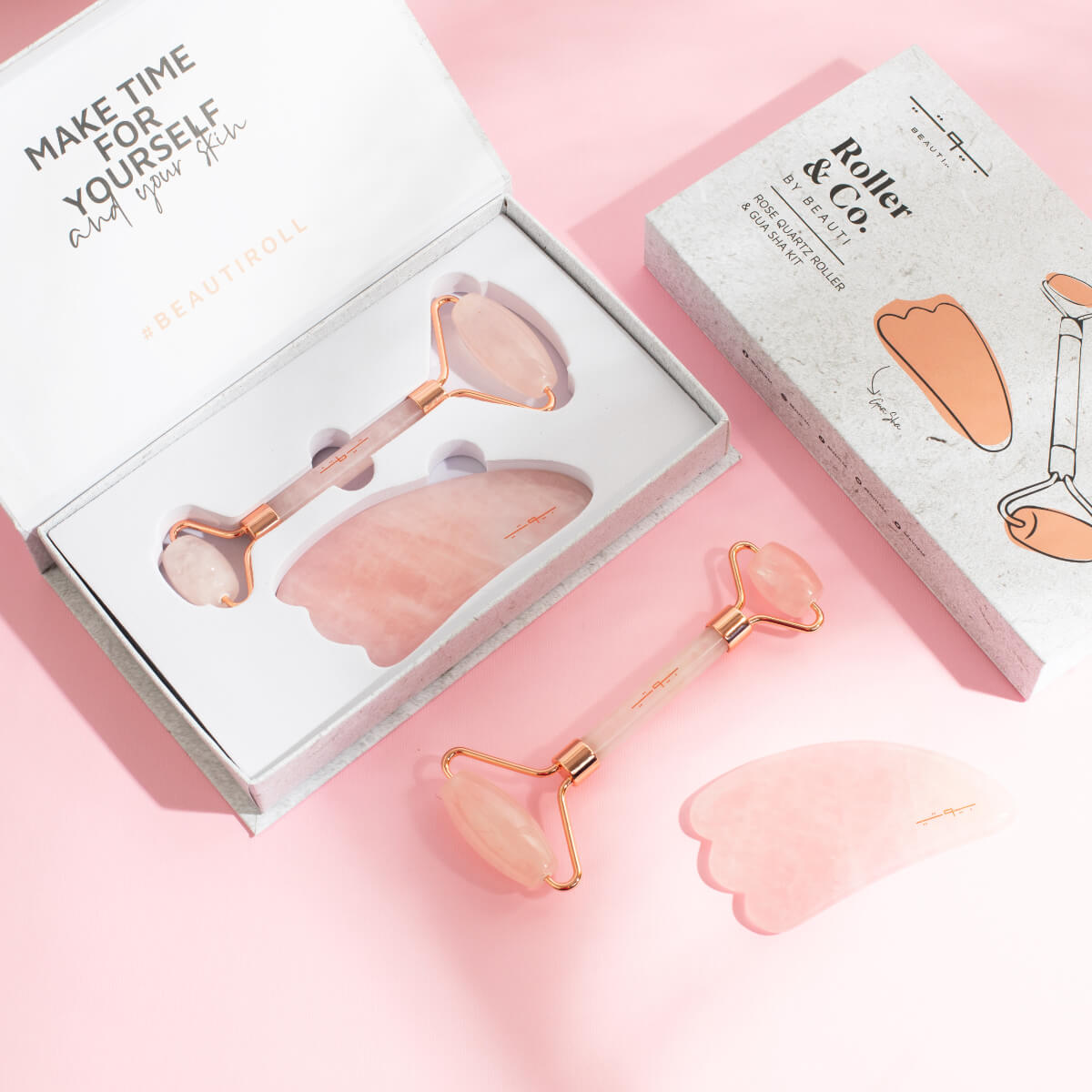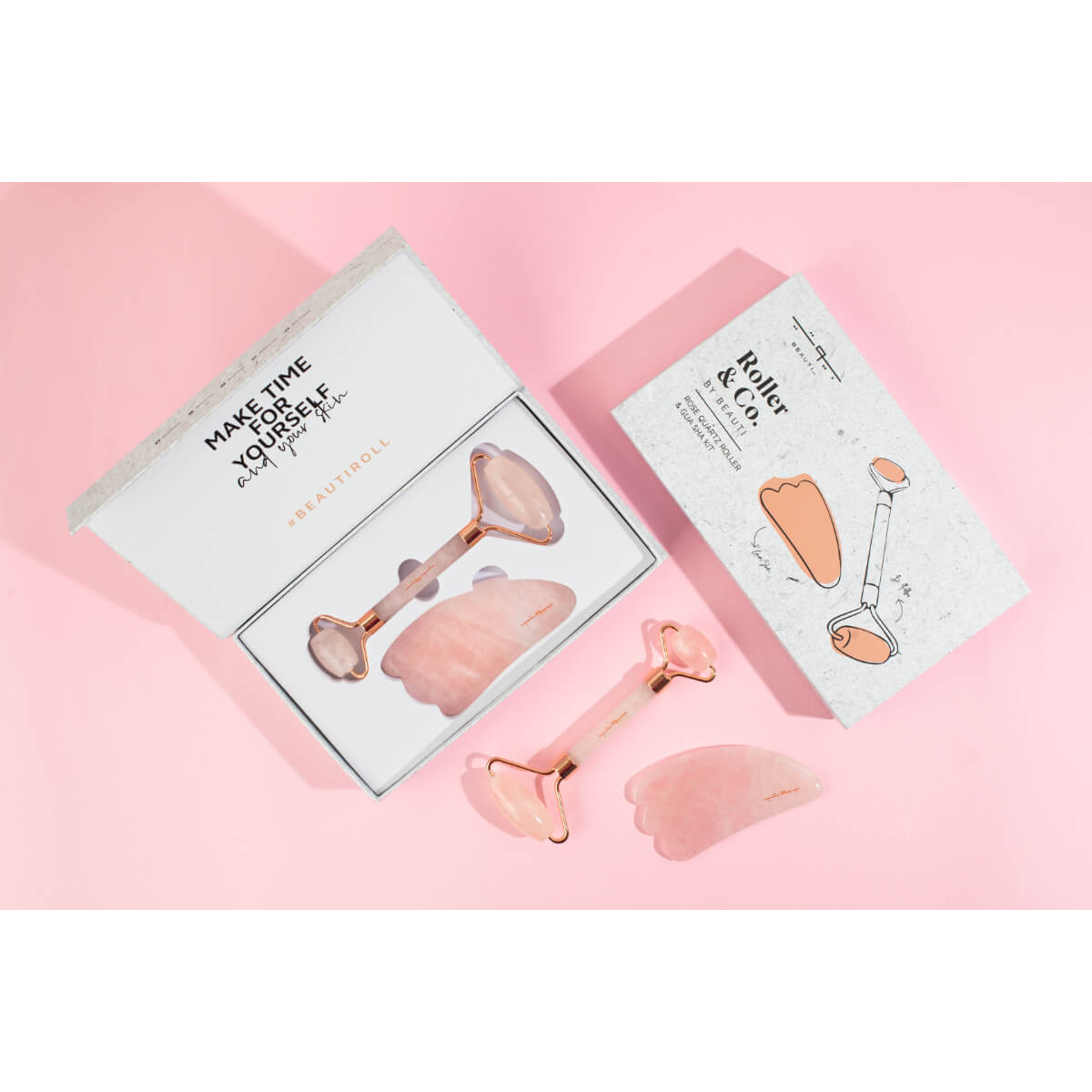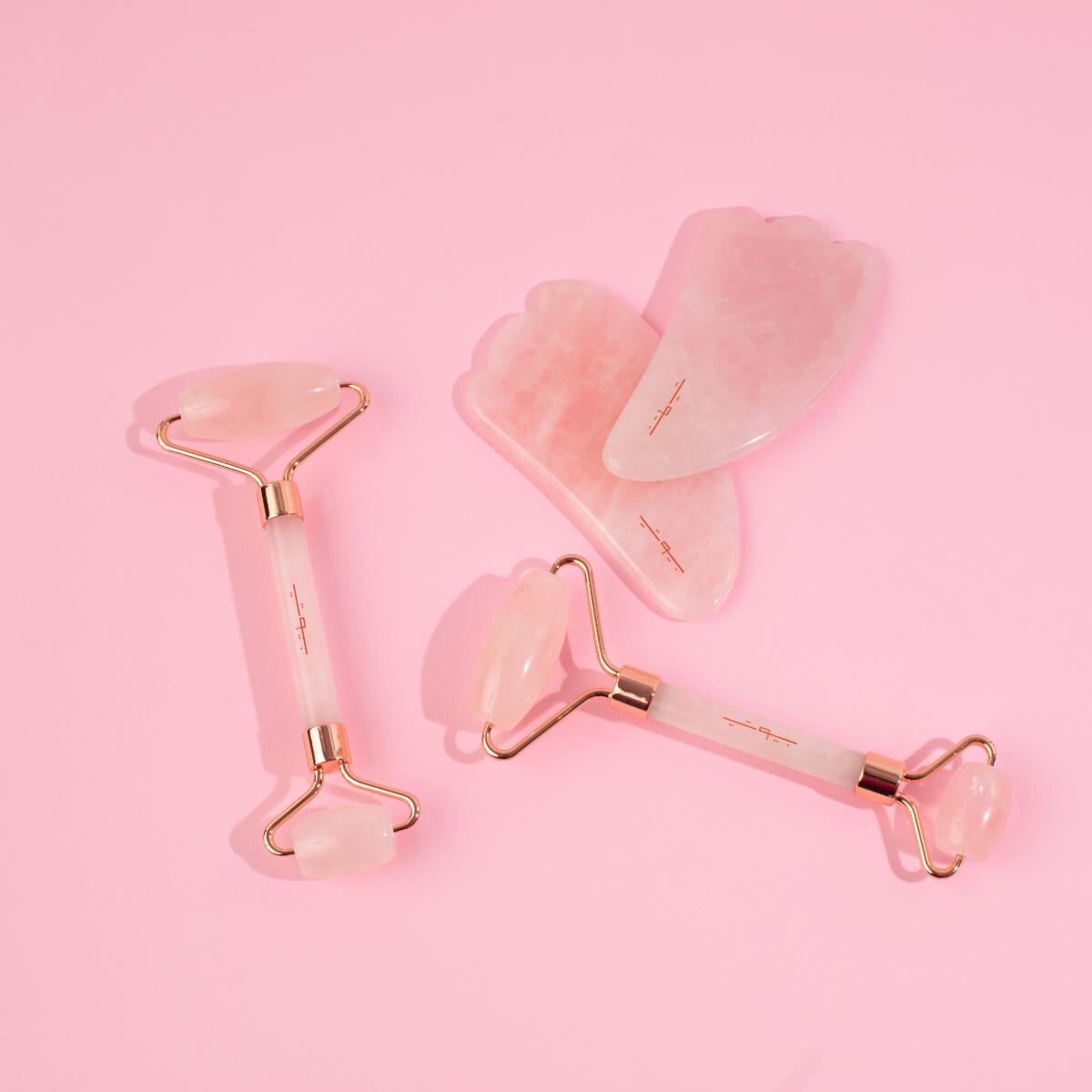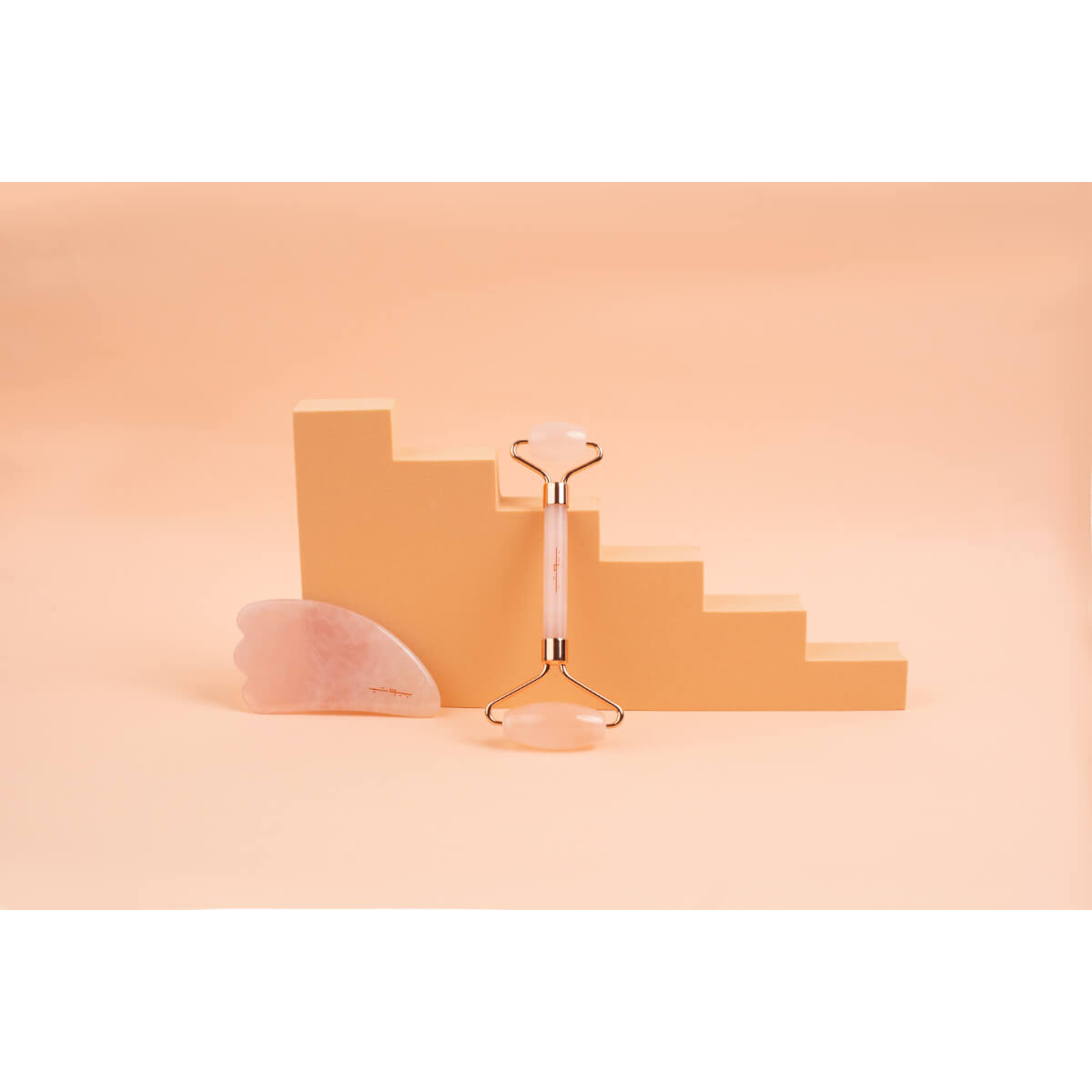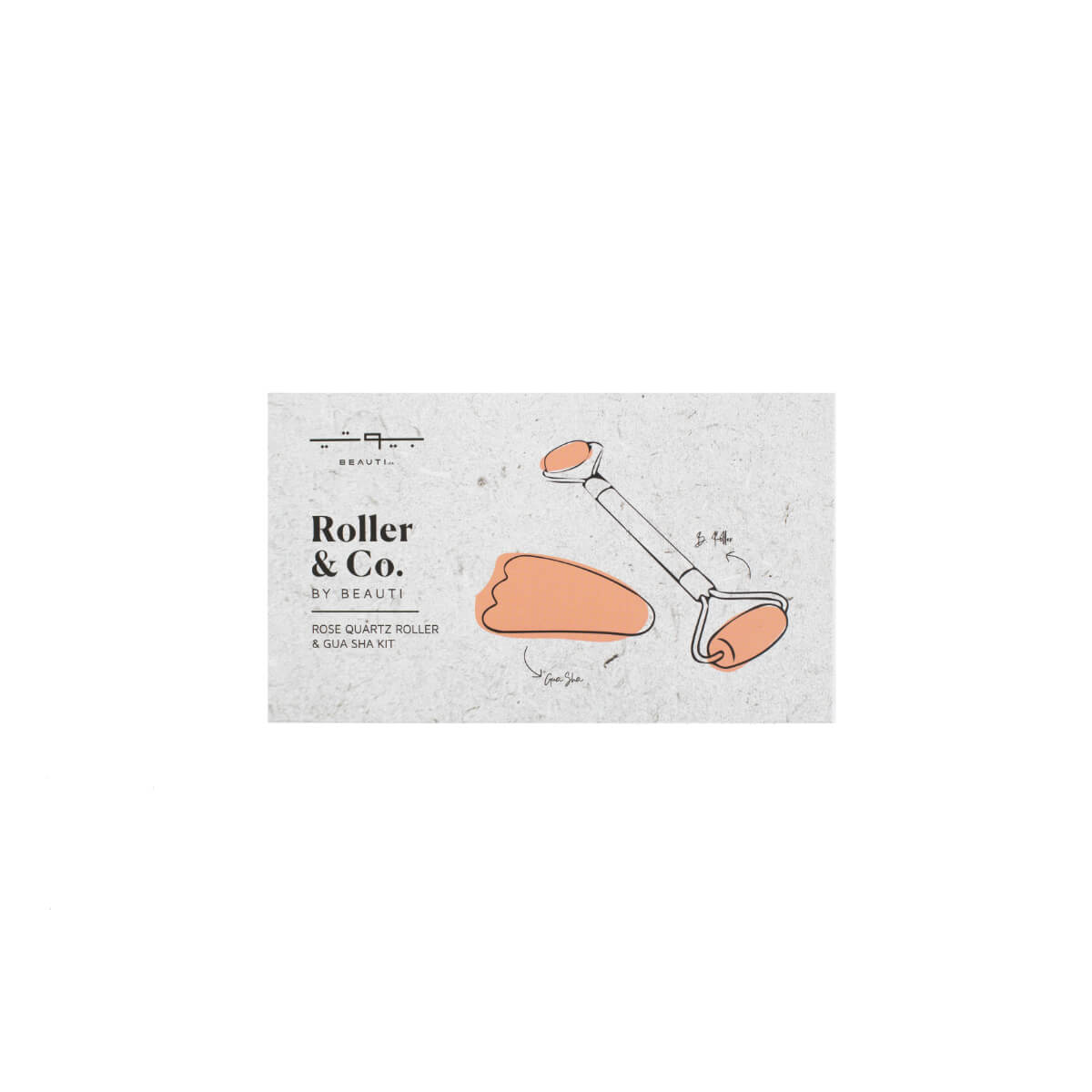 Roller & Co. by BEAUTI Jade Roller Rose Quartz Guasha Set -
Tax included.
Free Shipping on orders above 200SAR
Same Day Delivery on orders within Jeddah before 3:30PM
Why The Rose Quartz Kit? 100% Authentic Rose Quartz Roller and Gua Sha Kit. It reflects self love and natural beauty!A powerful duo that improves blood circulation and heals and repairs cell turnover, aids in better absorption of skincare products, stimulates lymph nodes, removes toxins, reduces puffiness and softens fine lines. BEAUTI-ful tips: Roller and Gua Sha can be used on the face, neck, and eye area. Store them in the fridge for ultimate results to alleviate puffiness.Apply a serum or moisturizer before using the roller. Daily use Apply a face oil before using the Gua Sha. Recommended Weekly. Rose Quartz Roller: Use the smaller side of roller for areas around the eyes and the bridge of the nose. The larger side is for the orehead, cheeks and jawline area. Gua Sha: Start at the center and move it out evenly on your face.