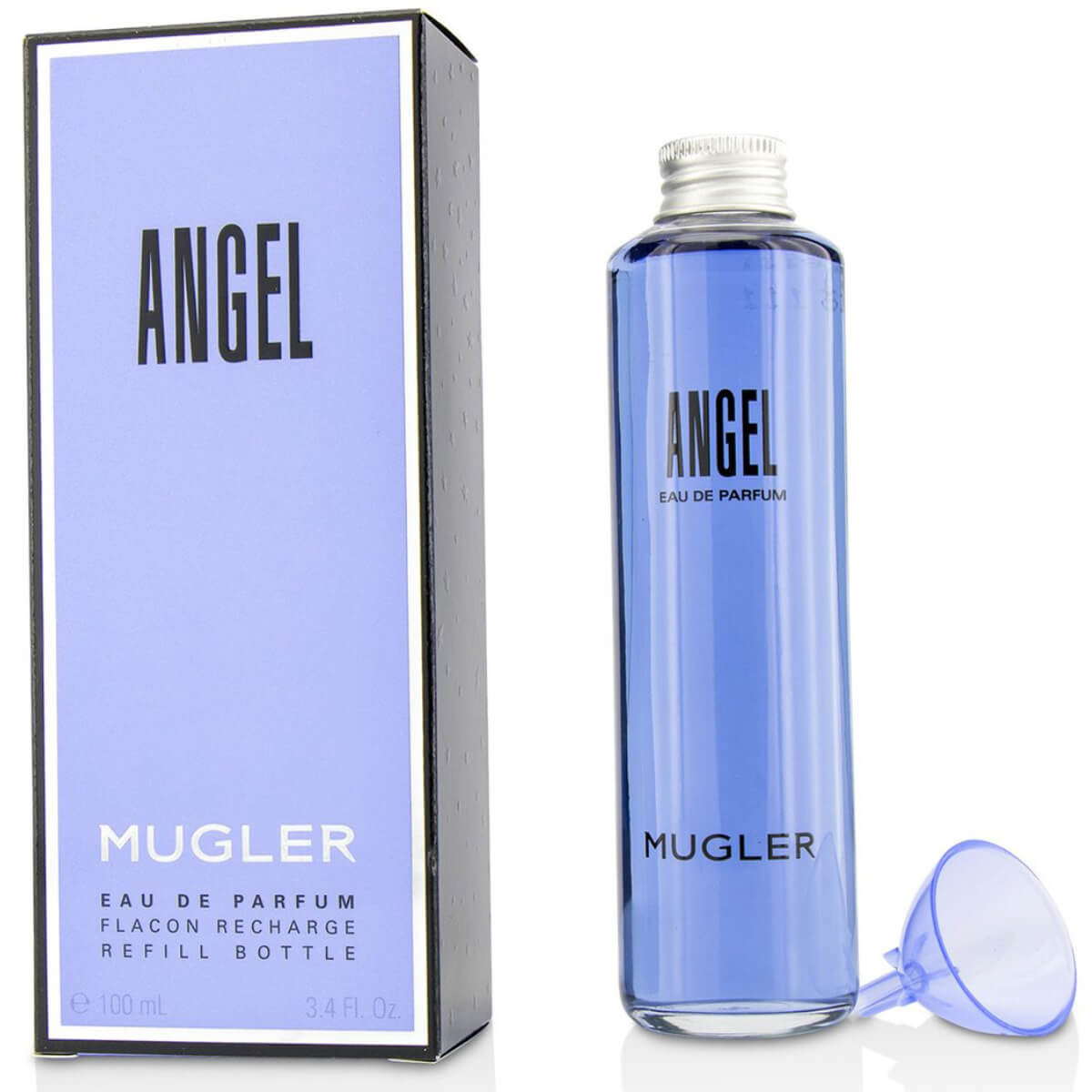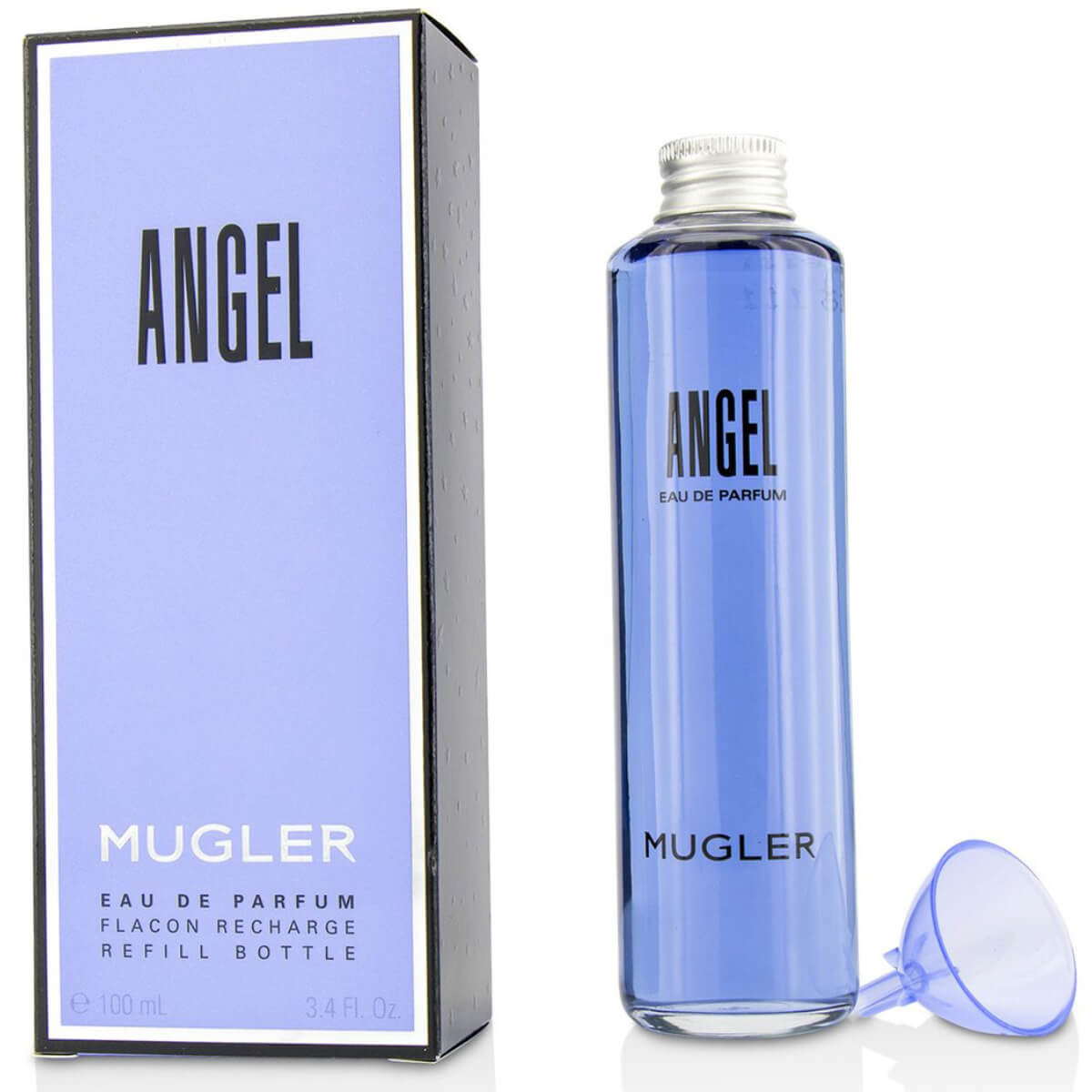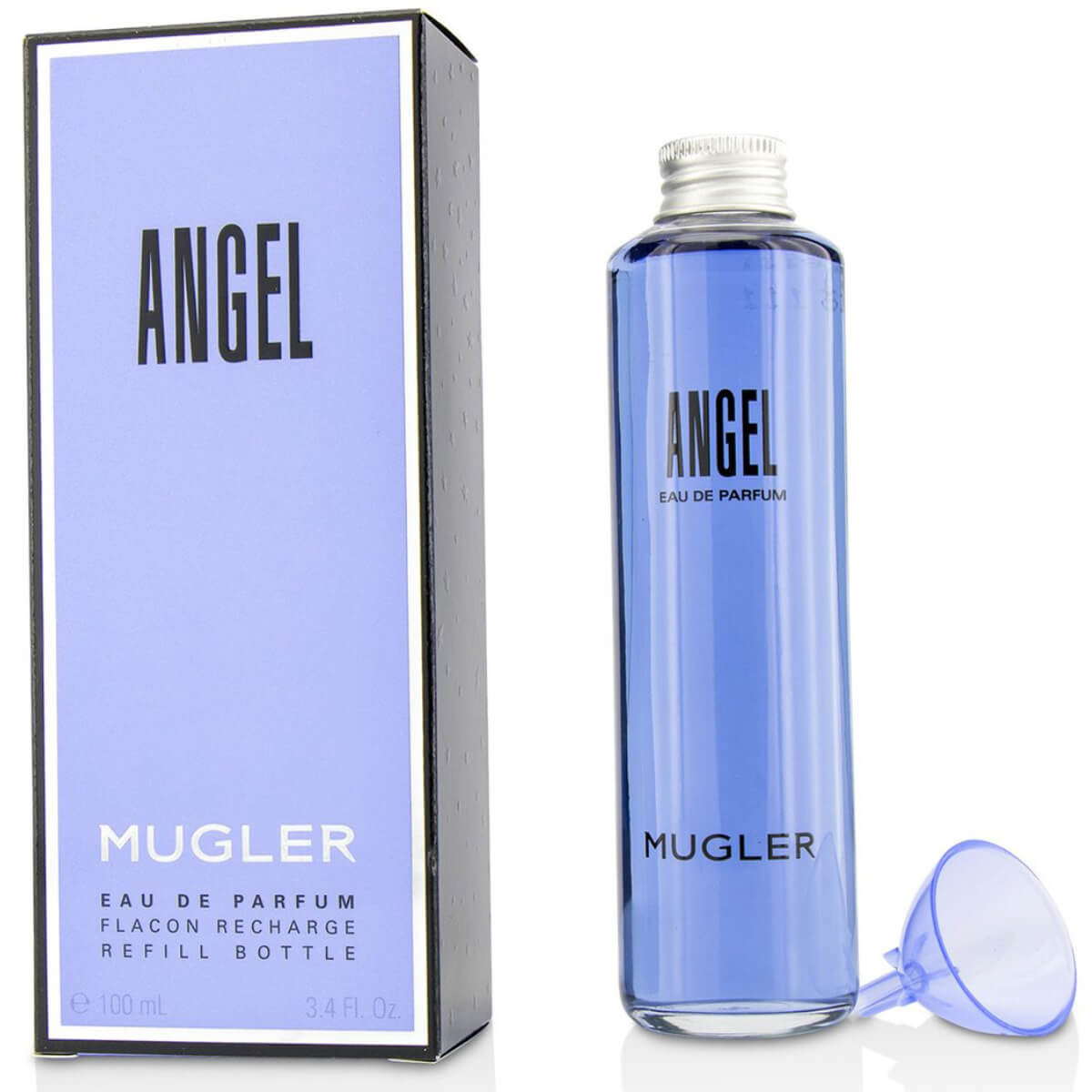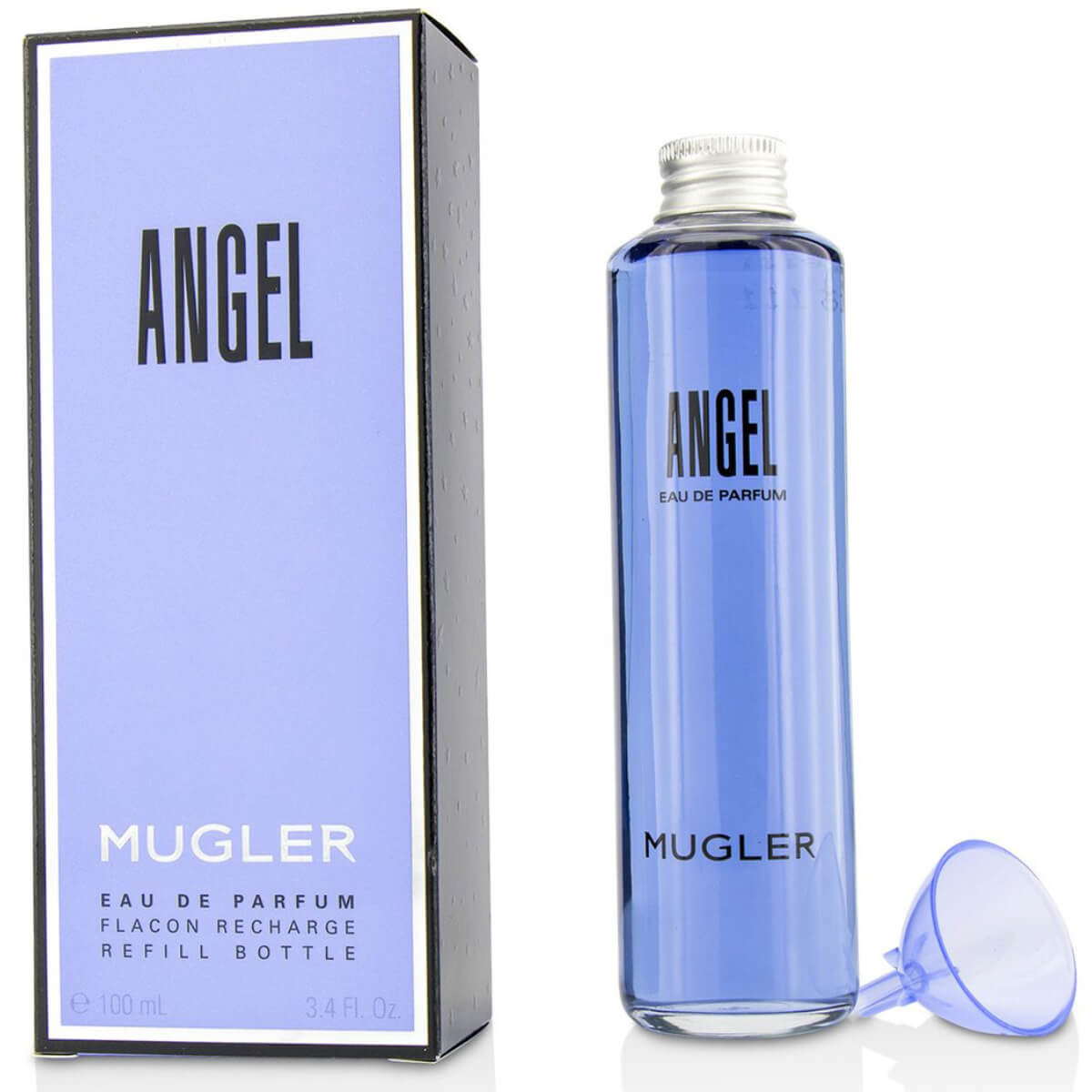 Angel EDP ECO Refill 100ML
Tax included.
Free Shipping
Same Day Delivery on orders within Jeddah before 3:30PM
Angel by MUGLER , sparkling continuously without a doubt on the top ranks of the greatest perfumes of all times, endlessly renewing its charm, the Angel woman is confident & seductive. She dares to live up to her dreams with her blue star as her inspiration, making her dreams come into reality. The bottle has an irresistible design that defies the laws of gravity, a three-dimensional star shape which also plays with the light through a number of facets creating unprecedented surprises. Angel - Eau de Parfum - holds the title of the first Gourmand perfume in the vast world of fragrances.
MUGLER visualized a unique to wear perfume by using the spray bottle and form a cloud of Angel Eau de Parfum in front of you, then taking a step forward to cross it as it slowly falls allowing your hair, skin, and clothes be evenly scented, finish by applying it to your pulse points; your wrist, your neck, or the bend of your arm.

Top Notes: Bergamot, melon, Coconut, Mandarin Orange, Jasmine, Cassis, Cotton Candy and Pineapple.

Heart Notes: Caraway, Nutmeg, Honey, Apricot, Blackberry, Plum, Orchid, Peach, Jasmine, Lily-of-the-Valley, Rose and Red Berries.

Base Notes: Tonka Bean, Vanilla, Patchouli, Sandalwood, Amber, Musk, Chocolate and Caramel.