Complimentary Delivery for orders over 199.00 SAR
Express Delivery in Central & Eastern Province
Pay in easy installments with tabby and tamara
Complimentary Delivery for orders over 199.00 SAR
Express Delivery in Central & Eastern Province
Pay in easy installments with tabby and tamara
Complimentary Delivery for orders over 199.00 SAR
Express Delivery in Central & Eastern Province
Pay in easy installments with tabby and tamara
Complimentary Delivery for orders over 199.00 SAR
Express Delivery in Central & Eastern Province
Pay in easy installments with tabby and tamara
Complimentary Delivery for orders over 199.00 SAR
Express Delivery in Central & Eastern Province
Pay in easy installments with tabby and tamara
Complimentary Delivery for orders over 199.00 SAR
Express Delivery in Central & Eastern Province
Pay in easy installments with tabby and tamara
Complimentary Delivery for orders over 199.00 SAR
Express Delivery in Central & Eastern Province
Pay in easy installments with tabby and tamara
Complimentary Delivery for orders over 199.00 SAR
Express Delivery in Central & Eastern Province
Pay in easy installments with tabby and tamara
Complimentary Delivery for orders over 199.00 SAR
Express Delivery in Central & Eastern Province
Pay in easy installments with tabby and tamara
Complimentary Delivery for orders over 199.00 SAR
Express Delivery in Central & Eastern Province
Pay in easy installments with tabby and tamara
Complimentary Delivery for orders over 199.00 SAR
Express Delivery in Central & Eastern Province
Pay in easy installments with tabby and tamara
Complimentary Delivery for orders over 199.00 SAR
Express Delivery in Central & Eastern Province
Pay in easy installments with tabby and tamara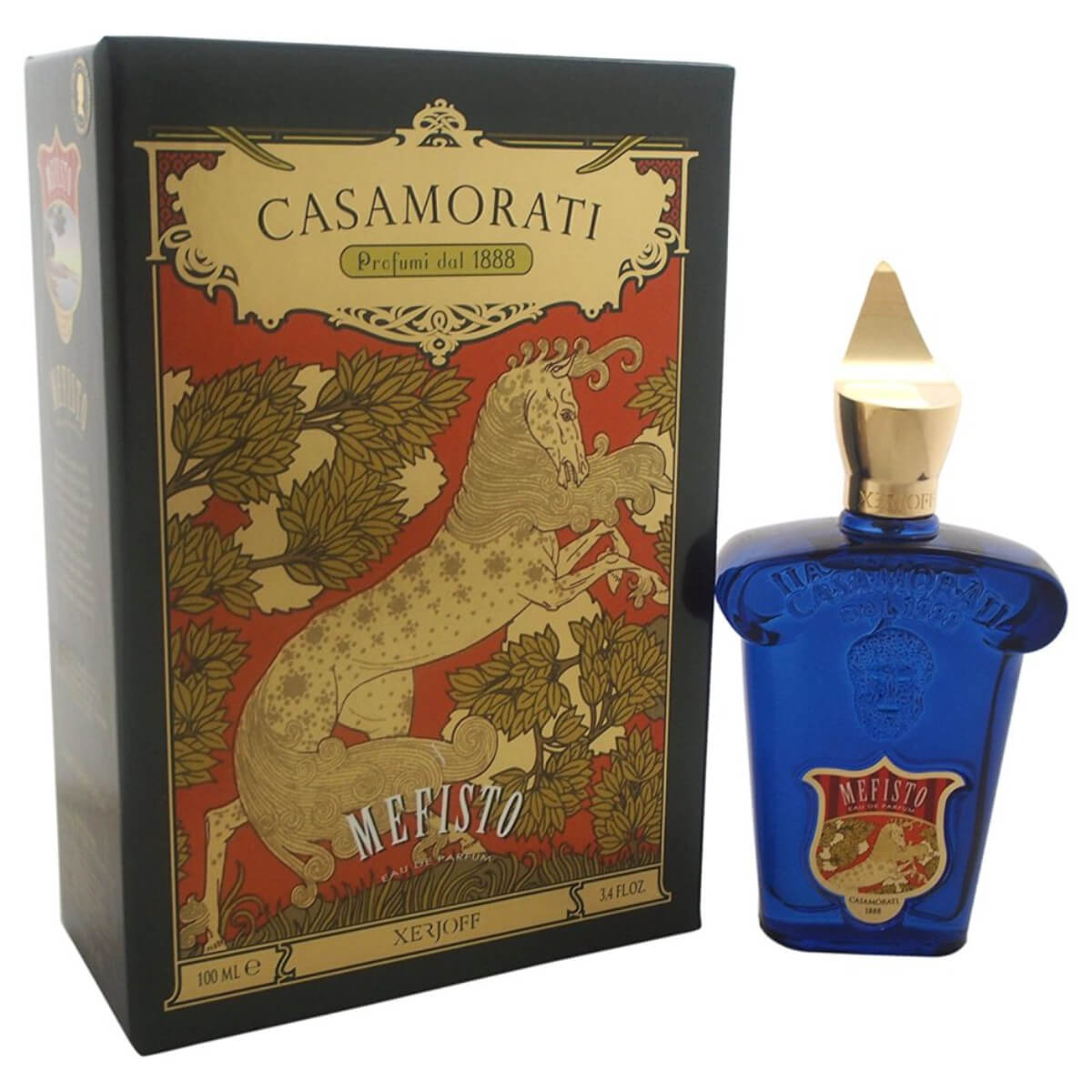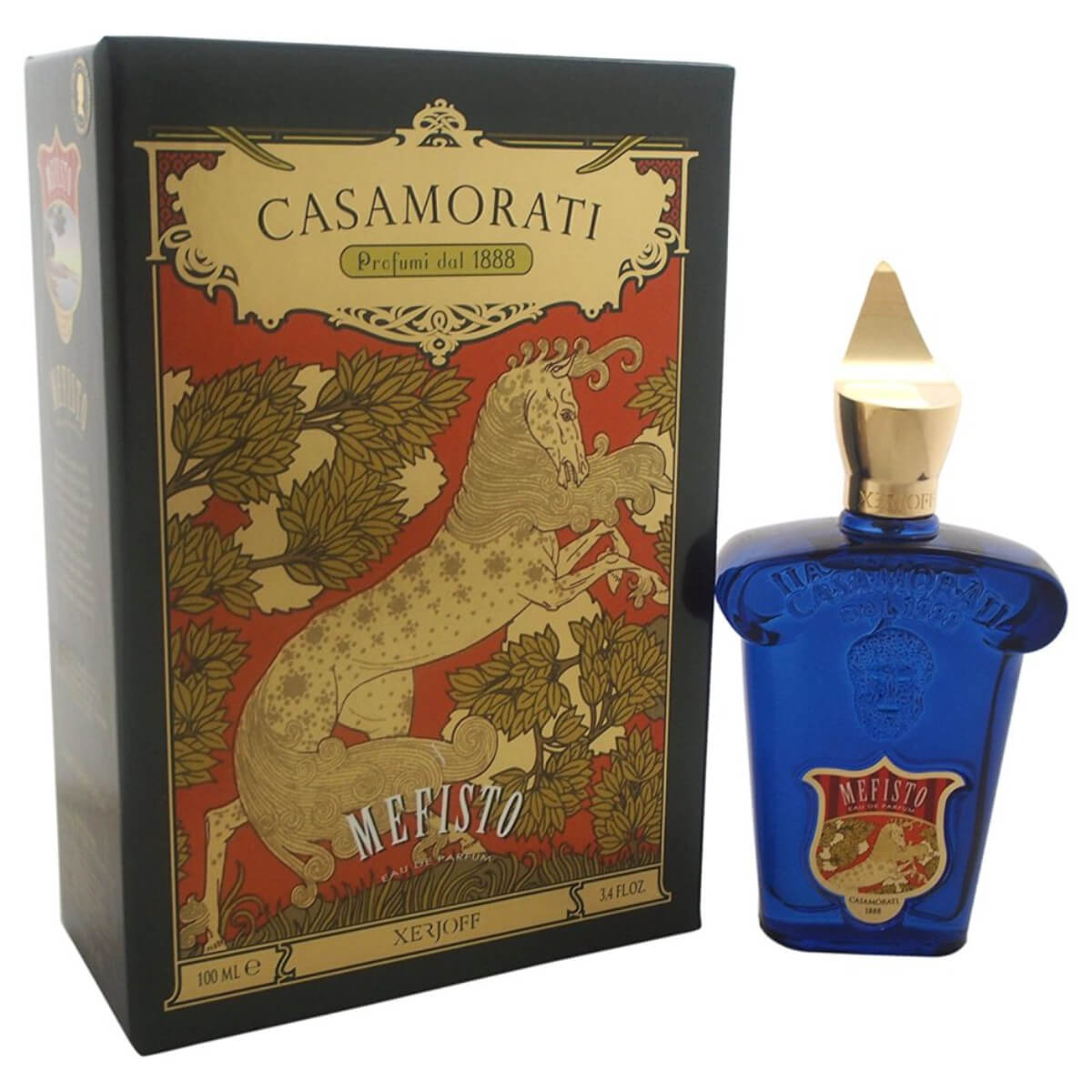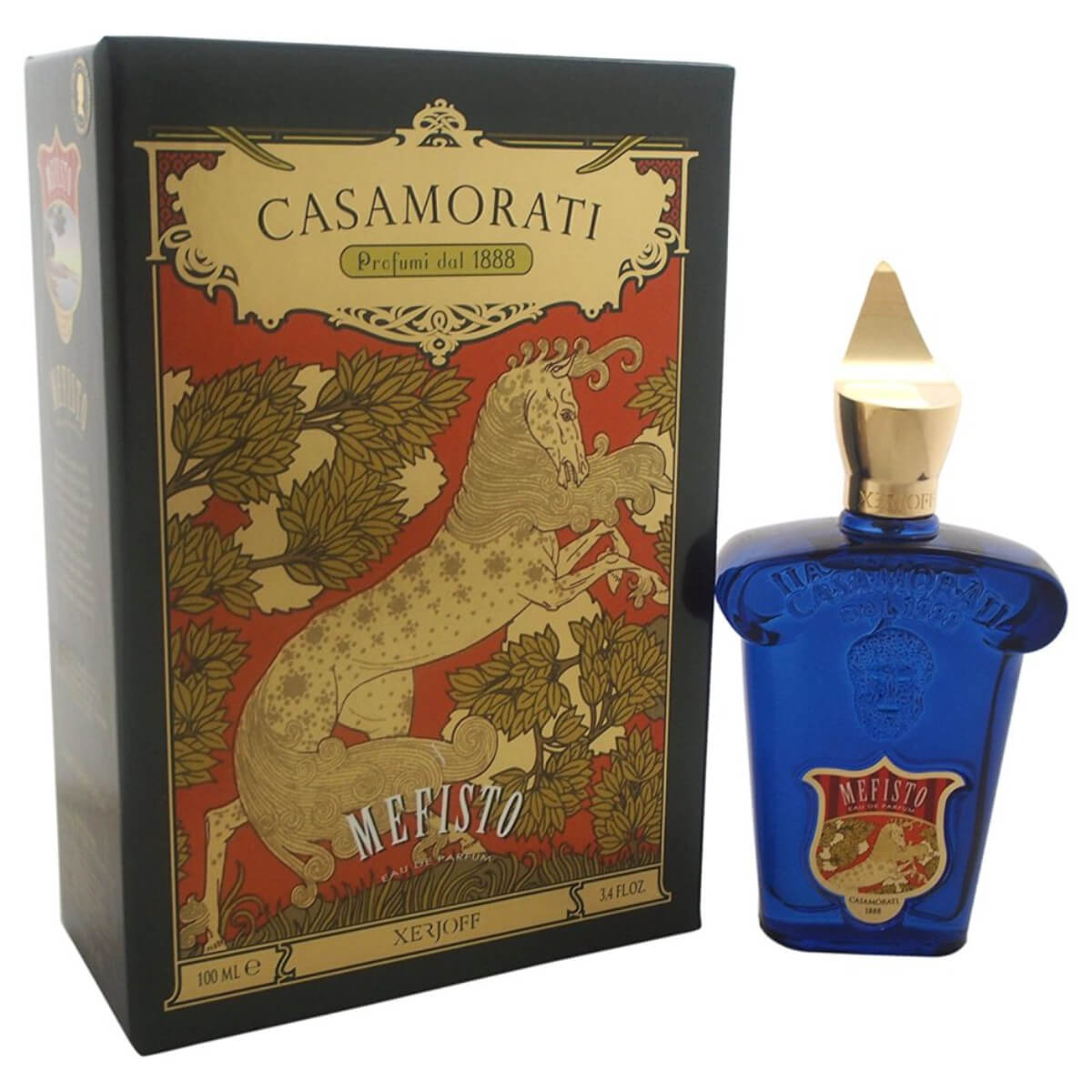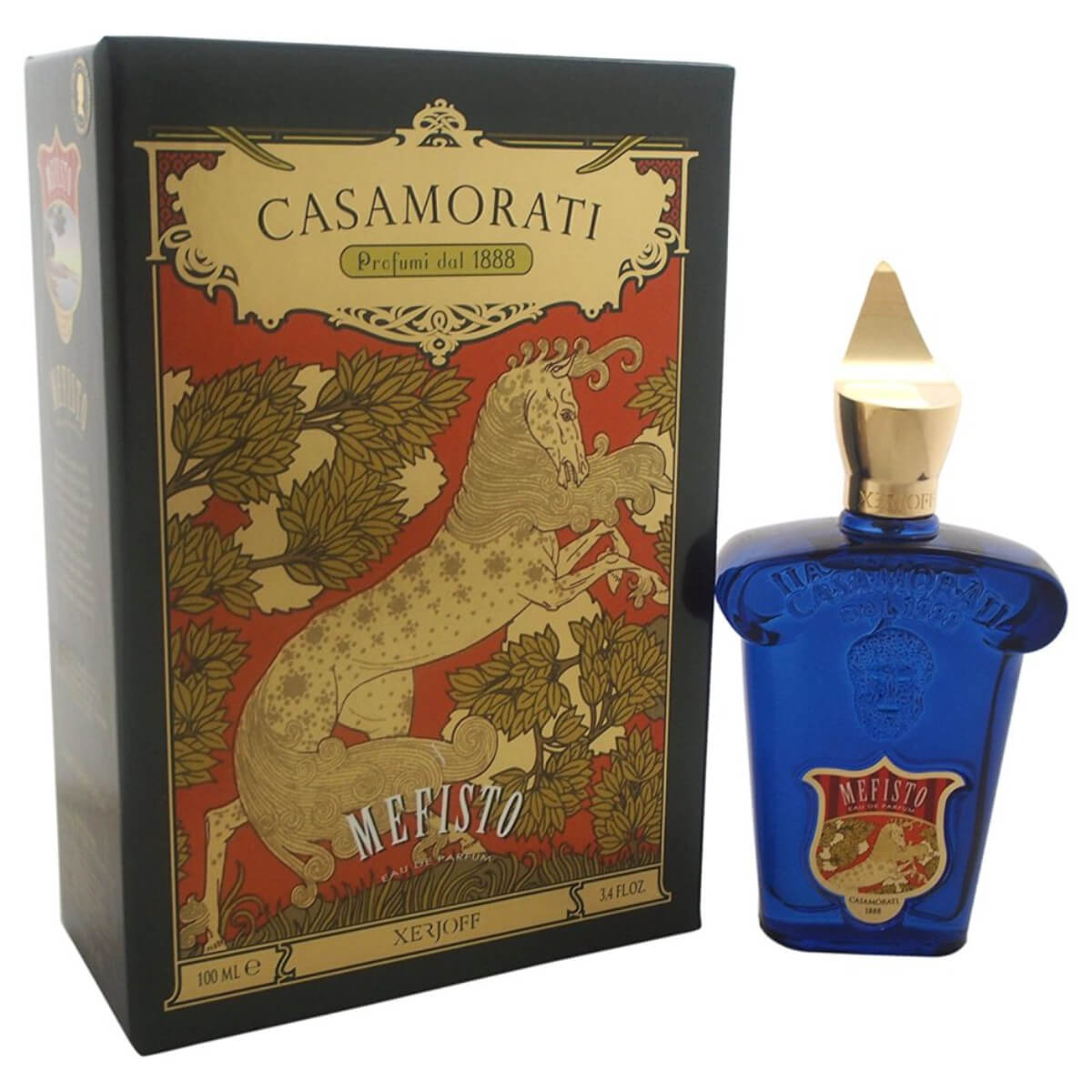 Casamorati Mefisto EDP 100ML
Tax included.
Free Shipping
Same Day Delivery on orders within Jeddah before 3:30PM
Secure Payment types: Tabby, Tamara, Mada, Visa, Master Card
Express Delivery across KSA
30 Days Return
XERJOFF - Mefisto - Eau de Parfum - 100ML

Mefisto Casamorati by Xerjoff, is an aromatic infused cologne with a soothing heart. An opulent rich oriental fragrance, the opening is a bouquet of bursting essences of grapefruit, lavender flowers, and bergamot, a classic floral heart of Florentine iris and rose absolute. The base is an Italian mixture of notes with amber, Mysore sandalwood and musk adding a woody touch.
Mefisto, an Italian Art celebration of perfumery.

About the brand:

Xerjoff was first launched by Dominique Salvo and Sergio Momo with one aim in their minds, to create the best luxurious blends that complements the most extravagant of lifestyles.

Top Notes: Grapefruit And Bergamot, Calabrian Lemon and Lavender Flowers.

Heart Notes: Rose Absolute and Florentine Iris.

Base Notes: Musks, Cedar Wood, Amber and Mysore Sandalwood.


We only carry 100% genuine authentic brands.