Complimentary Delivery for orders over 199.00 SAR
Express Delivery in Central & Eastern Province
Pay in easy installments with tabby and tamara
Complimentary Delivery for orders over 199.00 SAR
Express Delivery in Central & Eastern Province
Pay in easy installments with tabby and tamara
Complimentary Delivery for orders over 199.00 SAR
Express Delivery in Central & Eastern Province
Pay in easy installments with tabby and tamara
Complimentary Delivery for orders over 199.00 SAR
Express Delivery in Central & Eastern Province
Pay in easy installments with tabby and tamara
Complimentary Delivery for orders over 199.00 SAR
Express Delivery in Central & Eastern Province
Pay in easy installments with tabby and tamara
Complimentary Delivery for orders over 199.00 SAR
Express Delivery in Central & Eastern Province
Pay in easy installments with tabby and tamara
Complimentary Delivery for orders over 199.00 SAR
Express Delivery in Central & Eastern Province
Pay in easy installments with tabby and tamara
Complimentary Delivery for orders over 199.00 SAR
Express Delivery in Central & Eastern Province
Pay in easy installments with tabby and tamara
Complimentary Delivery for orders over 199.00 SAR
Express Delivery in Central & Eastern Province
Pay in easy installments with tabby and tamara
Complimentary Delivery for orders over 199.00 SAR
Express Delivery in Central & Eastern Province
Pay in easy installments with tabby and tamara
Complimentary Delivery for orders over 199.00 SAR
Express Delivery in Central & Eastern Province
Pay in easy installments with tabby and tamara
Complimentary Delivery for orders over 199.00 SAR
Express Delivery in Central & Eastern Province
Pay in easy installments with tabby and tamara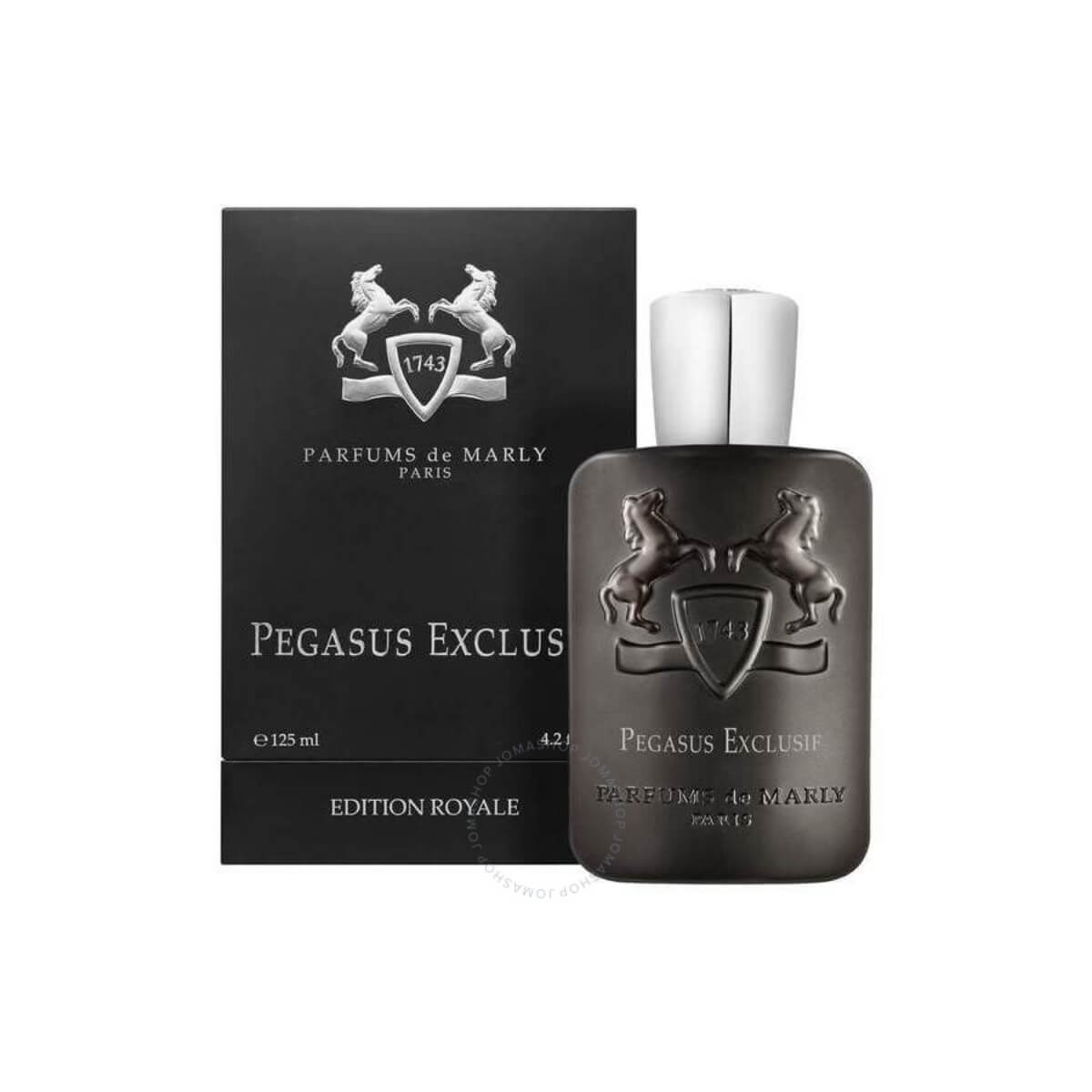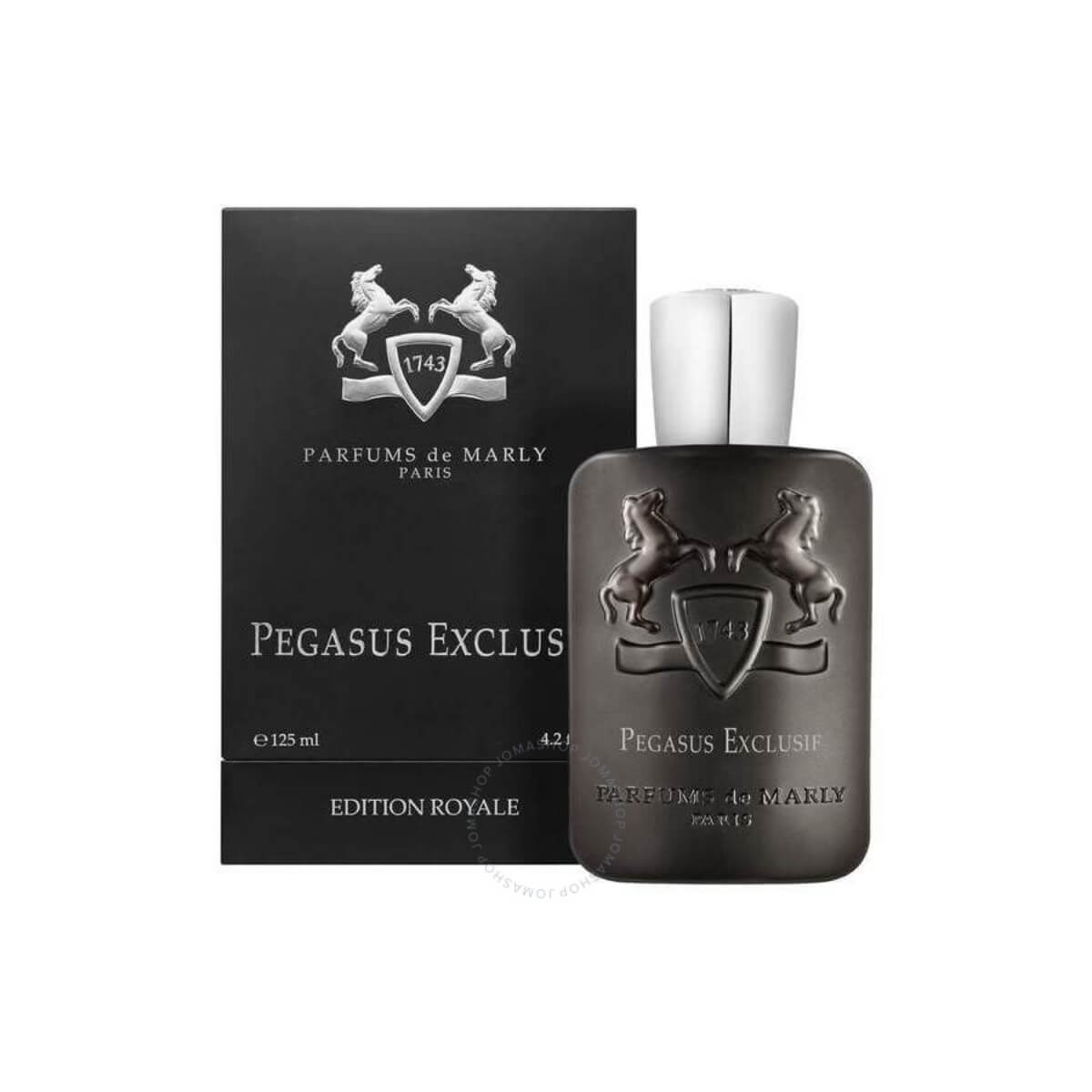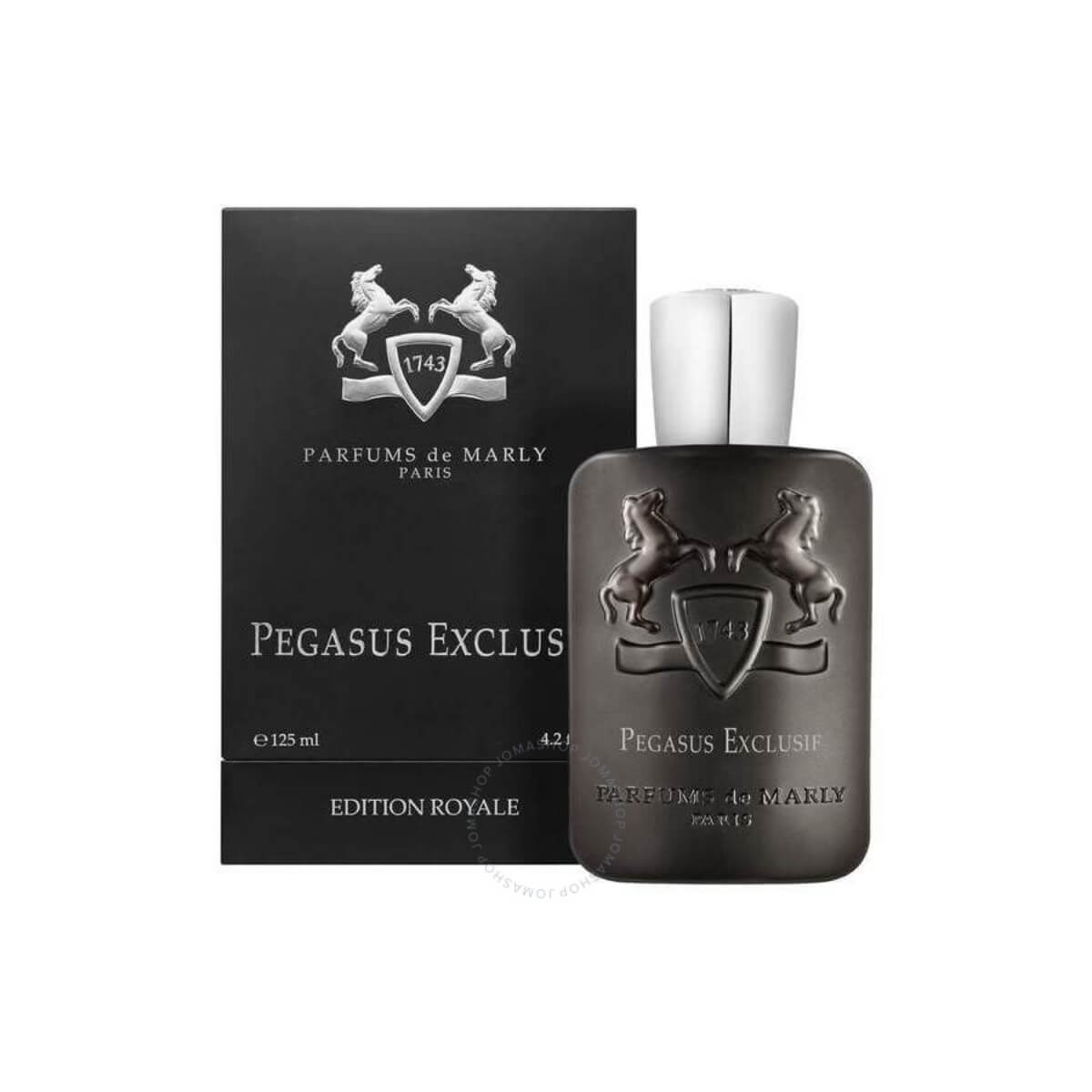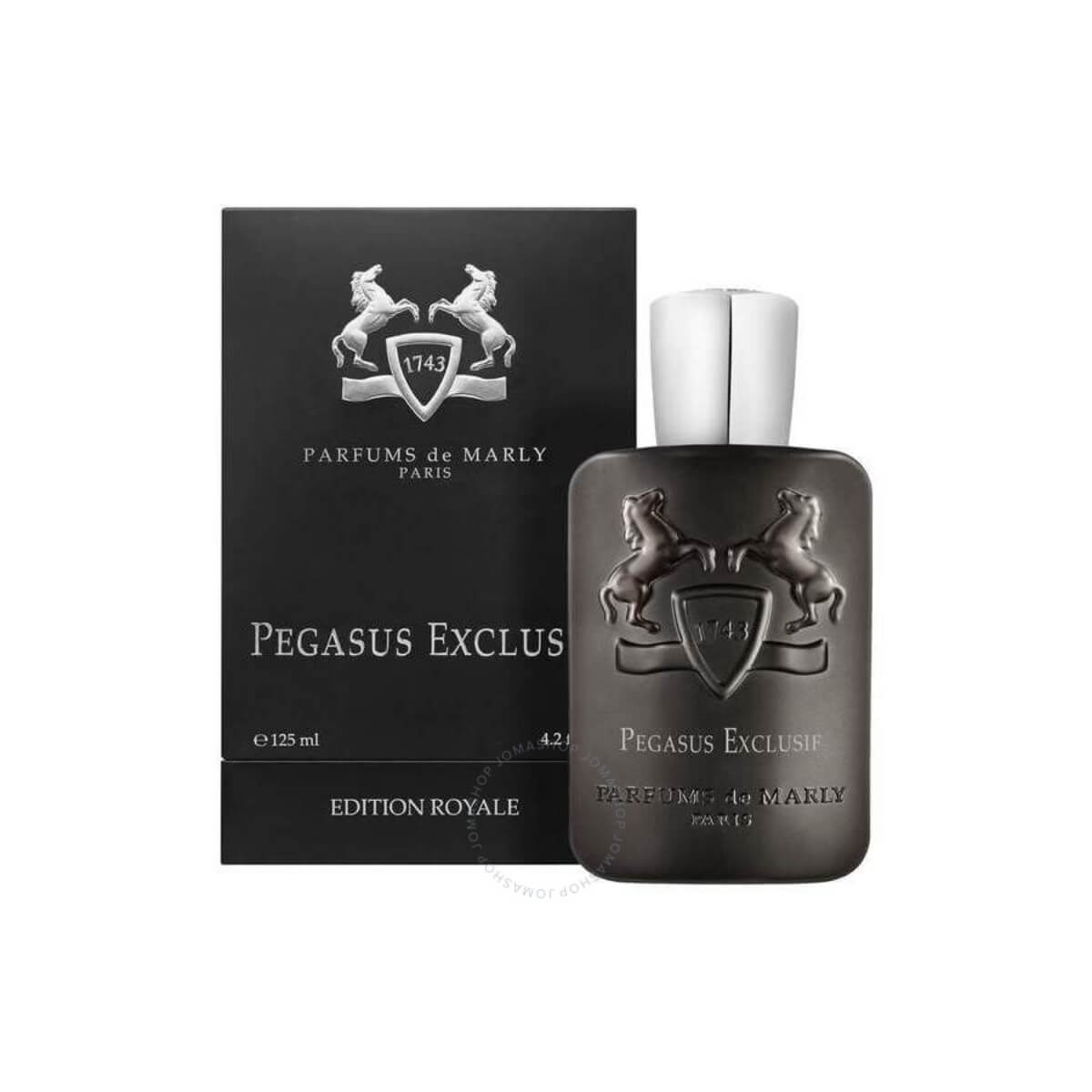 Pegasus Exclusif EDP 125Ml
Tax included.
Free Shipping
Same Day Delivery on orders within Jeddah before 3:30PM
Secure Payment types: Tabby, Tamara, Mada, Visa, Master Card
Express Delivery across KSA
30 Days Return
Parfums de Marly - Pegasus Exclusif - Eau de Parfum - 125ML

Pegasus Exclusif by Parfums de Marly a distinguished scent of exhilarating masculine power that embodies the soul. This eau de parfum is a unique creation using the scent of the much appreciated vanilla note, mixed with sandalwood, oriental amber, natural oud and guaiac. Coming together with the heart essence of floral notes oflavender, jasmine, geranium and bitter almond, a fine and perfectly balancedlevel of fruits and spices which include pink pepper, bergamot, heliotrope and cardamom. A noble fragrance with greater freedom, for the man that seeks exclusivity and showing off his confidence.

Top Notes: Cardamom, Heliotrope, Pink Pepper and Bergamot.

Heart Notes: Bitter Almond, Lavender, Jasmine and Geranium.

Base Notes: Vanilla, Guaiac Wood, Agarwood (Oud), Sandalwood and Amber.


We only carry 100% genuine authentic brands.