Complimentary Delivery for orders over 199.00 SAR
Express Delivery in Central & Eastern Province
Pay in easy installments with tabby and tamara
Complimentary Delivery for orders over 199.00 SAR
Express Delivery in Central & Eastern Province
Pay in easy installments with tabby and tamara
Complimentary Delivery for orders over 199.00 SAR
Express Delivery in Central & Eastern Province
Pay in easy installments with tabby and tamara
Complimentary Delivery for orders over 199.00 SAR
Express Delivery in Central & Eastern Province
Pay in easy installments with tabby and tamara
Complimentary Delivery for orders over 199.00 SAR
Express Delivery in Central & Eastern Province
Pay in easy installments with tabby and tamara
Complimentary Delivery for orders over 199.00 SAR
Express Delivery in Central & Eastern Province
Pay in easy installments with tabby and tamara
Complimentary Delivery for orders over 199.00 SAR
Express Delivery in Central & Eastern Province
Pay in easy installments with tabby and tamara
Complimentary Delivery for orders over 199.00 SAR
Express Delivery in Central & Eastern Province
Pay in easy installments with tabby and tamara
Complimentary Delivery for orders over 199.00 SAR
Express Delivery in Central & Eastern Province
Pay in easy installments with tabby and tamara
Complimentary Delivery for orders over 199.00 SAR
Express Delivery in Central & Eastern Province
Pay in easy installments with tabby and tamara
Complimentary Delivery for orders over 199.00 SAR
Express Delivery in Central & Eastern Province
Pay in easy installments with tabby and tamara
Complimentary Delivery for orders over 199.00 SAR
Express Delivery in Central & Eastern Province
Pay in easy installments with tabby and tamara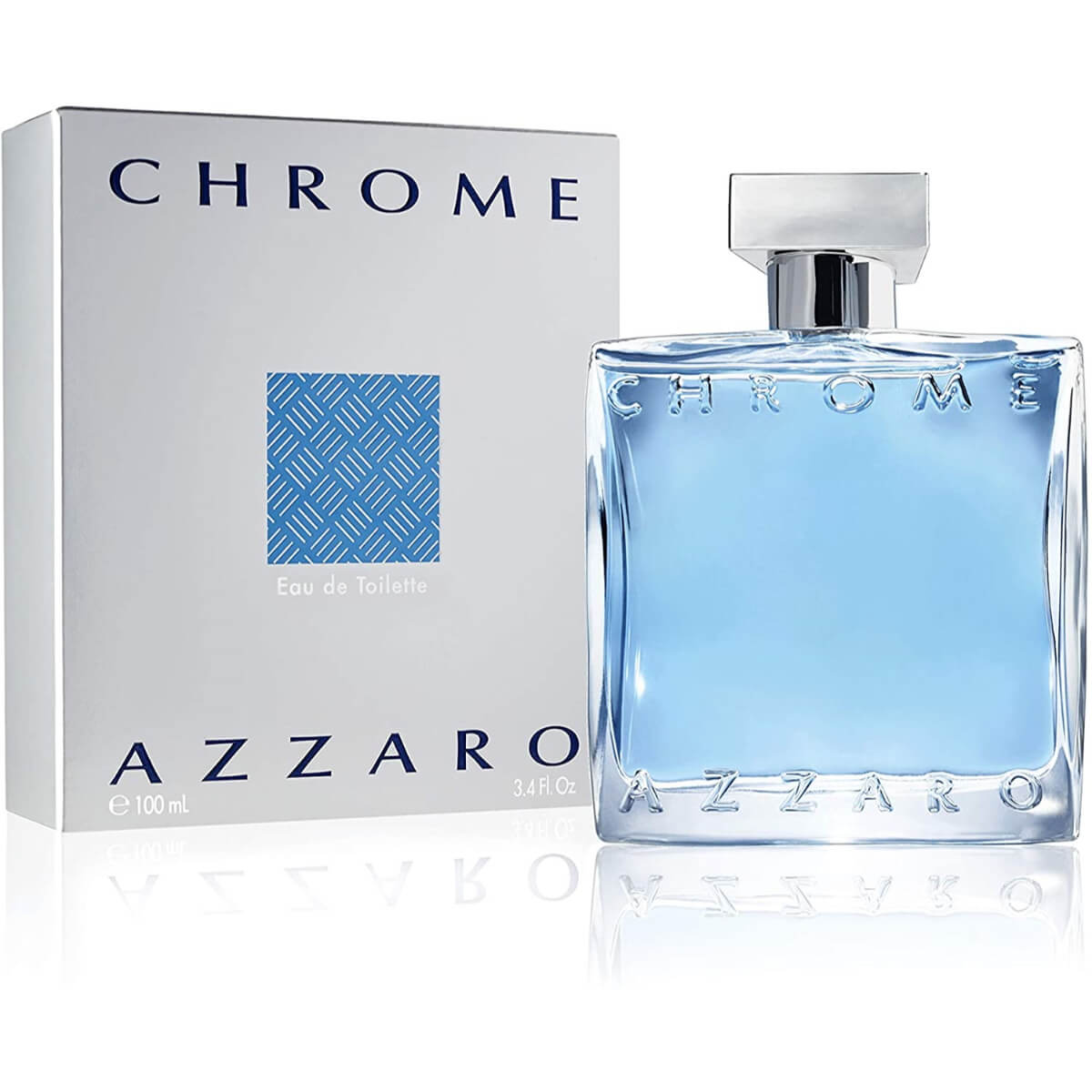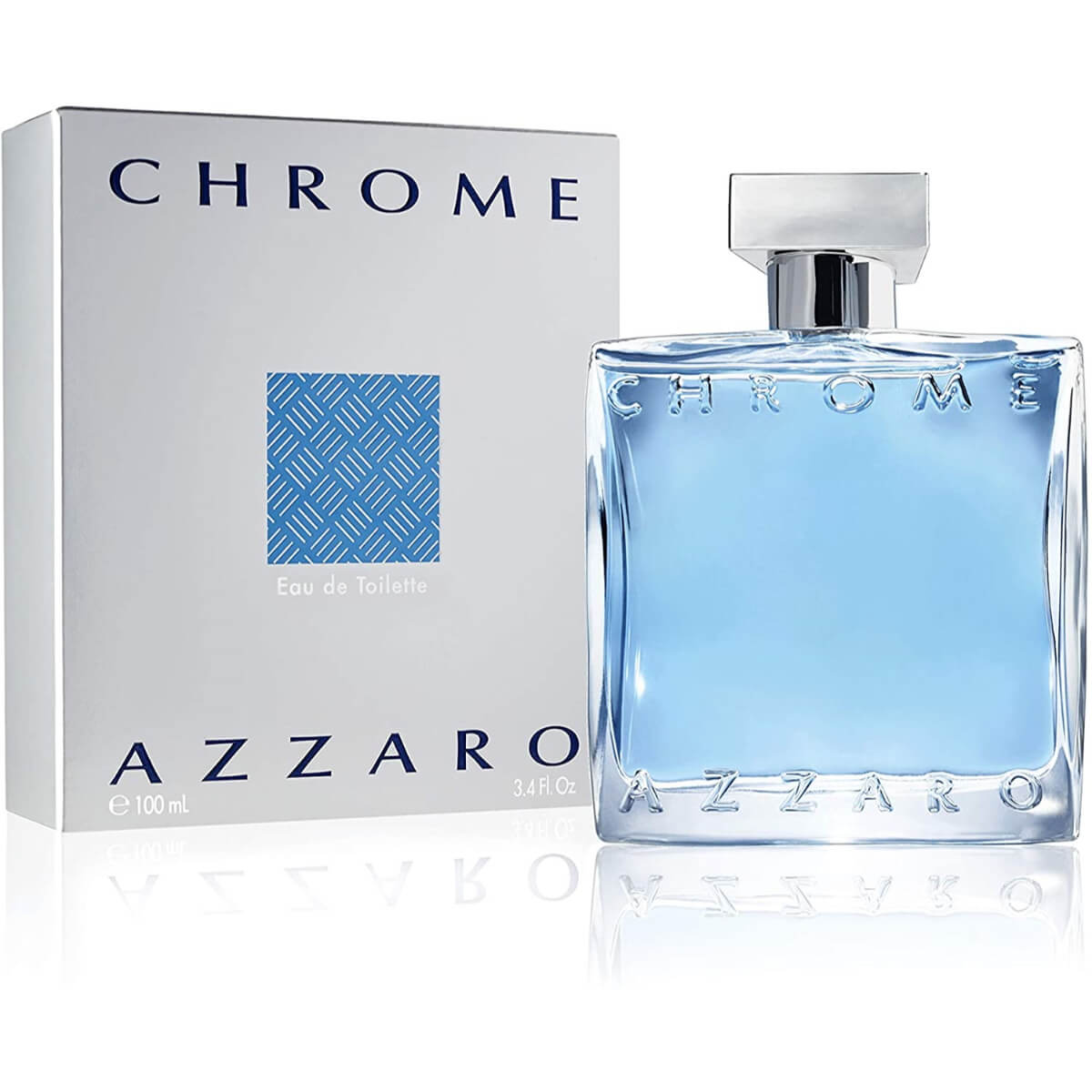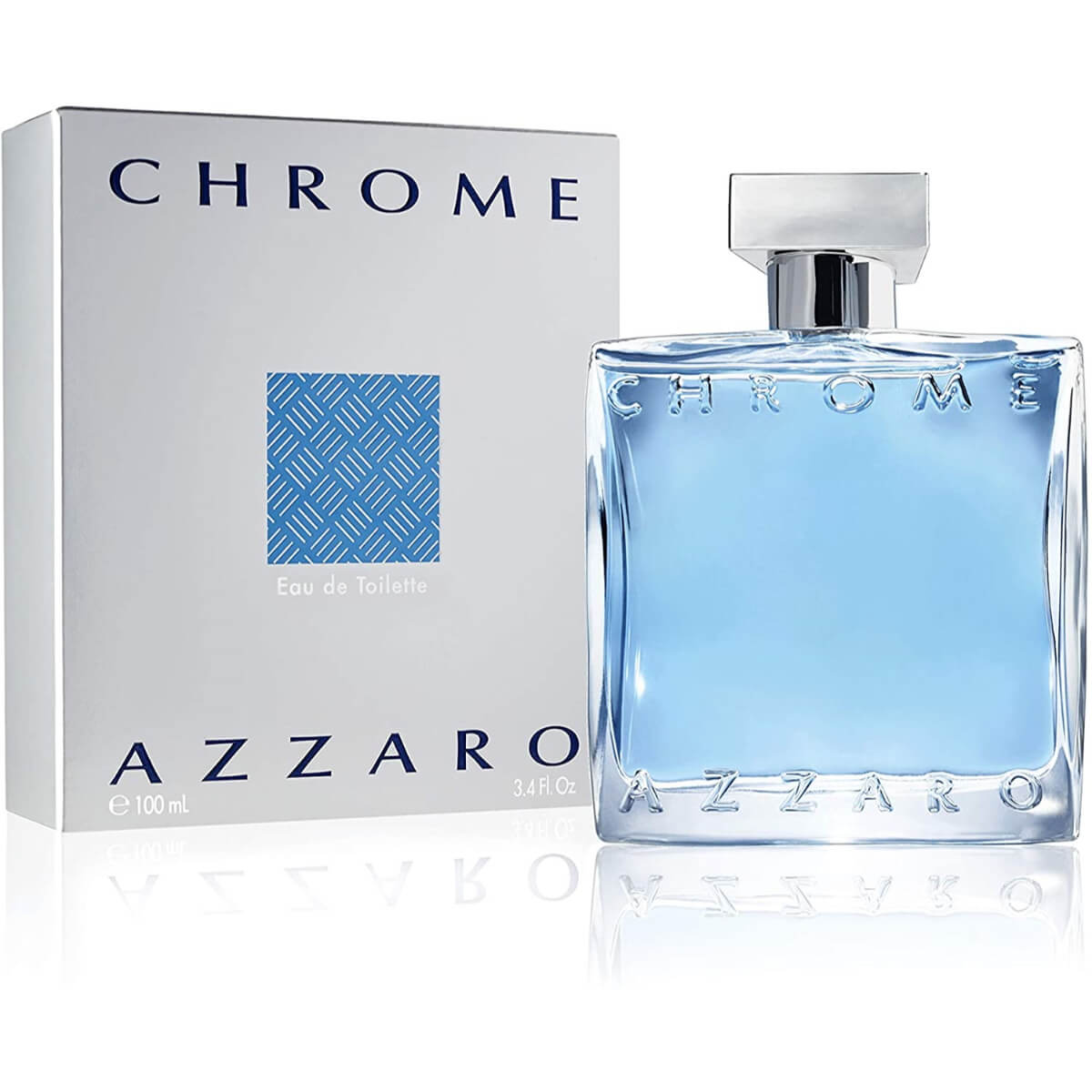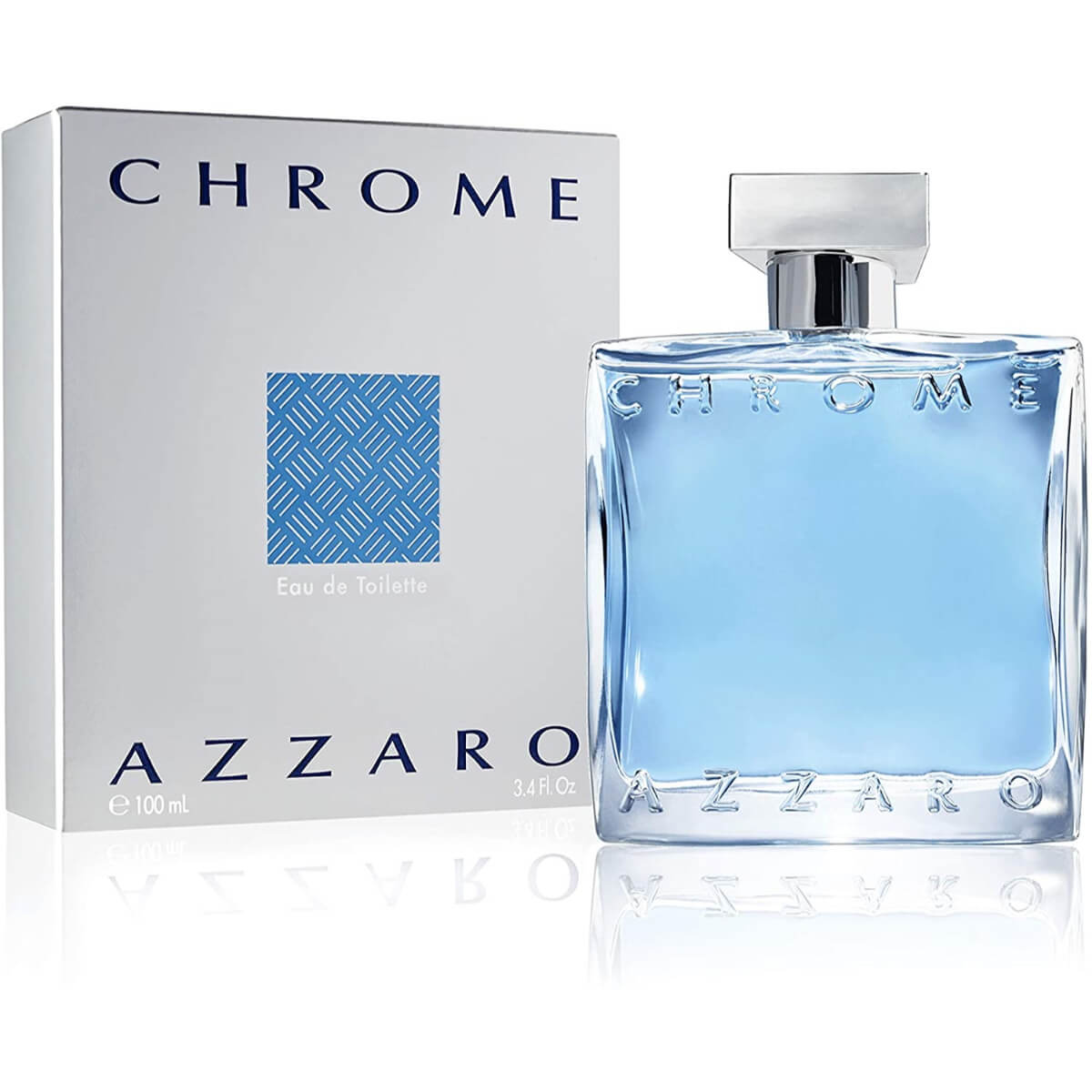 Azzaro Chrome EDT 100ML
Tax included.
Free Shipping
Same Day Delivery on orders within Jeddah before 3:30PM
Secure Payment types: Tabby, Tamara, Mada, Visa, Master Card
Express Delivery across KSA
30 Days Return
Chrome by Azzaro. An emblematic of the "Citrus Woody Aquatic" family, the fragrance is an original combination of the finest ingredients.
Designed for men, this scent exudes freedom, allowing you to spread your wings and shine. Derived by the unique relationship formed between father and son, Between land and sea. The unforgettable moments of sharing and the complicated relationship between a father and his son. The blue gradient bottle evokes the horizon and expresses the fragrance's duality: the iconic freshness of Azzaro Chrome steps into the intensity wood notes of a Mediterranean pine forest.

Top Notes: Lemon, Rosemary, Bergamot, Neroli and Pineapple.

Heart Notes: Jasmine, Cyclamen, Oakmoss and Coriander.

Base Notes: Musk, Cedar, Oakmoss, Sandalwood, Cardamom, Tonka Bean and Brazilian Rosewood.