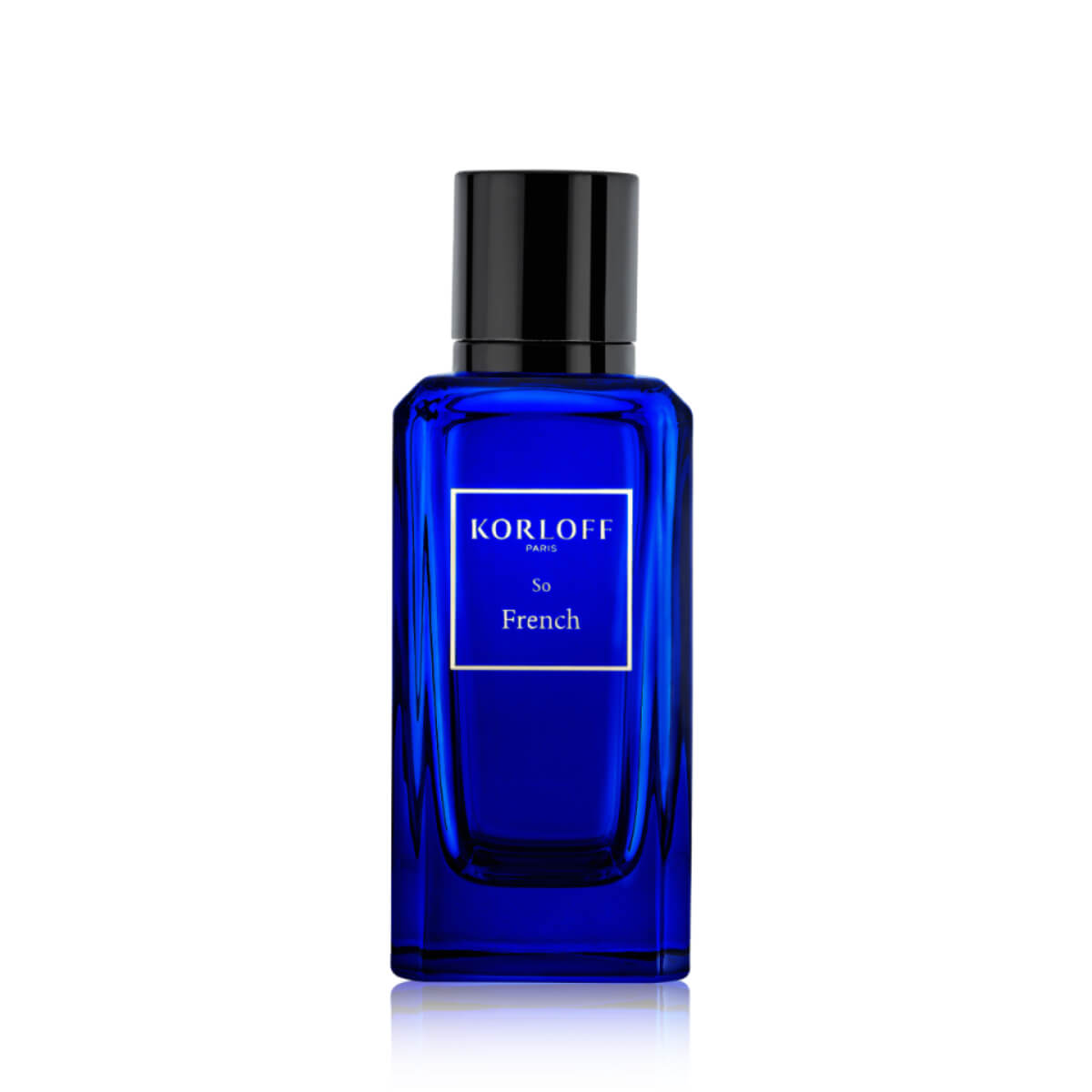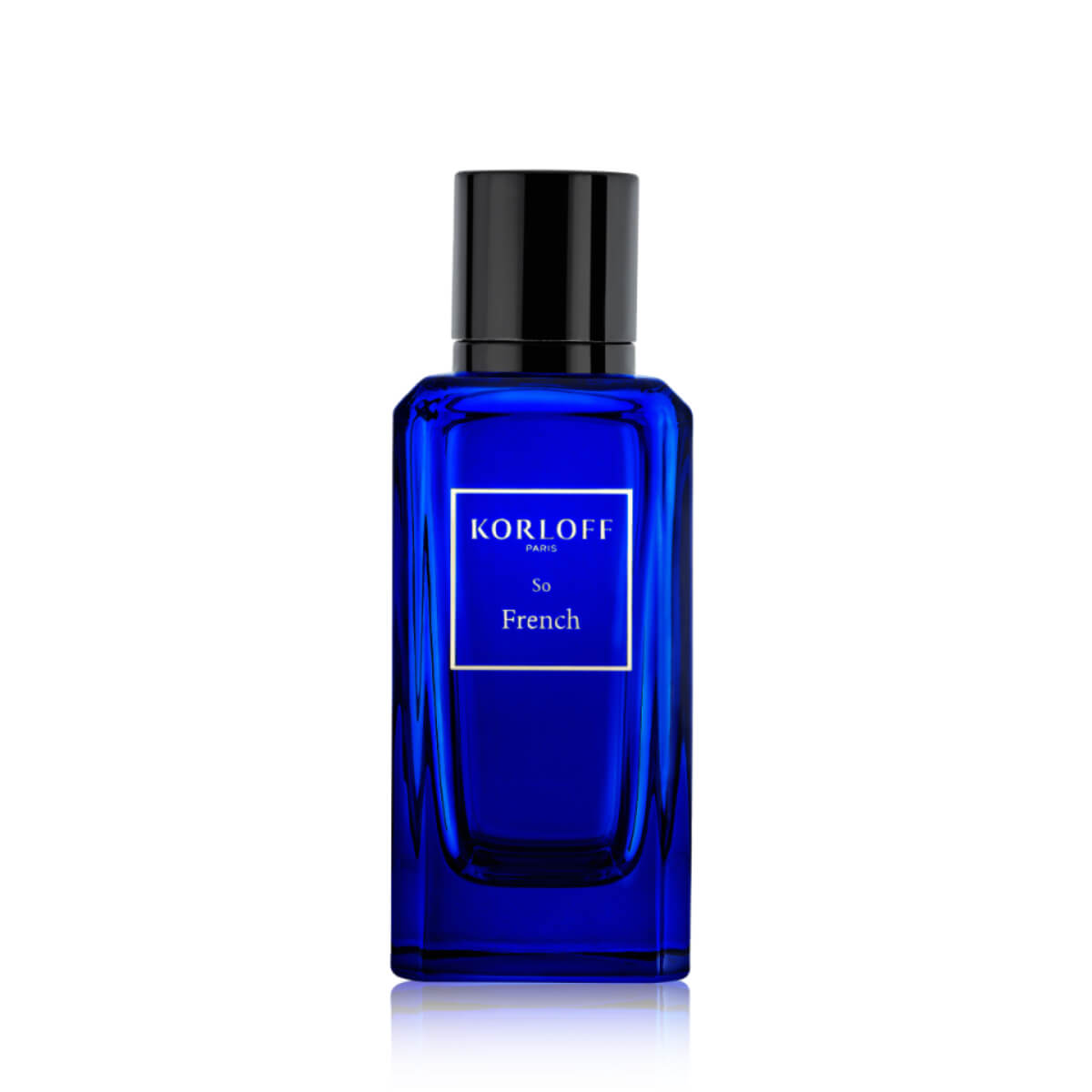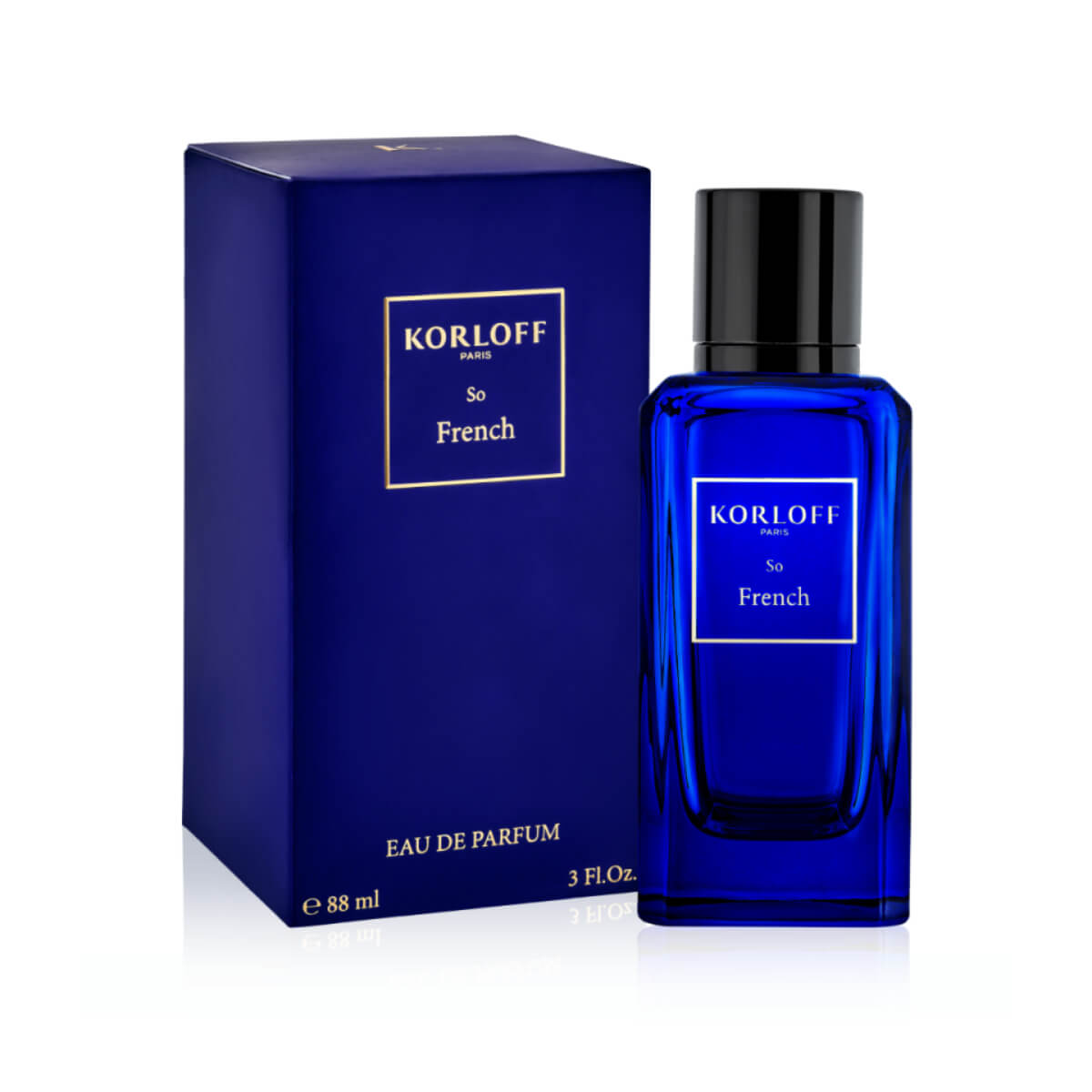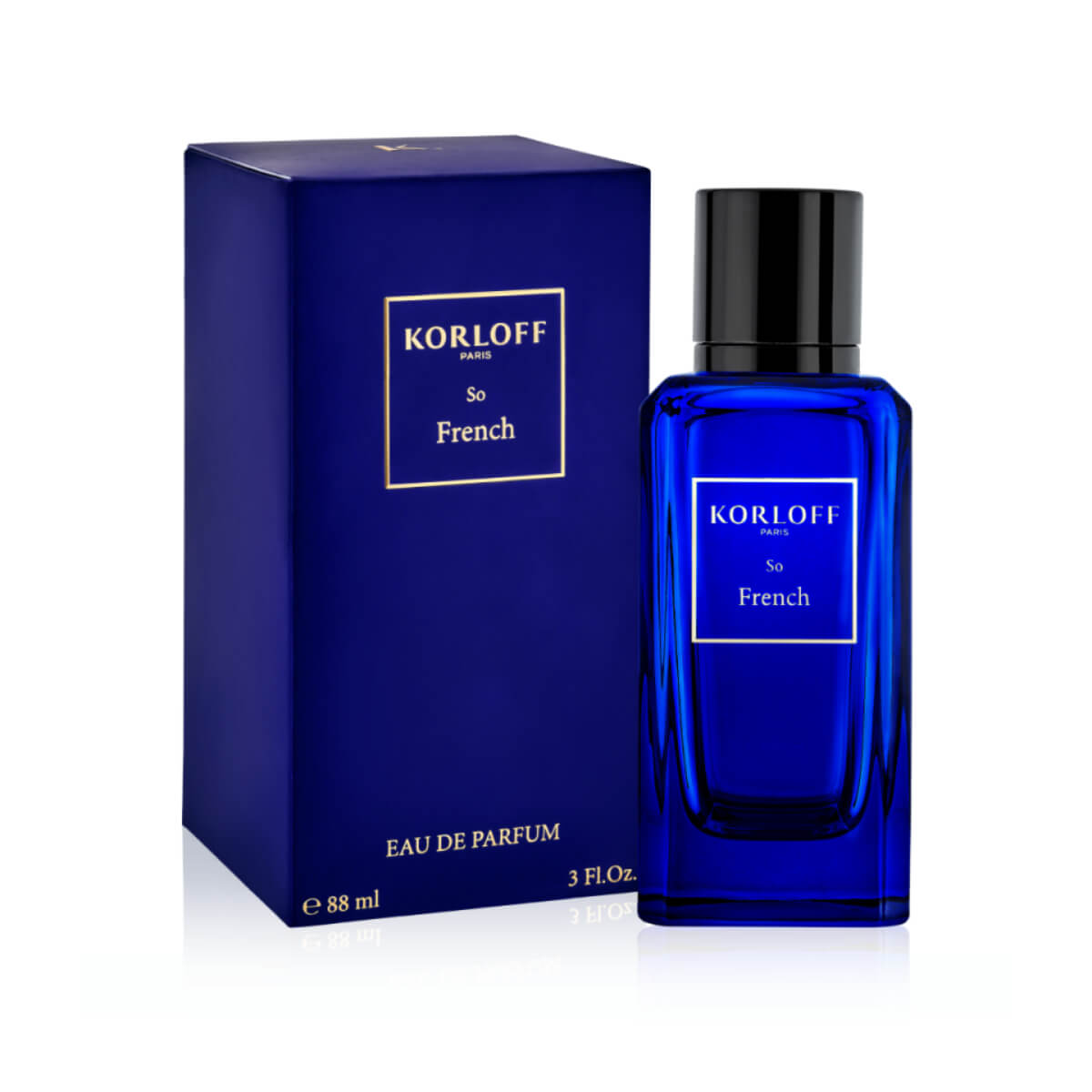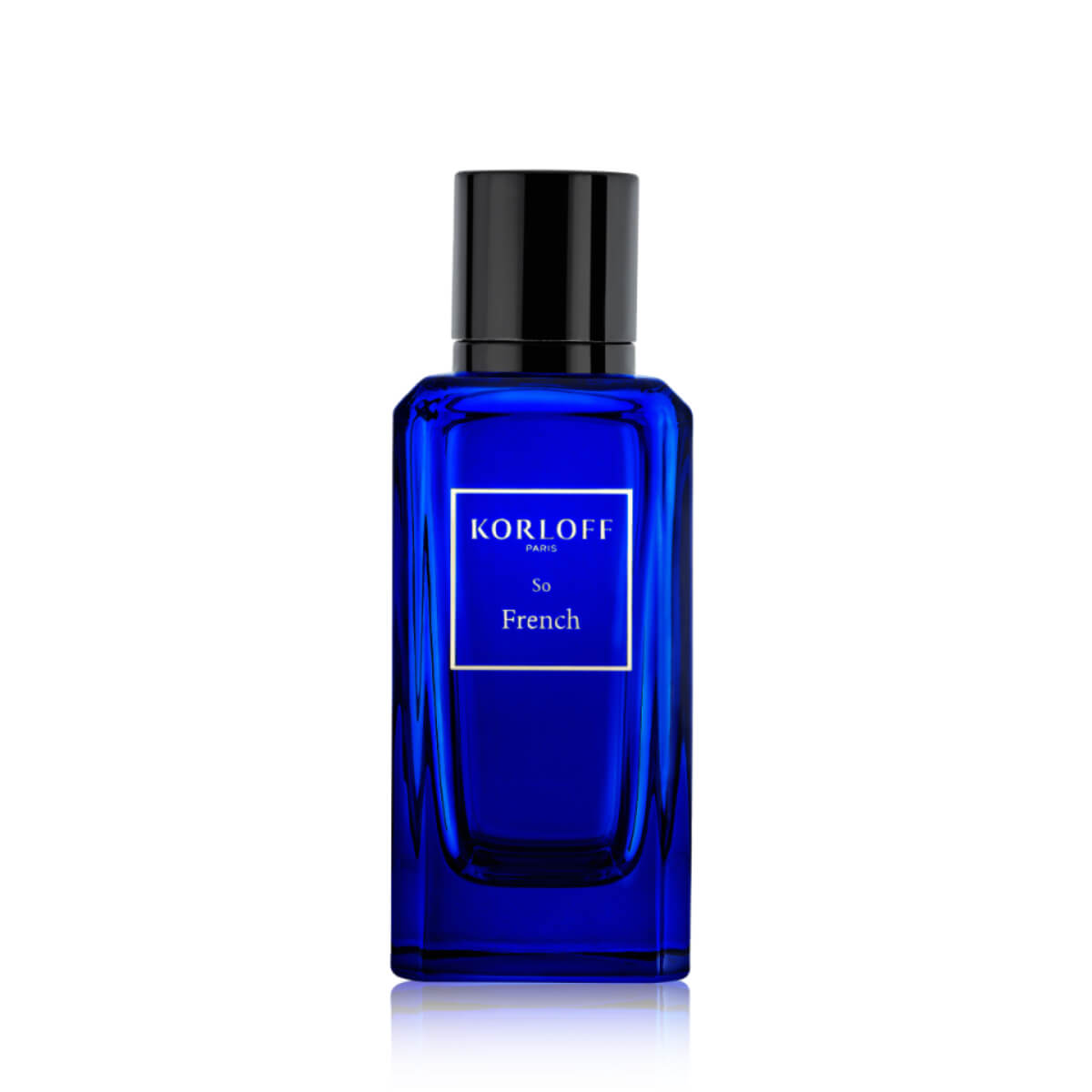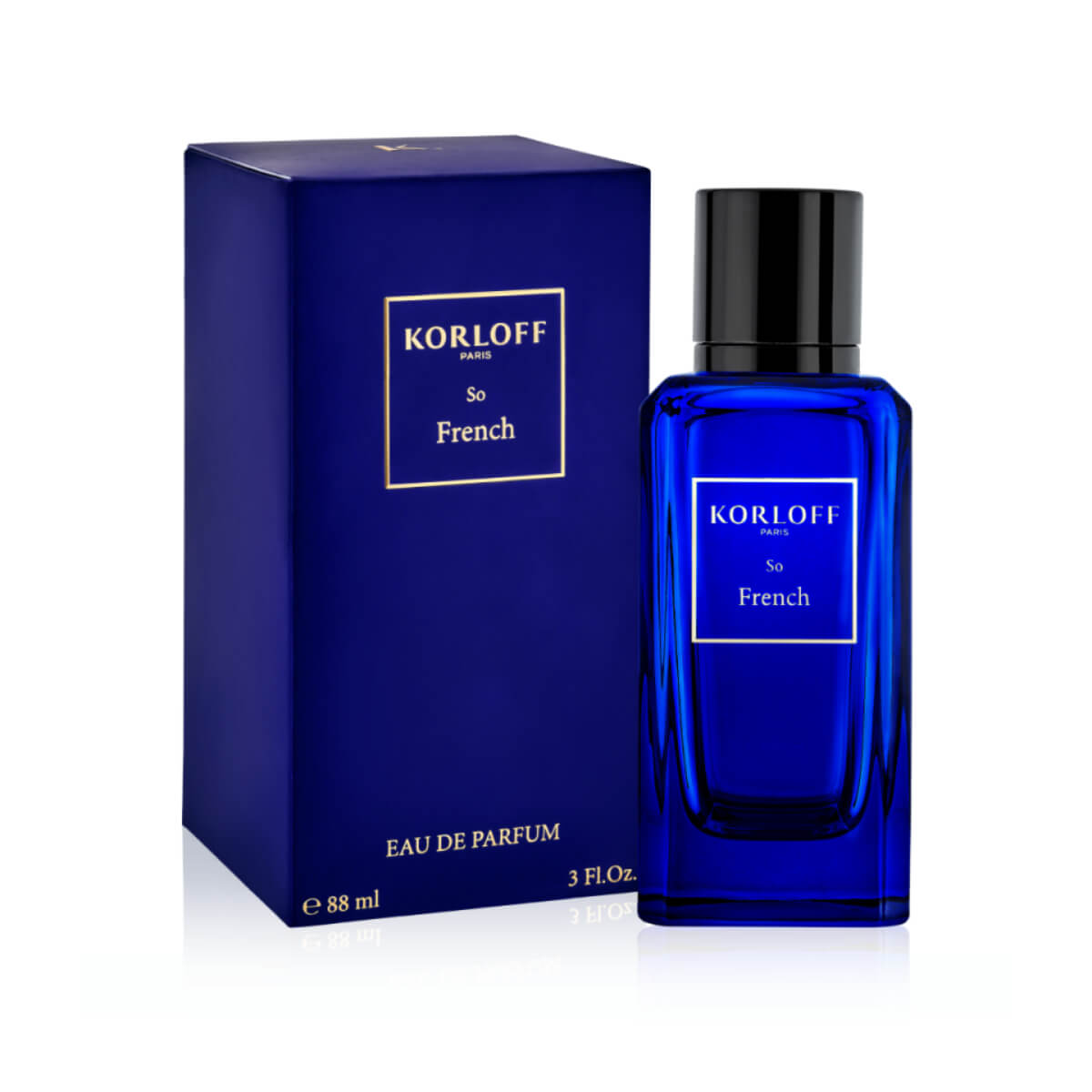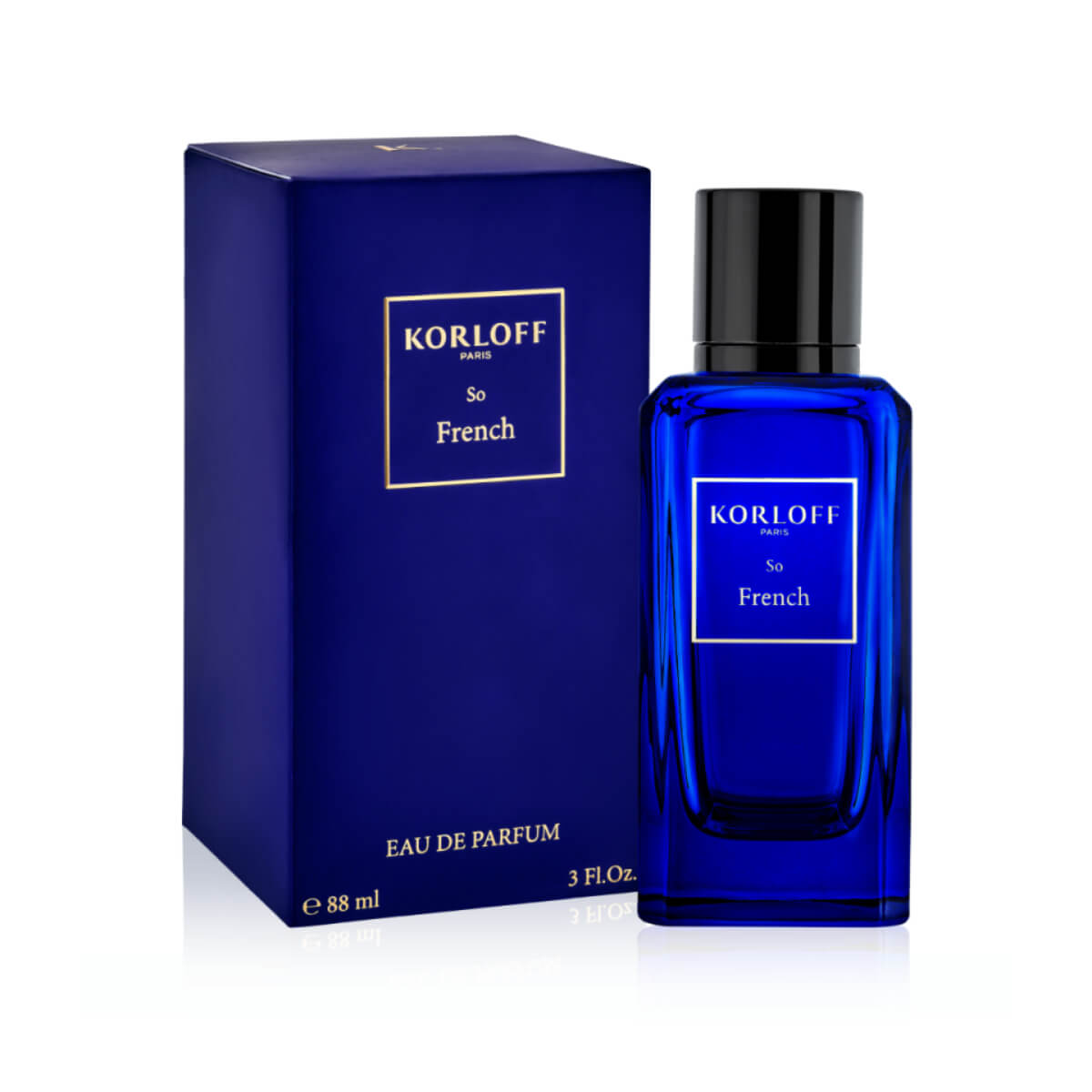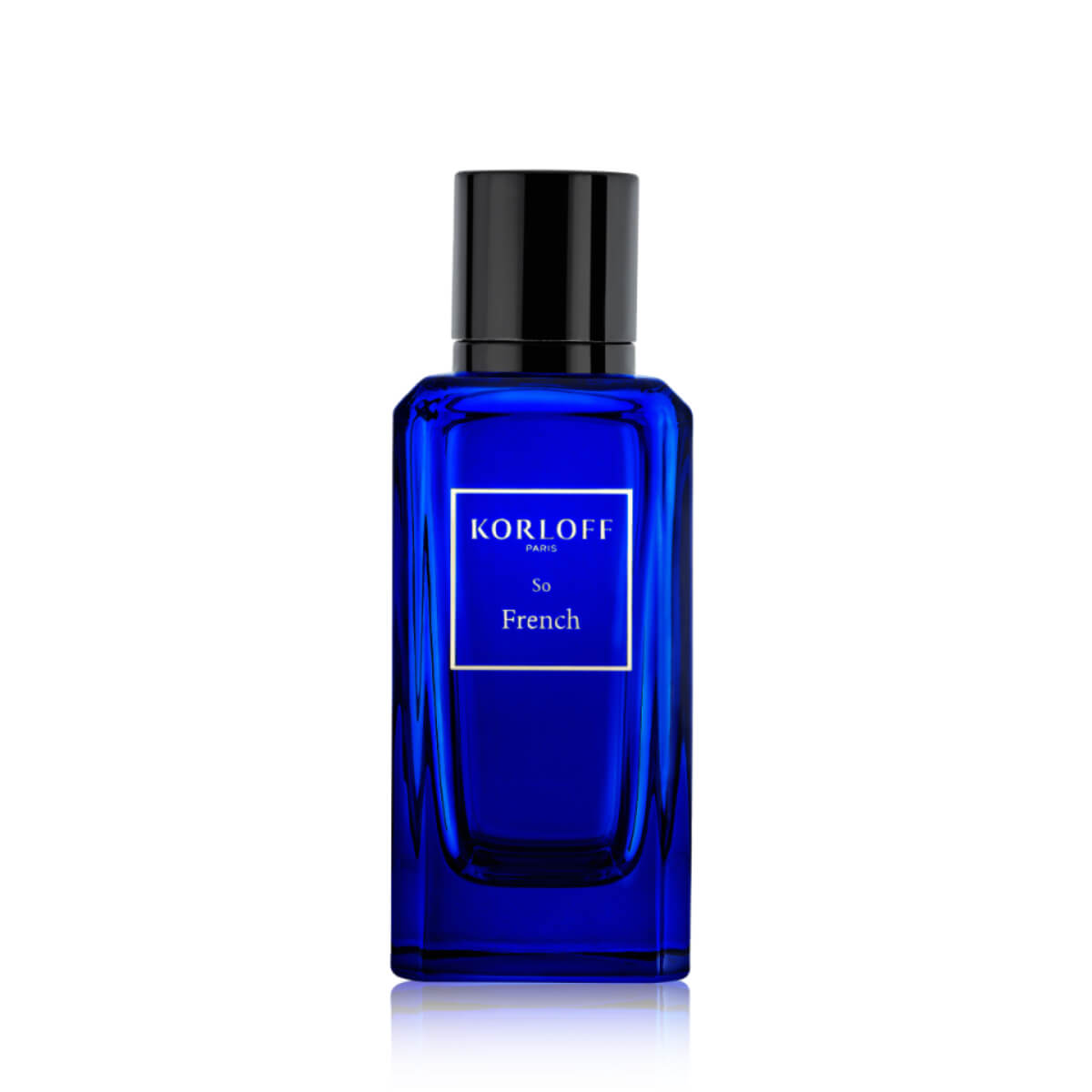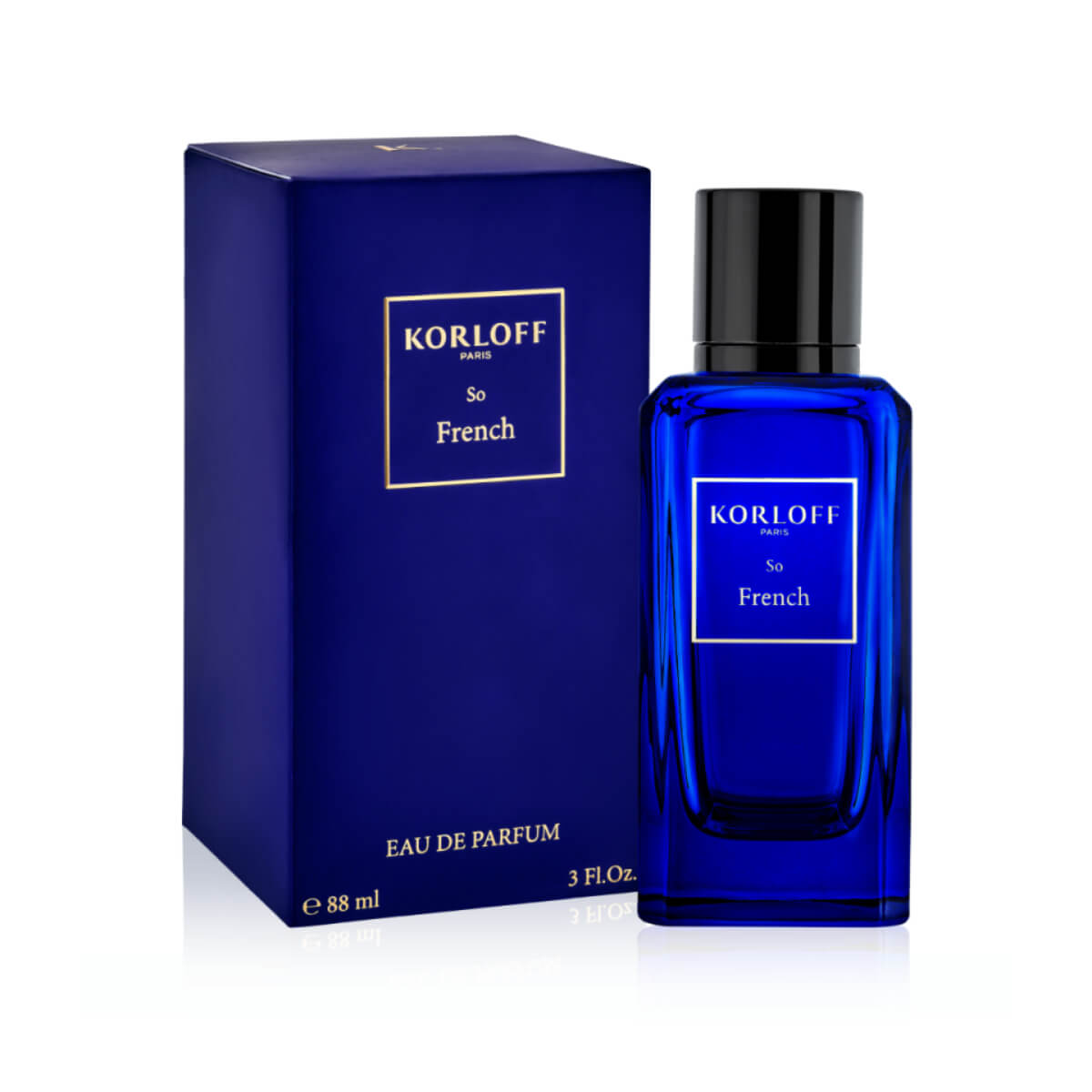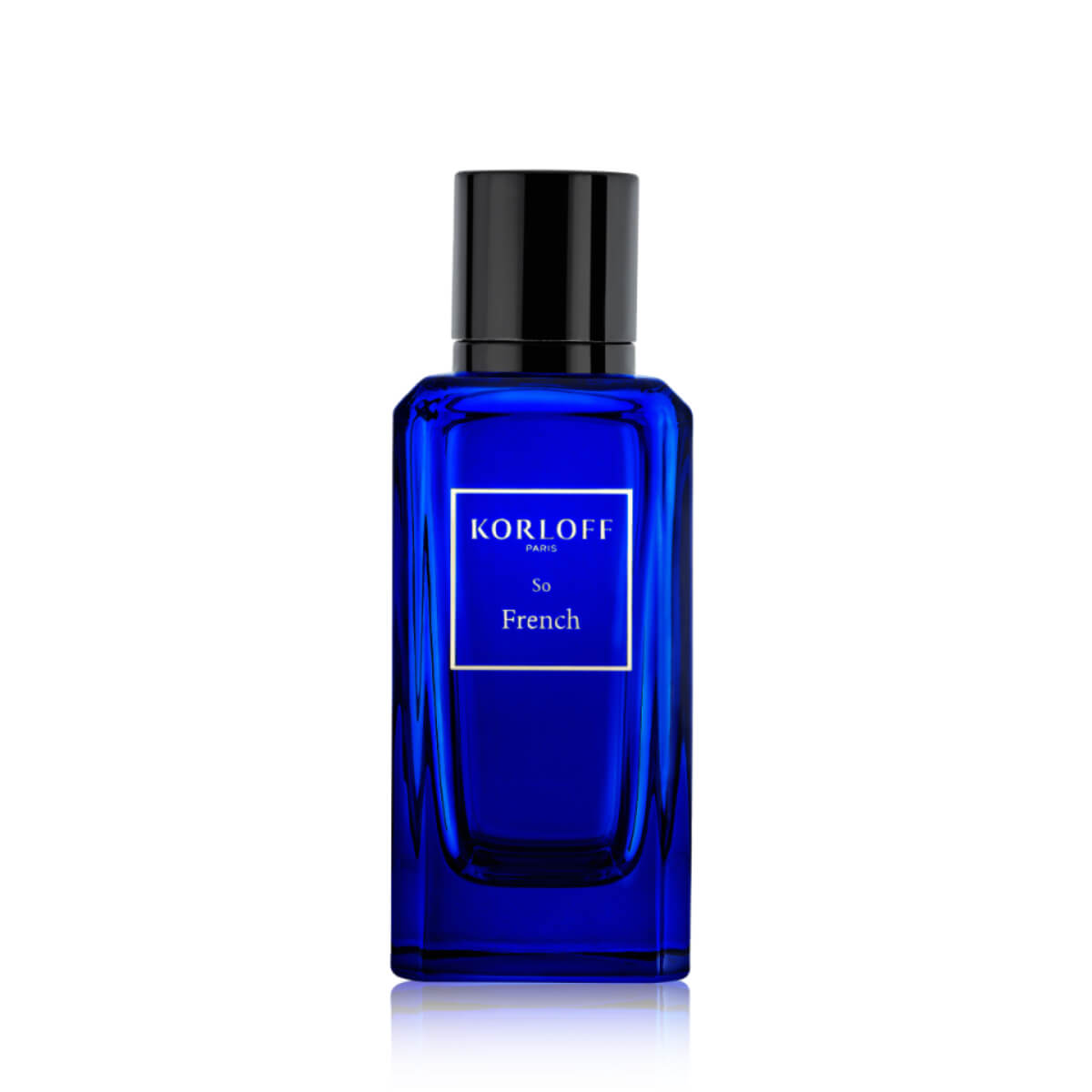 Korloff So French EDP - 88 ML
Tax included.
Free Shipping
Apply promo code: CYBER on checkout and benefit from 10% extra discount on black friday deals.
Same Day Delivery on orders within Jeddah before 3:30PM
Marked by its timeless elegance, it truly represents a tribute to manly classics and charismatic nature. Korloff So French for men will definitely and without a doubt become an essential part of your personal choices of perfumes.The notes of So French excites the urge for living, start exploring the world and and have the most unforgettable experiences and moments. As the name suggests, it is inspired by the famous elegance of the French, and the fragrance is made to suffuse men from all over the world with its French touch. The blue bottle is a motif of the French Riviera and the simplicity of the bottle's lines will take you to the heart of the "French art of living".
The perfume concoction is made of carefully by blending zesty lemon with spicy cardamom and crisp apple notes, leading to a heart of clary sage, geranium and elemi resin. The base provides a balsamic tonka bean accord, intensified with a woody blend of cedarwood and patchouli.

Top Notes: Apple, Cardamom and Lemon.

Heart Notes: Elemi, Nutmeg and Geranium.

Base Notes: Patchouli, Tonka Bean and Cedar.