Complimentary Delivery for orders over 199.00 SAR
Express Delivery in Central & Eastern Province
Pay in easy installments with tabby and tamara
Complimentary Delivery for orders over 199.00 SAR
Express Delivery in Central & Eastern Province
Pay in easy installments with tabby and tamara
Complimentary Delivery for orders over 199.00 SAR
Express Delivery in Central & Eastern Province
Pay in easy installments with tabby and tamara
Complimentary Delivery for orders over 199.00 SAR
Express Delivery in Central & Eastern Province
Pay in easy installments with tabby and tamara
Complimentary Delivery for orders over 199.00 SAR
Express Delivery in Central & Eastern Province
Pay in easy installments with tabby and tamara
Complimentary Delivery for orders over 199.00 SAR
Express Delivery in Central & Eastern Province
Pay in easy installments with tabby and tamara
Complimentary Delivery for orders over 199.00 SAR
Express Delivery in Central & Eastern Province
Pay in easy installments with tabby and tamara
Complimentary Delivery for orders over 199.00 SAR
Express Delivery in Central & Eastern Province
Pay in easy installments with tabby and tamara
Complimentary Delivery for orders over 199.00 SAR
Express Delivery in Central & Eastern Province
Pay in easy installments with tabby and tamara
Complimentary Delivery for orders over 199.00 SAR
Express Delivery in Central & Eastern Province
Pay in easy installments with tabby and tamara
Complimentary Delivery for orders over 199.00 SAR
Express Delivery in Central & Eastern Province
Pay in easy installments with tabby and tamara
Complimentary Delivery for orders over 199.00 SAR
Express Delivery in Central & Eastern Province
Pay in easy installments with tabby and tamara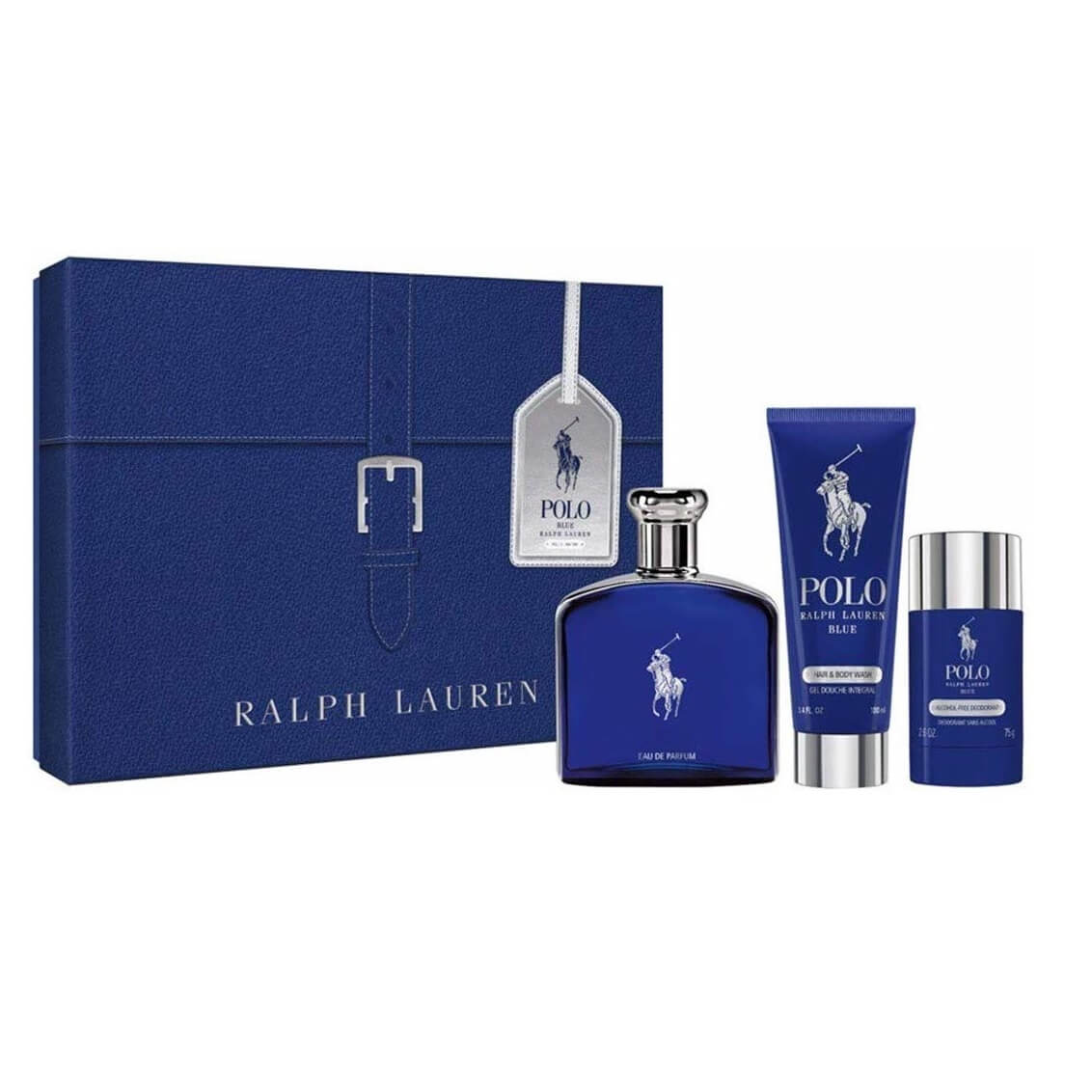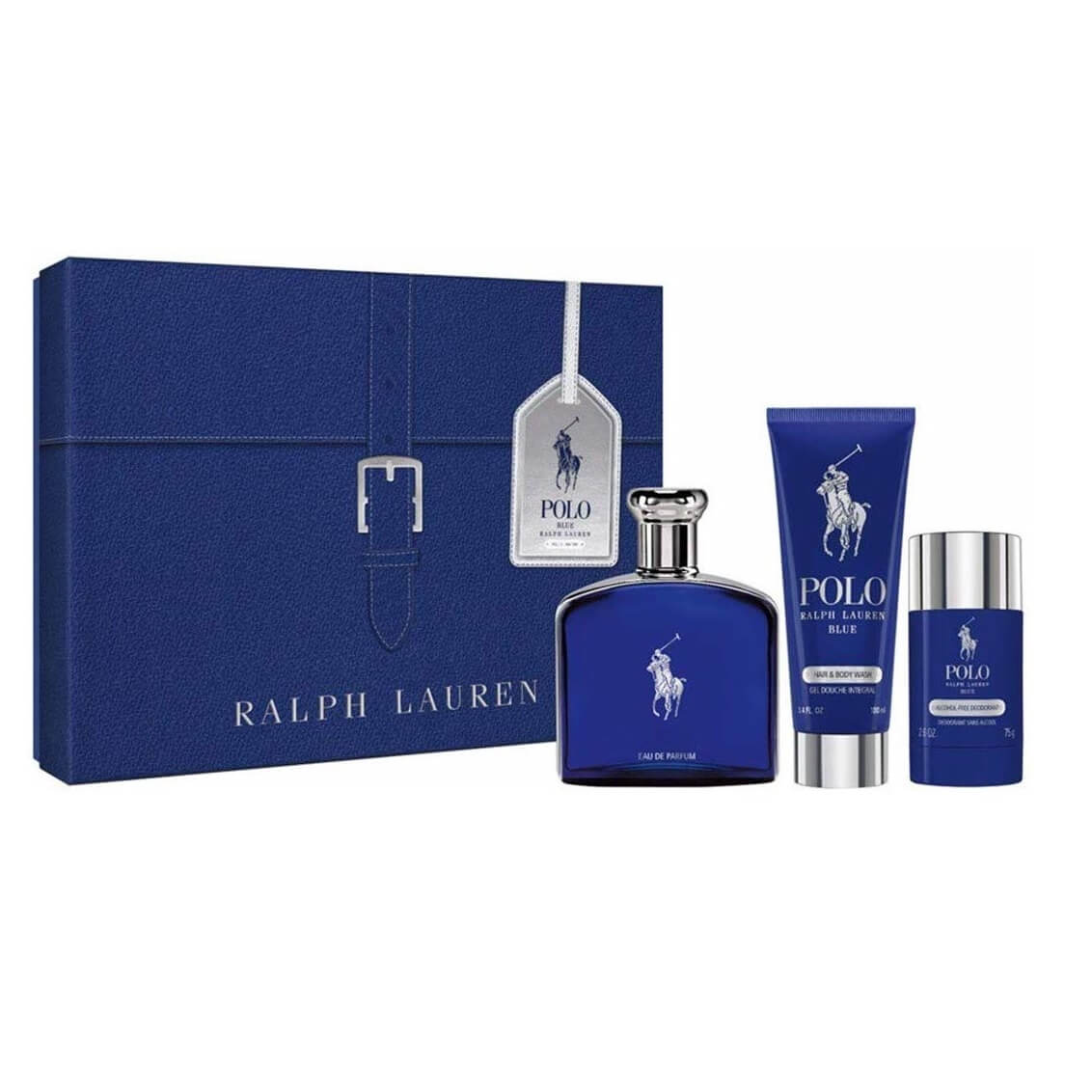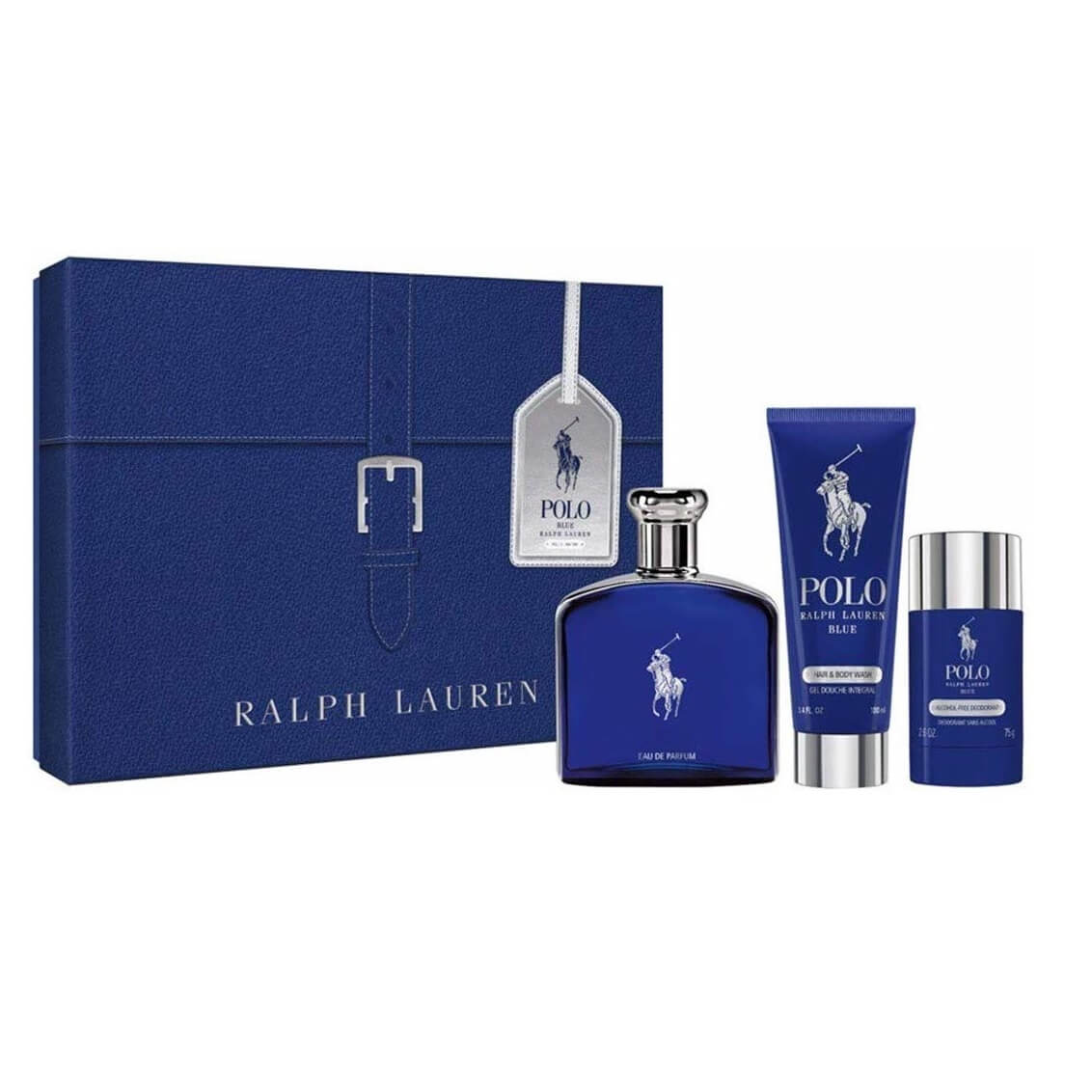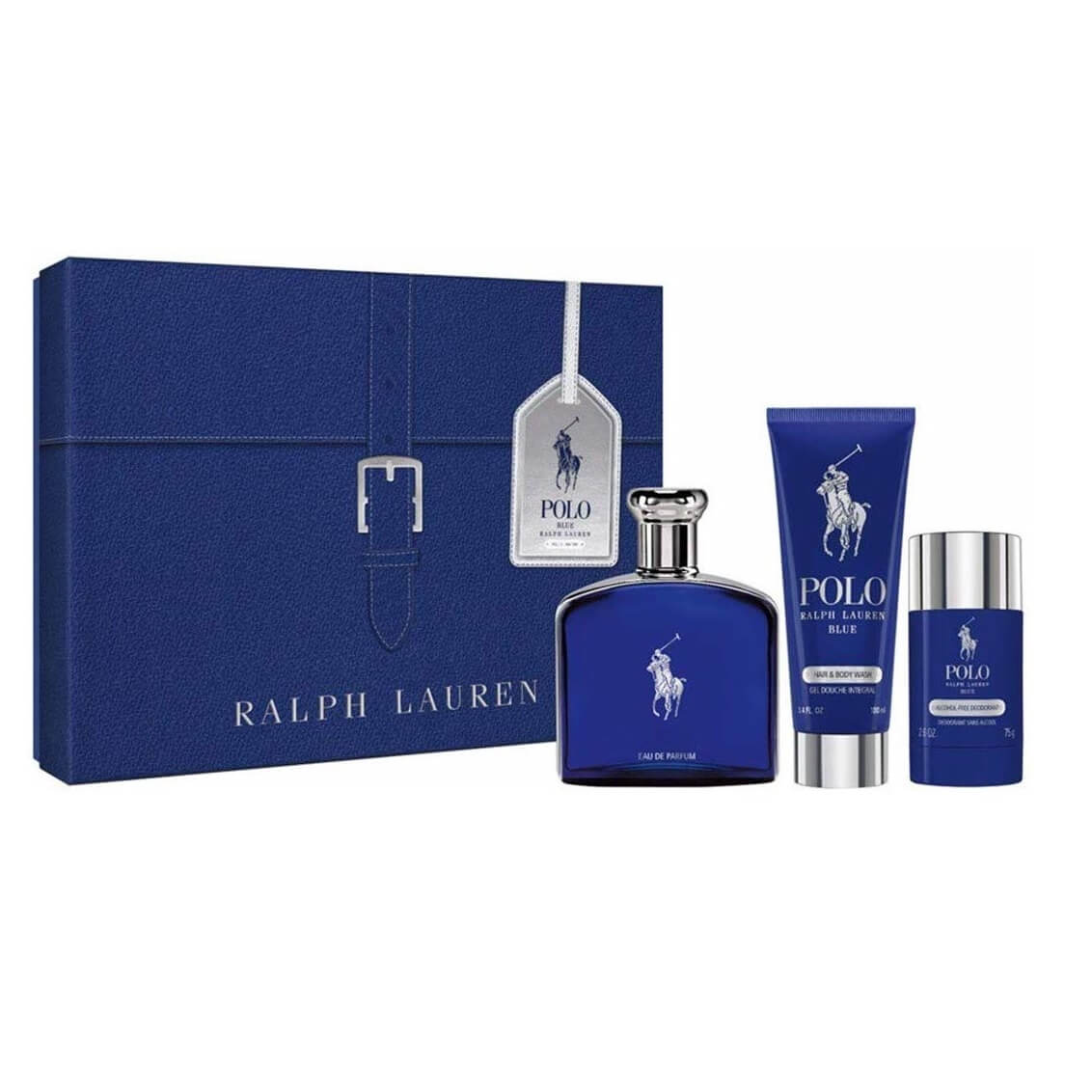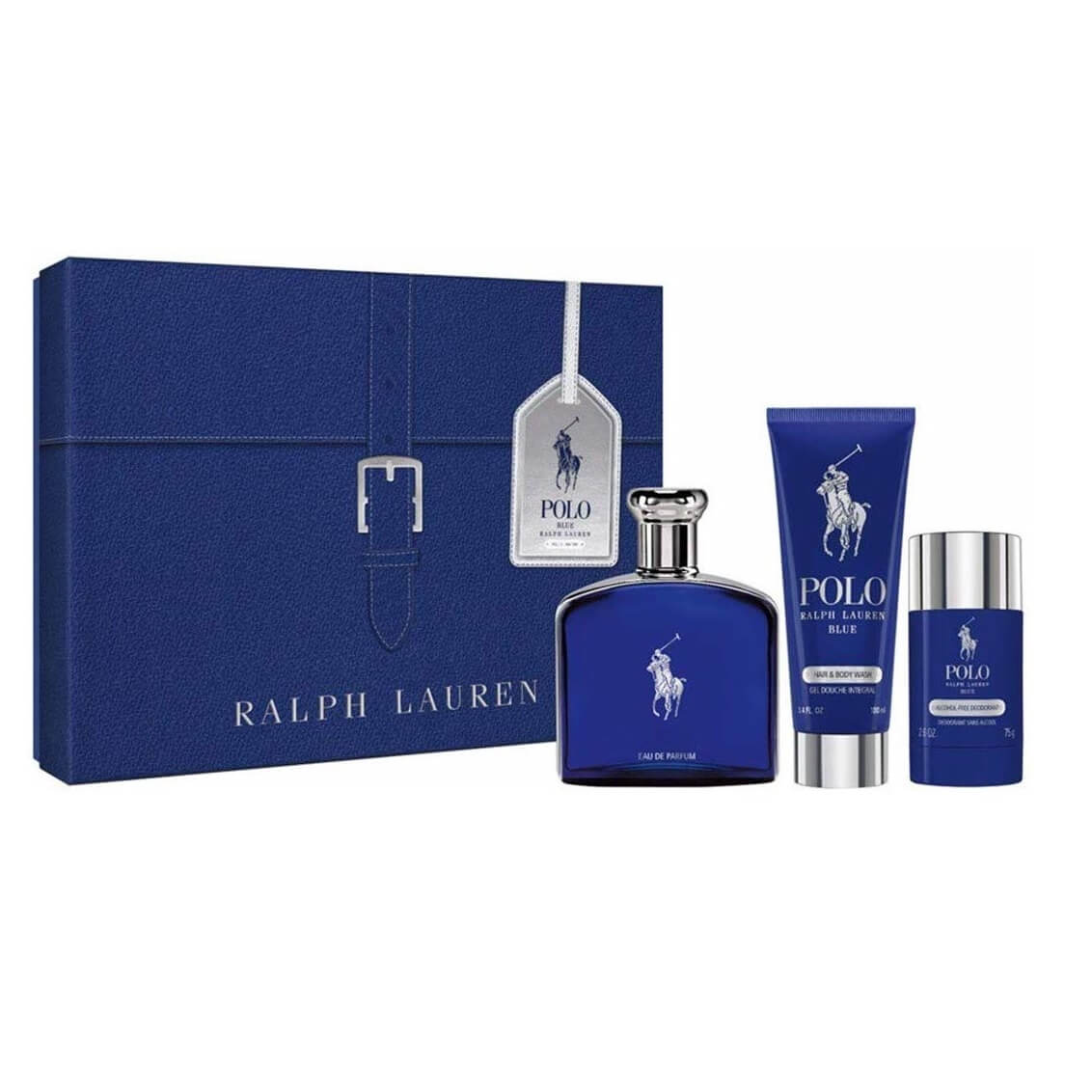 RALPH LAUREN - POLO BLUE GIFT SET SIZES: 125 EAU DE PARFUM, 100 ML AFTERSHAVE, 75 ML DEODORANT
Tax included.
Free Shipping
Same Day Delivery on orders within Jeddah before 3:30PM
Ralph Lauren – Polo Blue Gift Set, a radiant set for men that contains a woody fragrance, a scented deodorant and a moisturizing after shave. An aromatic essence inspired by the mesmerizing blue sky, the deep ocean water, and the fresh salty sea breeze. An invigorating blend that opens with sea notes and cardamom, followed by a refreshing heart of basil. The evoking perfume ends with a base of patchouli and vetiver. Polo Blue Gift Set, the perfect gift.
Top Notes: Sea Notes, Bergamot and Cardamom;
Heart Notes: Basil, Verbena, Clary Sage and Orris;
Base Notes: Suede, Vetiver, Woodsy Notes and Patchouli.